Is Julia Louis-Dreyfus Madame Hydra in 'The Falcon and the Winter Soldier' and the Larger MCU?
The fifth episode of The Falcon and the Winter Soldier introduced Julia Louis-Dreyfus as Valentina Allegra de Fontaine, a mysterious woman who tries to recruit a disgraced John Walker (Wyatt Russell). 
The character is based in Marvel comics. And she has many wondering if Louis-Dreyfus will be the Marvel Cinematic Universe's new Madame Hydra.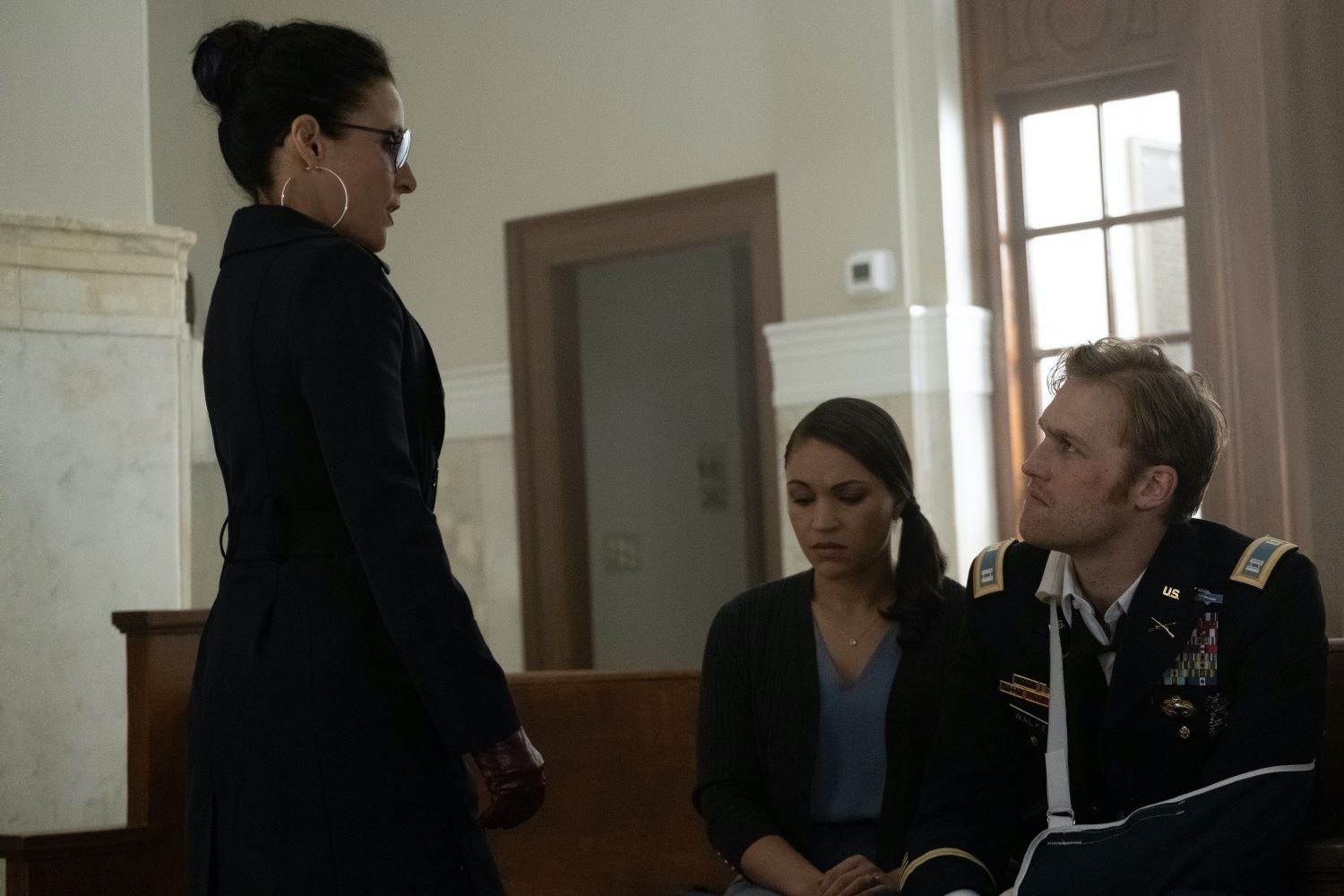 Who is Madame Hydra in Marvel comics?
There have been several versions of Madame Hydra in Marvel comic books. But they are always female villains who are among the highest ranks of Hydra. 
Contessa Valentina Allegra de Fontaine took on the title of Madame Hydra after Ophelia Sarkissian, aka Viper. She first appeared in Strange Tales #159 (1967) as an Italian contessa who joins S.H.I.E.L.D. 
In the comics, Fontaine goes on to become Nick Fury's associate and lover. She works on many S.H.I.E.L.D. operations. But in 2009's Secret Warriors, when it is revealed that Hydra was really running S.H.I.E.L.D., Fontaine admits she was a Russian mole the whole time. 
Julia Louis-Dreyfus is Valentina Allegra de Fontaine in 'The Falcon and the Winter Soldier'
After seeing Louis-Dreyfus' brief appearance in episode 5, many fans began wondering if she's actually Madame Hydra in The Falcon and the Winter Soldier. Midway through the episode, she approaches a disgraced John Walker, tells him she understands why he did what he did, and asks him to become her ally.
"You did the right thing by taking the serum," Fontaine tells Walker. "And I'll tell you something, it has made you very, very valuable to certain people. I actually think it was the second-best choice you've ever made in your life. You wanna know what the first best choice was? — Picking up the phone when I call you."
Fontaine also tells Walker not to worry about the Captain America shield. "Here's a little dirty state secret," she whispers. "It doesn't really belong to the government. It's kind of a legal gray area."
After 'The Falcon and the Winter Soldier,' will Julia Louis-Dreyfus be the MCU's new Madame Hydra?
From Fontaine's interaction with Walker in The Falcon and the Winter Soldier, it's clear that she has an agenda. And her comments about Walker's abilities being valuable to "certain people" suggest she is working for or with some kind of covert organization. 
Now whether she adopts the Madame Hydra persona on the show has yet to be seen. But she may be on her way to becoming the notorious villain in the larger MCU. 
A new Nick Fury-centered show, Secret Invasion, is coming to Disney+. And knowing Fontaine's connection to Fury in the comics, there is a good chance Louis-Dreyfus' will reprise the role opposite Samuel L. Jackson in the upcoming series.