Is Julia Roberts' Hair Naturally Curly or a Perm?
Julia Roberts has long been renowned for her beauty. The star actor is also well known for her great hair.
It gives her a unique look unlike any other movie star. While many fans love her distinctive hairstyle showcased in many of her famous films, she's also been known to mix it up now and again. It leaves some asking the question: does Roberts have naturally curly hair, or is it a perm? Let's take a closer look at the answer to that question as well as more details about her haircare routine. 
Is Julia Roberts' hair naturally curly or a perm?
Roberts does have naturally curly hair, but she likes to change it up from time to time. In an interview for WIRED with fellow actor Dermot Mulroney, one of the frequently asked questions from internet search engine users was, "How does Julia Roberts curl her hair?" Roberts had a simple explanation:
"I have naturally curly hair. Like Sally in Charlie Brown."
Of course, Roberts' hair being effortless doesn't mean she doesn't have help in the hair department. Her hair's been able to stand out in a big way over the years.
Julia Roberts' hair plays a big part in many of her iconic roles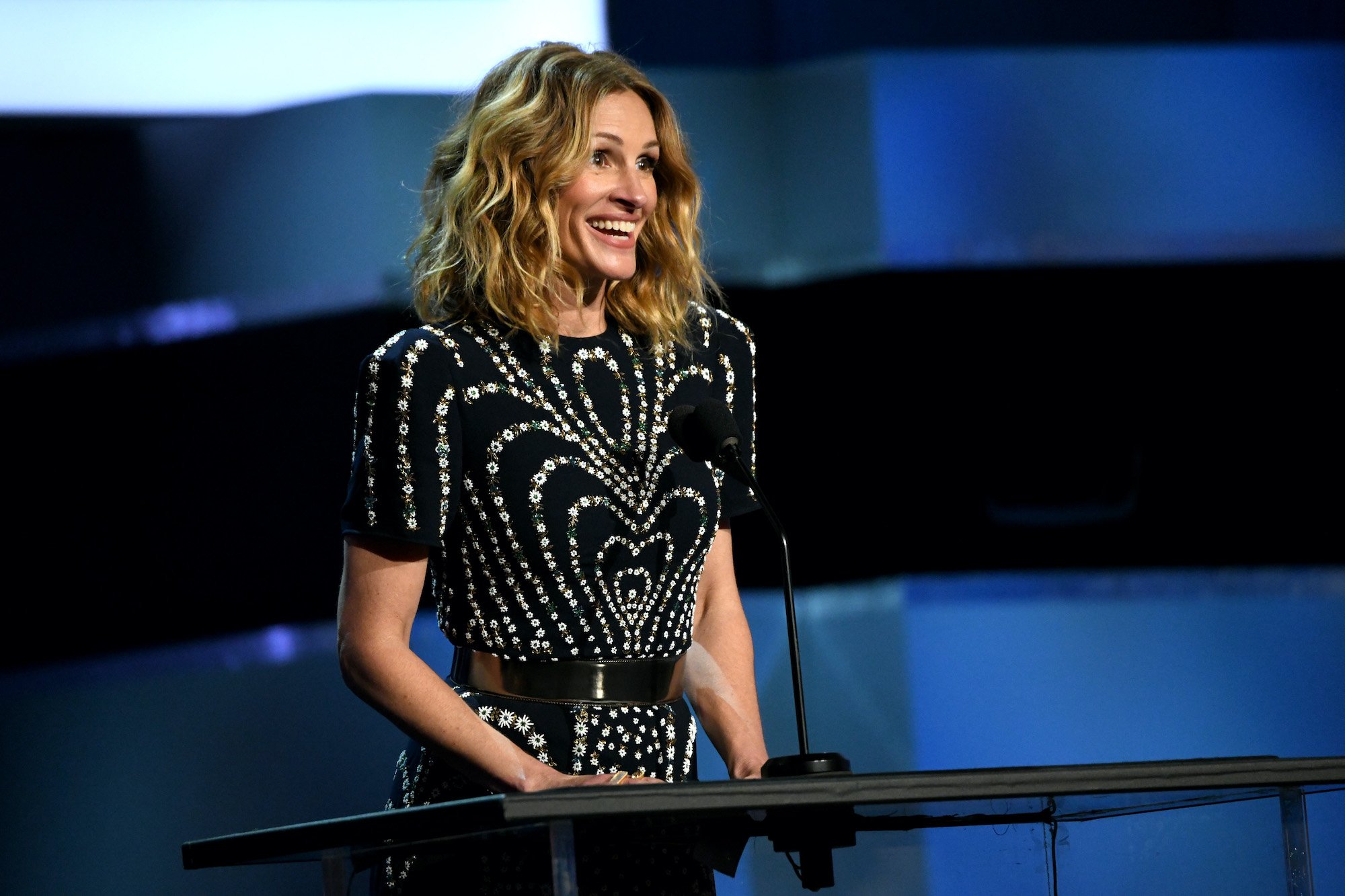 While Roberts can change her hairstyle depending on the role, there's at least one career-defining role in which her natural hairstyle played a big part. In the film Pretty Woman, Roberts wears a blonde wig early in the film but later appears with her natural curly hair. As much as her wardrobe stood out, so did her hairstyle. This look came to be associated with Roberts both in films and in person.
Roberts' look became so iconic that others even requested the look from Roberts' hairstylist, Serge Normant. Normant revealed some interesting details about that in an interview with Yahoo:
"So, of course, when I started working with her regularly, my other clients asked me to give them "Julia Roberts" hair. She's been a brunette, a redhead, a blonde, and has had long hair and short cuts — she's not afraid to experiment. Her hairstyle has to be something that's easy and effortless, not contrived."
Normant elaborated that Roberts seems to have that extra "it" that makes her stand out:
"It's her glow, and it's infectious. You might love her blonde and think that the color is amazing, but then the next day she could be back to red and you forget about the blonde. She's magical that way."
The hairstylist also outlined how he helps Robert's hair remain looking so well put together all the time.
Julia Roberts' haircare and beauty routine
According to Normant, to have good hair one first needs a good haircut that works with the individual person and their natural texture. That means establishing a dialogue between you and your stylist to pinpoint the right care and products. Normant also recommended people bring photos to their stylist. 
As far as how he helps Roberts, he uses the following:
Hair repair treatment (or "moisturizer for the skin" as he calls it)
Volumizing mousse
Hairspray for texture
Dry oil or additional hairspray
Normant said he does not use too many products and uses a thin layer of each one he does. While not everyone has the time or money Roberts does to dedicate to haircare, it sounds like finding the right hairstylist for you and having good communication with them can net similar results. It may not land you in a Hollywood movie, but it will likely keep your hair looking great.