Is 'Jupiter's Legacy' a Marvel or DC Story?
Netflix's Jupiter's Legacy tells the story of a band of superheroes who have several superhuman abilities, including flight, super strength, and invulnerability. It has the feel of a major comic book franchise. But is the new series based on DC or Marvel characters?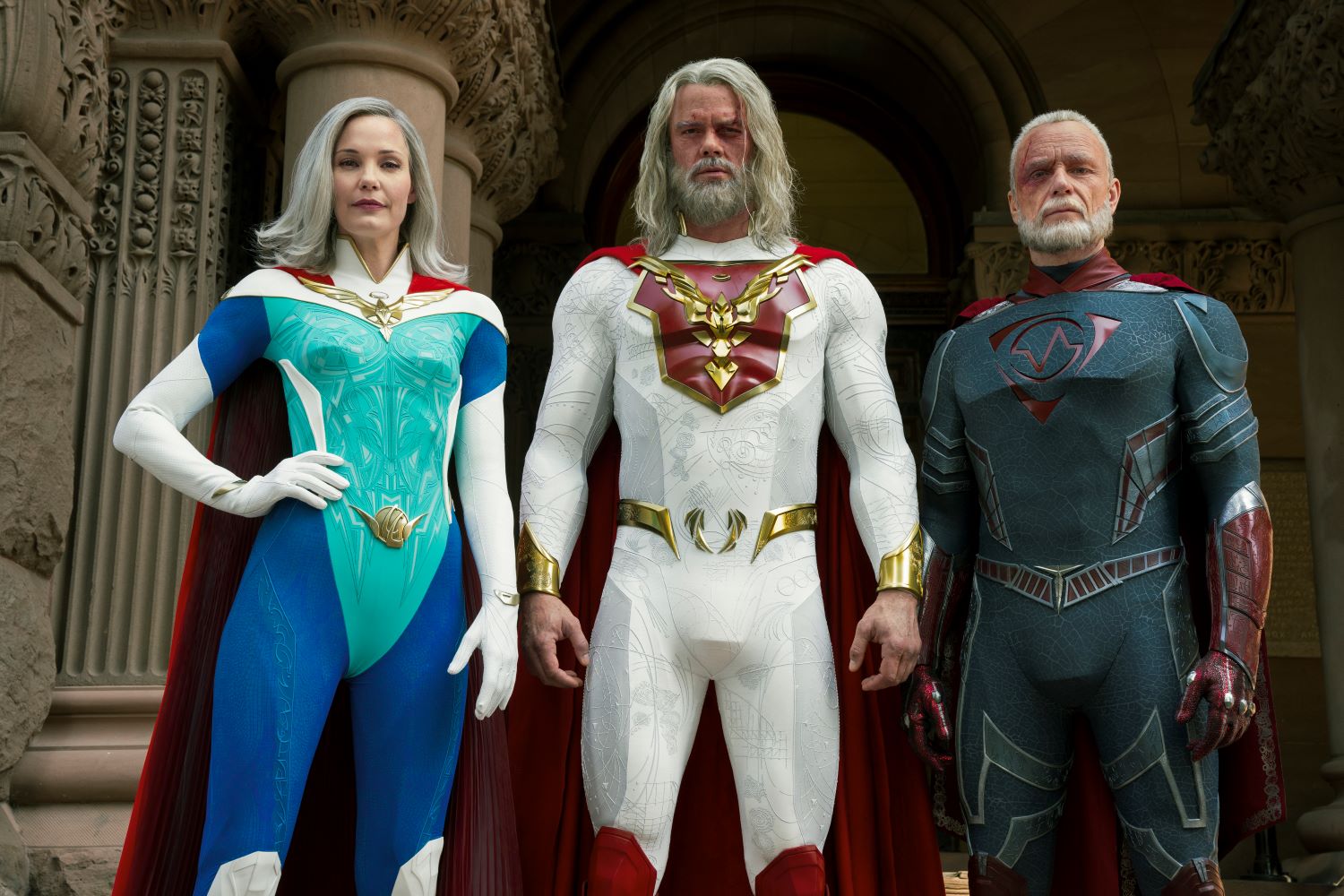 Is 'Jupiter's Legacy' a Marvel or DC story?
While it may have all the workings of a Marvel or DC story, Jupiter's Legacy is not based in either of those franchises. The show is an adaptation of Scottish comic book writer Mark Millar's 2013 comic, Jupiter's Legacy.
But if the series has major DC and Marvel vibes, it's likely because of Millar's connection to them. Over his decades-long career, he has written several popular comics for both publications.
RELATED: 'Captain America 4' Is Officially Happening, Here's What We Know
His DC credits include The Flash, JLA, and Swamp Thing. And his Marvel comics, The Ultimates and Civil War, were adapted into the blockbuster films, The Avengers and Captain America: Civil War.
Millar now has his comic book publishing house. Under his Millarworld banner, the writer has released dozens of popular comics. Two of his stories, Kick-Ass and Kingsman: Secret Service, were turned into major movies.
Mark Millar says 'Jupiter's Legacy' predates any DC or Marvel story
In a Netflix press release, Millar, who also serves as the series showrunner, compared Jupiter's Legacy to Marvel and DC stories. And he noted that his characters are unlike any known superheroes because they predate their existence.
"My one and only ambition was to create the biggest and best superhero story of all time with these books," Millar said. "A big, self-contained Lord of the Rings or Game of Thrones with superheroes."
"I worked at Marvel for 10 years, I did Superman at DC, and I just wanted to take all the skills I'd picked up, reinventing their characters, and employ them to create the biggest franchise I could possibly imagine," he added. "This starts in the 1920s and runs until the end of time, so the story predates both Marvel and DC Comics and covers everything from the meaning of life to the biggest secret in the universe with literally a hundred different characters."
Mark Millar wanted to explore what a superhero's family dynamic would look like
In his statement to Netflix, Millar noted that he wrote Jupiter's Legacy around the time his second child was born. And after seeing an absence of superhero family stories, he decided to explore what they could look like.
"I thought, 'What would it be like if somebody as cool as Superman married somebody as amazing as Wonder Woman and then they had a couple of kids?'" Millar explained.
"There's a fascinating dynamic there, and it would be especially difficult for the children to live up to their parents' expectations and legacies," he added. "So I applied that very human dynamic to a superhero template."
Jupiter's Legacy is currently streaming on Netflix.