Is Kansas City Chiefs QB Patrick Mahomes II Single?
In the world of football, few stars shine brighter than Patrick Mahomes. A football quarterback for the Kansas City Chief, Mahomes is preparing to play in Super Bowl 2021, along with the rest of his teammates.
Although Mahomes is still a football star on the rise, he has become very popular with young sports fans and is a mainstay in pop culture headlines. Mahomes is an open book when it comes to his personal life, and in the fall of 2020, Mahomes made not one, but two exciting announcements.
What is Patrick Mahomes best known for?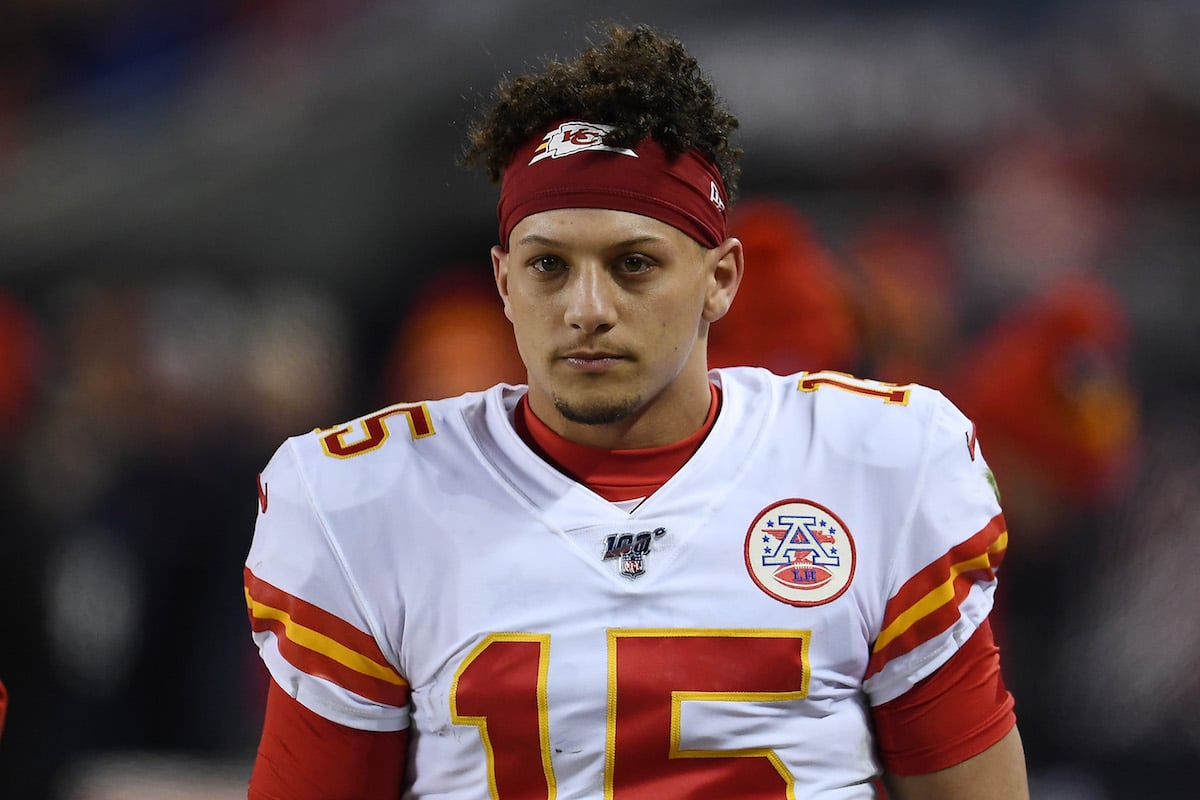 RELATED: Patrick Mahomes Has His Own Cereal But Good Luck Buying It
Mahomes was born in Texas in 1995. Raised in a sports-loving family, Mahomes got involved in athletics early and played football, baseball, and basketball when he was in high school. Ultimately, Mahomes set his sights on a career in football, and in 2017, he entered the 2017 NFL Draft where he was the tenth overall selection by the Kansas City Chiefs.
It didn't take long before Mahomes' career took off in a big way. After being named as a starter for the Chiefs, Mahomes 5,097 yards, 50 touchdowns, and 12 interceptions, breaking records and setting new standards for player excellence.
With one Super Bowl win already under his belt, and the distinction of being named the Super Bowl Most Valuable Player for his performance. Mahomes is one of the most successful players in the game — and he's done it all at a remarkably young age.
Currently, at the age of 25, Mahomes is preparing for the Super Bowl, and many fans are fully expecting that he will help lead his team to victory once more.
Is Patrick Mahomes single?
RELATED: Who Is Patrick Mahomes' Girlfriend Brittany Matthews?
Mahomes is has been dating the same girl since 2012. That year, while still in high school, the aspiring baller met a cheerleader named Brittany Matthews. The two began a romance and have been together ever since.
Matthews is passionate about physical fitness and regularly takes to social media to share various exercise routines and tips. Matthews is also very supportive of Mahomes, encouraging him in his career goals and even helping to train him so that he always operates at peak performance.
Patrick Mahomes recently made an exciting announcement
RELATED: Patrick Mahomes Reveals What He's Most Thankful for in 2020
After nearly eight years together, Mahomes and Matthews made things official when they announced their engagement in September 2020. "My heart is so full! I love this man so incredibly much and today was so so special. Couldn't imagine this day begins anymore perfect," Matthews gushed in a snap to social media.
They both posted several pictures of the proposal location, which featured lots of beautiful white flower arrangements and romantic lighting. That wasn't the last big news that they would share with fans in 2020, however. Just a few weeks after the engagement announcement, Mahomes and Matthews took to social media to reveal that they are expecting a baby.
The young couple has kept fans updated along the way, with Matthews recently revealing that the baby is a girl. Still, they haven't yet announced the baby's name, and many expect that the baby girl's name will be kept secret right up until the birth.