Is Kanye West and Kim Kardashian West's Relationship Back to Normal Now?
Kim Kardashian West and Kanye West went through a rough patch in their marriage when Kanye publicly announced that he wanted a divorce. How are things between them now?
Kim Kardashian West and Kanye West's relationship and relationship troubles have been thrust back into the limelight since Kanye announced on Twitter that he had been trying to divorce Kim for a while. Since then, the two have reportedly been spending a lot of time together as a family with their children. So, where does Kim and Kanye's relationship stand now?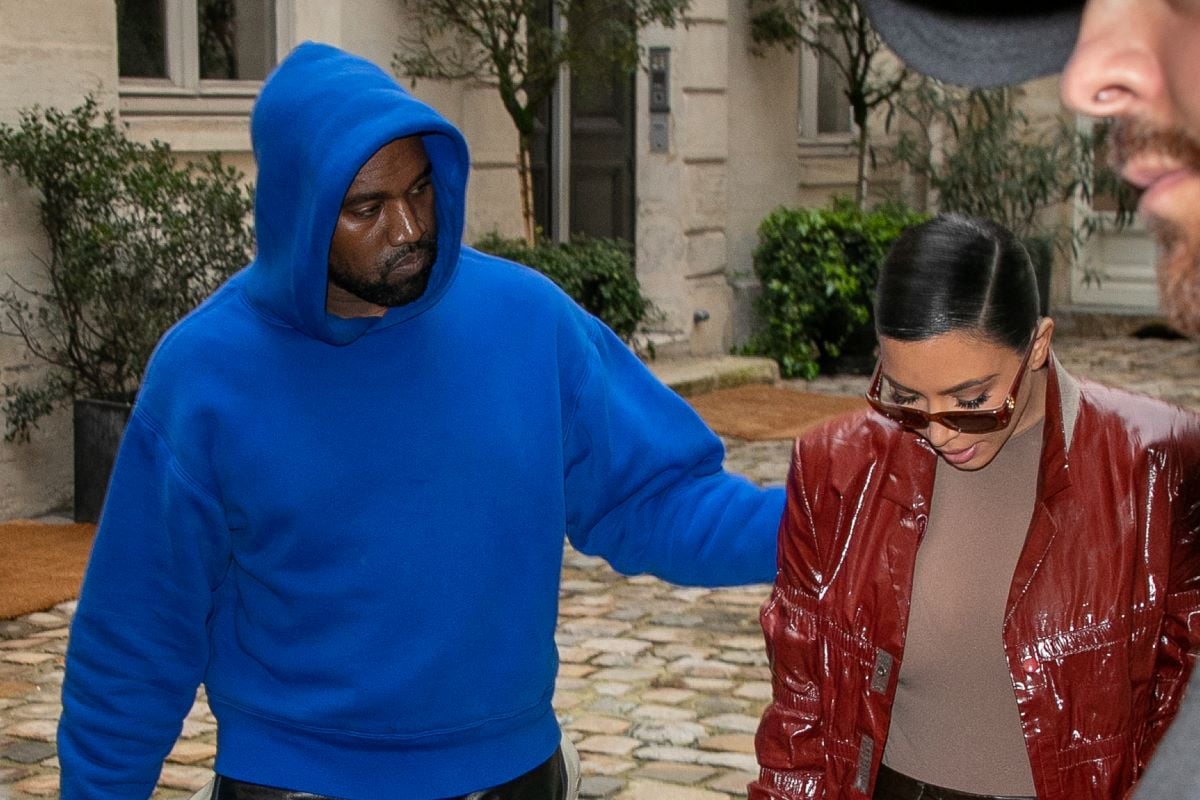 What did Kanye say about Kim Kardashian West?
After Kanye revealed that he and Kim almost aborted their oldest daughter North, he took to Twitter to bash Kim and her family.
"Kim tried to bring a doctor to lock me up with a doctor," he wrote in a now-deleted tweet. "If I get locked up like Mandela… Ya'll will know why."
"Kriss don't play with me," he continued, calling out Kim's mom. "You and that Calmye are not allowed around my children. Ya'll tried to lock me up."
He even went as far as to say that the horror film Get Out was about him.
"Kim was trying to fly to Wyoming with a doctor to lock me up like on the movie 'Get Out' because I cried about saving my daughter's life yesterday," he said.
But one of the most concerning tweets came when Kanye wrote about trying to leave Kim.
"I been trying to get divorced since Kim met with Meek at the [Waldorf] for prison reform," he wrote in a now-deleted tweet.
What did Kim have to say?
After Kanye's Twitter incident, Kim took to Instagram to address the things that he had said.
"As many of you know, Kanye has bi-polar disorder," she wrote. "Anyone who has this or has a loved one in their life who does, knows how incredibly complicated and painful it is to understand. I've never spoken publicly about how this has affected us at home because I am very protective of our children and Kanye's right to privacy when it comes to his health. But today, I feel like I should comment on it because of the stigma and misconceptions about mental health."
She went on to say that sometimes, because of the disorder, Kanye's words do not align with his intentions and asked fans to show him and her family empathy.
Where do things stand between Kim and Kanye now?
Though they went through a very public rough patch, Kim and Kanye are doing better now. They have been spending a lot of family time together at their ranch in Wyoming and Kim even recently attended Kanye's Sunday Service event in Atlanta on Sep. 6.
"Kim and Kanye are doing well," a source told People. "Kanye is in a better mental state. Their marriage still needs work, but Kim is getting across to him. He is not shutting her out and wants to be with his family."
Kim is doing everything she can to keep things between her and her husband peaceful.
"Kim continues to be incredibly patient and understanding about Kanye's desire to run for president," the source said. "She just wants to get through the next few months peacefully. She is kind of standing back while Kanye does whatever makes him happy."