Is Keanu Reeves Married? Does He Have Any Kids?
While Marvel Cinematic Universe fans thought nothing could top The Avengers: Endgame at the box office, Keanu Reeves is proving his star power alone is enough to keep his character of John Wick on top. John Wick 3 is blowing box office numbers out of the water. And while action fans love the movie, the man behind the infamous character is also incredibly endearing and well-loved amongst movie fans.
Whether you know him best for his leading role in The Matrix or you're just seeing him on the big screen now, there's no doubt Reeves has quiet the following despite spending a ton of time out of the public eye. So, is he married, and does he have children? Here's what we know.
Keanu Reeves may be legally married to Winona Ryder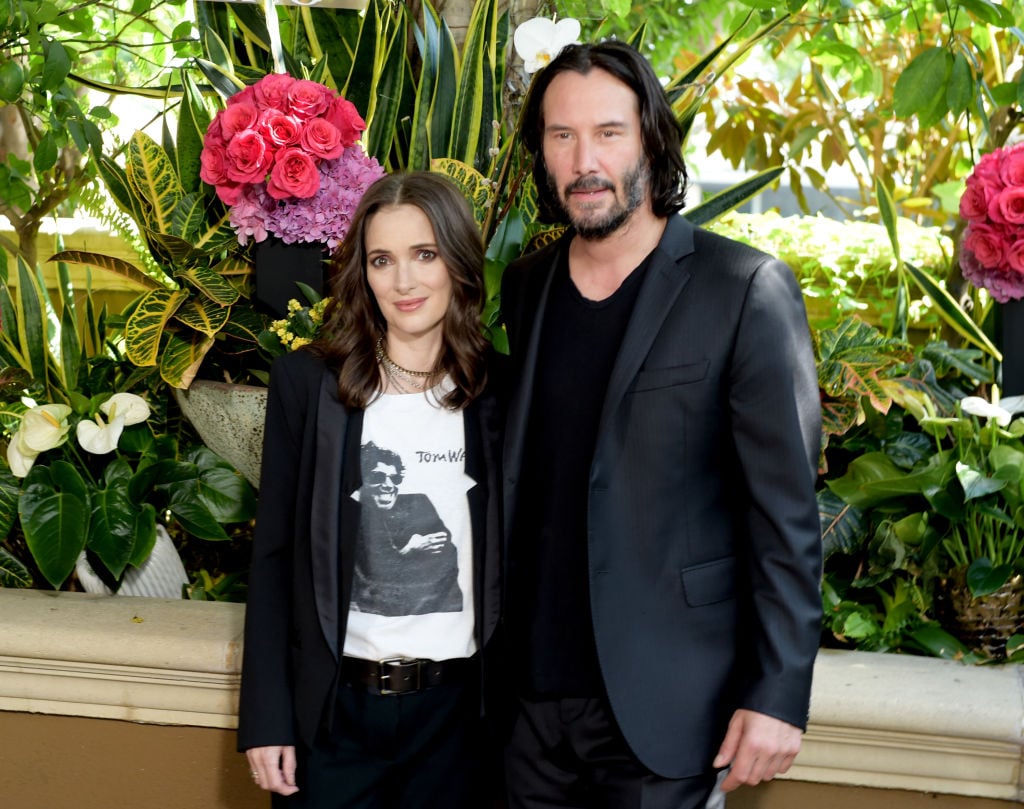 Bravo TV notes that while Winona Ryder once said she never wanted to get married, she may actually be legally wedded to Keanu Reeves. The publication notes the actors co-starred in a film in the early '90s titled The Guardian. Their characters in the film were married — but it may have been a lot realer than either of them anticipated, as they got a real priest to perform the ceremony. This means they may have been married since 1992.
Reeves and Ryder clearly take it all as a joke, but Reeves also added that Ryder will send him a "Hello, husband" text every once in awhile. "I didn't really believe her, and then Francis Ford Coppola, the director of Dracula, contacted Winona and said publicly that, yeah, that really happened, the priest did a full ceremony, and Winona and I got married," Reeves added. Unfortunately for fans who love both of these actors, it doesn't seem like they're actually in love, though.
He dated actress Jennifer Syme back in 1998 and was expecting a baby with her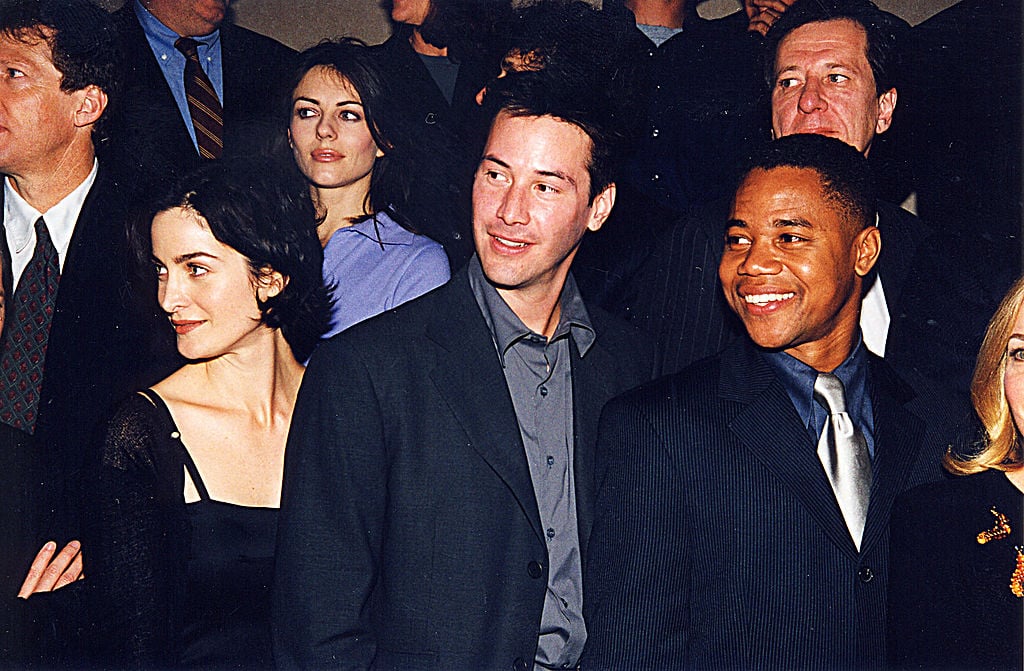 Aside from the fluke with Ryder, it seems Reeves isn't married today. And his last serious relationship fans ever heard about was way back in the late '90s to early 2000s. People reminds us the actor was dating fellow actress Jen Syme right around the time The Matrix came out. The two met at a party in 1998 and were then expecting a baby together in 2000.
Unfortunately, tragedy struck in January 2000. Syme was 8 months pregnant when she gave birth to a stillborn baby. This seemingly put a ton of strain on her relationship with Reeves, thus causing their breakup. The two remained friends until Syme's death. On April 2, 2000, Syme lost control of her Jeep and got into a severe car accident that involved her being thrown from the car and killed instantly. According to People, Syme may have had trouble coping with the recent losses, as they found her prescribed antidepressants and "a white powdery substance" in the car as well.

Fans now want him to get together with Sandra Bullock
With nearly 20 years since the birth of his daughter and his ex-girlfriend's passing, fans may suspect that Reeves has had a few other relationships outside of the media spotlight, but we're not so sure. What we do know, however, is that he had a crush on Sandra Bullock back when they co-starred in the 1994 movie Speed. Reeves recently was a guest on The Ellen DeGeneres Show, and DeGeneres showed him a clip of Bullock talking about how "sweet" and "handsome" he was. Bullock never thought the love would be reciprocated, but Reeves clarified to DeGeneres that he also had a crush on Bullock at the time.
Bullock may be in a serious relationship of her own at the moment, but that hasn't stopped fans from hoping the two will get together. "I scream when Keanu said he also had a crush on her. Aaaaa!!!!!" one fan commented on the YouTube clip. Another added, "Keanu and Sandra would have been the cutest couple in the world."
Check out The Cheat Sheet on Facebook!