Is Kelly Clarkson's Cover of Nelly Furtado's 'I'm Like A Bird' a Message to Her Soon-To-Be Ex-Husband?
Singer and television host Kelly Clarkson's fans were shocked to learn in June 2020 of the artist's intentions to divorce her husband of seven years, Brandon Blackstock. The two seemed to be an unbreakable power couple.
Now, Clarkson, who loves covering songs from different artists on her popular daytime program The Kelly Clarkson Show, has covered Nelly Furtado's "I'm Like A Bird," and it's a seemingly relevant cover for her.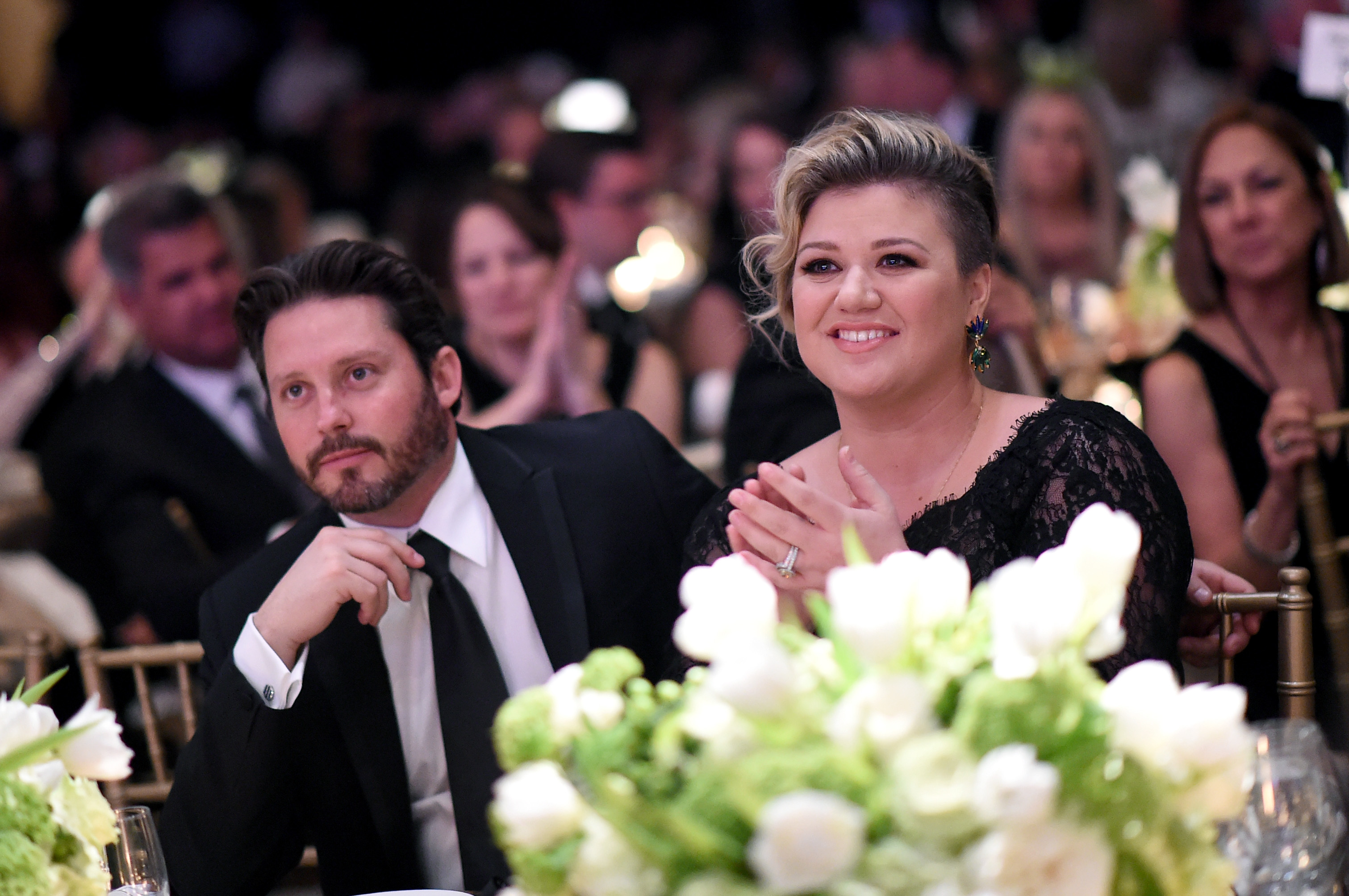 Clarkson filed for divorce in June
Clarkson met Brandon Blackstock through her manager, Narvel Blackstock. Though they'd known each other for years, they reconnected in 2012 and by December of that year became engaged.
"Brandon is my manager's son. I've known him for six years but he was married for most of that time," she told The Daily Mail in 2012. "Then, suddenly, there he was at the Super Bowl and he was single…"
In a few short years, the couple's union was made even happier with the birth of their two children.
In October 2013, the couple exchanged vows and then welcomed their first child, River Rose, in June 2014. Their son, Remington Alexander, arrived two years later, expanding their family.
After seven years of marriage, however, it seems the pair is headed for divorce court, after Clarkson filed for a dissolution of their marriage, unless they experience a change of heart about the decision.
Her shout-out to her husband for her Daytime Emmy
Although the couple is seeking a divorce, it's clear that their feelings for one another haven't completely evaporated. Recently, Clarkson expressed her gratitude to her estranged husband for his support to her.
When the 38-year-old won a Daytime Emmy for her hosting duties on The Kelly Clarkson Show in May 2020 for outstanding entertainment talk show host, she tweeted her thrill at learning of the win.
"OH MY GOSH!!!!!! What is happening?!!!! This is amazing!!! Thank y'all so much!!! And a MAJOR thank you to my entire crew that really is the reason I won!!! I can't wait to celebrate with our whole crew when humans can congregate again!! This calls for a PARTY!!!!," she wrote on her Twitter account.
She posted a much less lively tweet to thank her husband as well.
"Thank you so much to @BBlackstock for believing in me & convincing me to do @KellyClarksonTV show. . ."
Clarkson's performance of 'I'm Like A Bird'
Most recently, Clarkson performed her own rendition of singer Nelly Furtado's 2000 hit, "I'm Like A Bird" during the "Kellyoke" feature of her, for now remote, daytime show. It's a bittersweet song of a love that can't continue.
"Things had changed in their marriage and the split was a while coming," a source told People in June 2020. "They both work so hard. It's nearly impossible to enjoy each other, especially with the children needing constant attention."
With lyrics like "It's not that I want to say goodbye / It's just that every time you try to tell me / that you love me / I'm like a bird / I'll only fly away," one has to wonder if her performance was meant as a message to her soon-to-be former husband, that things can't go back to the way they were.