Is Kim Kardashian Nicer and More Genuine Than People Think?
Kim Kardashian has a reputation but is the reality star more real than people give her credit for?
Kim Kardashian West has been famous for a long time, but fans still can't get enough of the reality star turned business mogul. The busy mom of four is still hard at work on her reality show, manages a cosmetics business, has a line of popular fragrances, and is studying to become a lawyer, yet she still takes the time to interact with her fans when she can.
One thing that seems to be true about Kim Kardashian: She might be one of the nicest celebrities around. Contrary to popular belief, Kardashian is actually really nice and why her fans love her so much.
Some fans believe that Kim Kardashian is calculating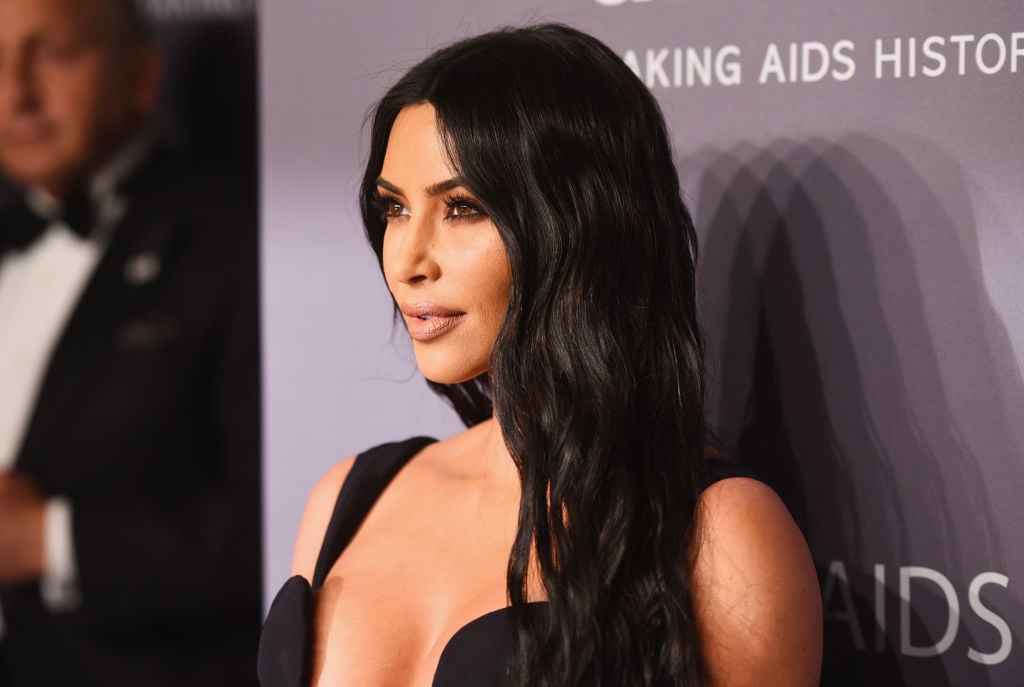 Keeping Up with the Kardashians has been on television since 2007. The show documents the famous family's struggles with the spotlight, issues with each other, and how they balance careers and family.
A big part of the show is the occasional drama between the siblings, and the Kardashian/Jenners have definitely been known to get into more than a few screaming matches. Usually, Kardashian is at the forefront of these confrontations, never hesitating to call one of her sisters out or get real with someone she doesn't agree with.
Recently, some fans on Reddit discussed whether or not Kardashian is as unpleasant as she sometimes appears on Keeping Up with the Kardashians. While many viewers agreed that she can appear very calculating and even mean on the show, in real life it seems to be quite the opposite.
A couple of posters on the thread even stated that they met Kardashian and that she was very nice to them. It seems that Kardashian might be playing up the drama for the show because there are many instances in the past few years of Kardashian's kindness shining through. 
Kim Kardashian works hard for criminal justice reform
In early 2018, Kim Kardashian added a new title to her resume: Advocate for criminal justice reform. Kardashian got involved in the case of Alice Marie Johnson, a grandmother who was sentenced to life in prison for a nonviolent drug offense. Kardashian campaigned actively for Johnson's release, and ultimately, due to her efforts, Johnson was released from prison. 
Since then, Kardashian has stepped up her efforts, regularly working with those in prison who might need her help. She even decided to become a lawyer so that she could use her power for good. Kardashian also does a lot for charity and has donated thousands of dollars to various organizations over the years.
There's no doubt that Kardashian is dead set on using her platform for a higher purpose, and doesn't shy away from the hard work required to make someone's life better.
Kim Kardashian really enjoys interacting with her fans
Many celebrities prefer to do their day job and then go under the radar, rarely granting interviews and definitely not chatting up fans on the street. However, Kardashian actually seems to enjoy interacting with all of her fans and does so regularly.
Kardashian is considered to be a social media innovator, replying to fans on social media and soliciting their opinions about various products that she creates. She even does "Ask Me Anything" Q/A sessions on Instagram, very rare for someone at her level of fame.
There aren't really any stories floating around about Kardashian being mean or rude to any of her fans, and most other celebrities who interact with her have only nice things to say about her. It seems that, in this case, Kardashian's drama is mainly manufactured for the cameras.