Is Kylie Jenner Dating Jordyn Woods' Rumored Ex-Boyfriend, Fai Khadra?
Kylie Jenner has been living the single life ever since she called it quits from Travis Scott, but fans are now convinced she's dating Kendall Jenner's BFF, Fai Khadra.
Though they've been friends for years, it appears to fans that Jenner and Khadra recently made a love connection, which seems a little awkward considering the model's past romance with the makeup mogul's former best friend, Jordyn Woods.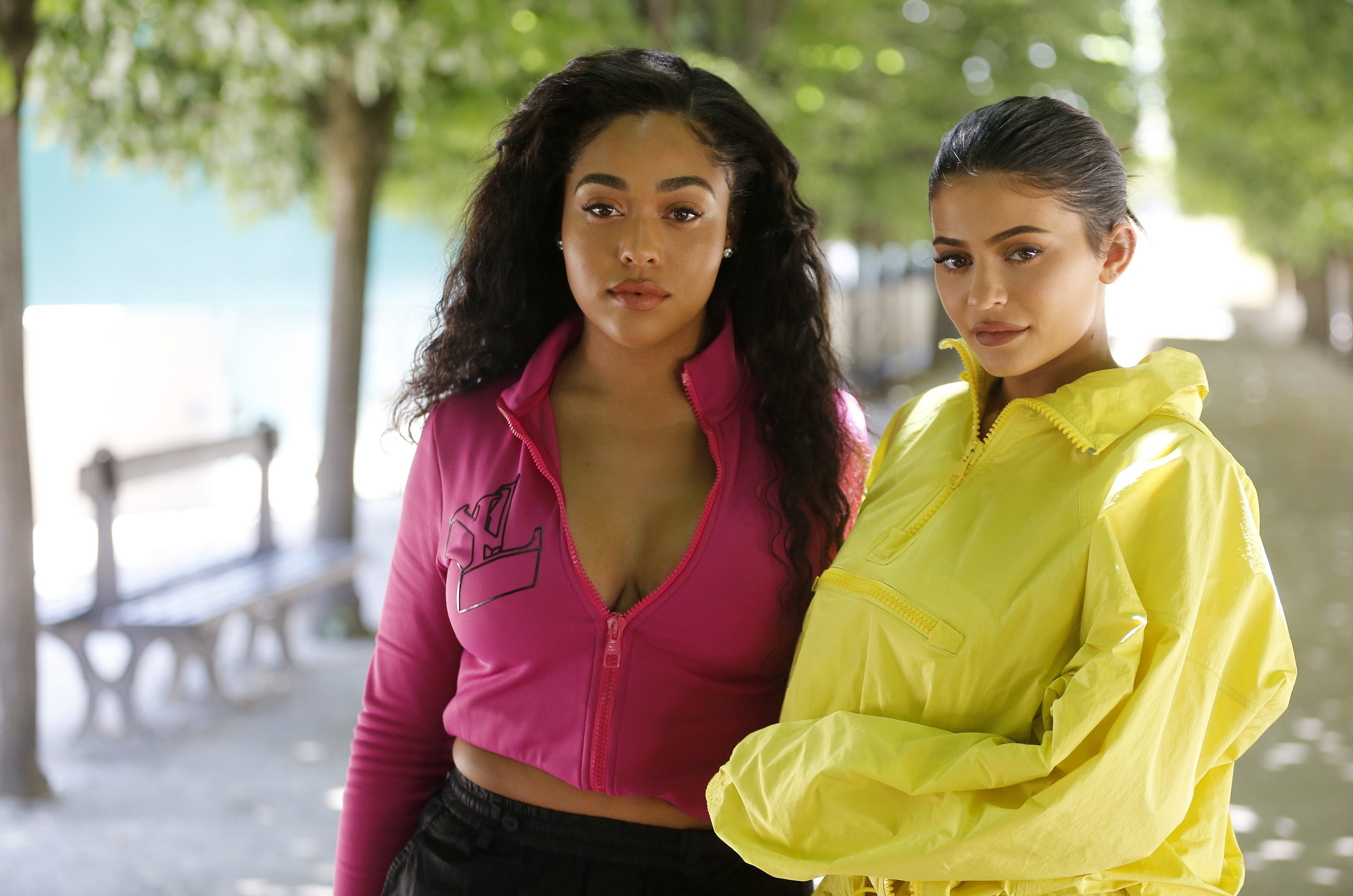 Kylie Jenner and Fai Khadra sparked romance rumors during their Utah getaway
After sparking rumors of a reconciliation with Travis Scott while self-isolating together amid the coronavirus (COVID-19) pandemic, Jenner is now being romantically linked to model/musician, Fai Khadra.
Though the pair have hung out together on several occasions in the past, fans are convinced the duo's friendship has turned romantic after they spent a few days in Utah with a few close friends.
The makeup mogul has been showing off her latest travels on Instagram, posting photos and videos of her climbing mountains and catching some sun with her pals, including Harry Hudson and her big sister Kendall Jenner.
However, once Jenner posted a photo of herself and Khadra taking in the views atop a mountain, fans began specualting that they are more than just friends.
RELATED: Fans Are Horrified by Kylie Jenner's Summer Vacation in Utah
"Ok is Kylie dating that fai guy?! Because she should. He's a hottie," one Twitter user wrote while another penned, "lowkey I ship kylie Jenner and fai khadra fr."
While some fans are onboard with the idea of Jenner and Khadra dating, others have been pointing that the model was previously linked to Jordyn Woods, who was the makeup mogul's best friend once upon a time.
Fai Khadra and Jordyn Woods reportedly had a past romance
Khadra and Woods were romantically linked in 2017 after they were photographed holding hands in New York City.
RELATED: Kylie Jenner Bought Ex-Bestie Jordyn Woods a $14K Gift
It wasn't long after the snapshot surfaced that Woods seemingly confirmed their relationship by tweeting out the photo with the hashtag, "#NationalGirlfriendDay."
However, the model later claimed that she wasn't dating anyone while sitting down with Refinery29 during an August 2017 interview. "I mean, I'm not in a relationship! We're not together, and I was just having fun," Woods said, "Fai is cute, but it's not like that all."
Are Kylie Jenner and Fai Khadra dating?
Now that Jenner and Khadra are rumored to be dating, many have taken to social media to share their reactions to this news.
RELATED: Kylie Jenner Fans are Becoming Increasingly Annoyed With Her Instagram Content
Though some think that the pair make a cute couple, others can't believe that the makeup mogul would allegedly pursue a relationship with Khadra, given that she and Woods were once best friends.
For those of you who need a little refresher, Woods and Jenner's friendship came to a sudden end in February 2019 after the model allegedly hookup with Khloé Kardashian's boyfriend, Tristan Thompson, at a house party.
Since then, the former friends haven't spoken to each other as both have seemingly moved on with their lives.
While it would be easy to assume that Jenner is breaking girl code by dating her former BFF's ex-beau, no one has yet to confirm whether she and Khadra are more than just friends.
We guess we'll just have to wait and see if the internet's suspicions turn out to be true.