Is Kylie Jenner on Snapchat?
Snapchat is one of the most popular social media platforms for young people these days. Since Kylie Jenner is an influencer who has made a huge career out of being active on social media, many fans are no doubt wondering about her status on Snapchat? Jenner previously was extremely active on the platform, only to later make comments about it suggesting she no longer favors the social media platform. Is Jenner on the app or does she prefer to use another platform? Here's what we know.
Kylie Jenner used to be very active on Snapchat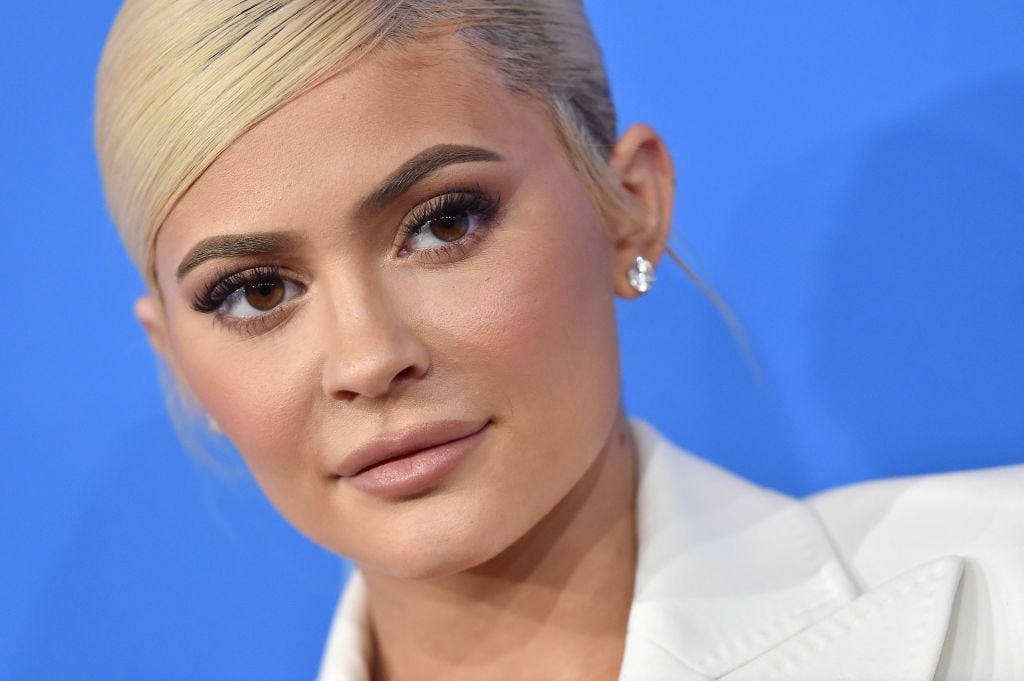 Jenner used to be known as the unofficial queen of Snapchat, thanks to her frequent usage of the app as well as her many followers on it. Jenner — whose username is @kylizzlemynizzl — would post videos of herself with friends, her makeup routines, and her general everyday life. She also likes to play music on her snaps, and a lot of those songs would end up seeing a huge rise in popularity afterward.
In 2018, Kylie Jenner said that she was not using Snapchat anymore
In late 2017, Snapchat began updating the app with several new features and a complete redesign of the way in which users interact with content. Many Snapchat users were very upset at this, and over one million people even signed a petition on Change.org in hopes of forcing Snapchat to revert back to its original format.
Even Jenner herself hated the new Snapchat redesign. In February 2018, she took to Twitter to complain about the app and shared that she does not use it that much anymore, writing: "Sooo does anyone else not open Snapchat anymore? Or is it just me… ugh this is so sad."
Afterward, Snapchat's stock dropped by 6 percent. It was estimated that the company had lost anywhere from $1.3 to $1.6 million dollars in one day.
The Verge wrote: "While this may be just an odd case of correlation, it's hard to deny that Jenner is an influential person on social media; she has 24.5 million Twitter followers. She's also one of Snapchat's most popular users, and her declaring that she's done with the app could have ripple effects throughout the user base."
Since then, Jenner stopped posting a lot on Snapchat. She still does occasionally share videos nowadays, but Jenner has clearly moved on from the app.
Kylie Jenner is more active on Instagram now
These days, Jenner can be seen on Instagram a lot more. She posts regularly to the feed of her own personal account as well as the account for Kylie Cosmetics.
Jenner also makes use of Instagram's Stories feature, which has long been touted as Snapchat's rival. Like on Snapchat, Jenner is a pro at using Instagram. She currently has over 151 million followers, is the 7th most-followed account, and understands well how to use her platform to make money.
In fact, Jenner has shared that she does not spend a lot of money on marketing for Kylie Cosmetics. Instead, she mostly relies on her huge presence on social media to do the advertising work for her. And considering the fact that Kylie Cosmetics is worth almost a billion dollars, it's clear that Jenner's presence is no joke.
Aside from promoting her beauty company, she has also been known to post sponsored content on Instagram. It has been said that Jenner charges an average of $1.27 million per post.
Her mother, Kris Jenner, once revealed that the price does change depending on the type of post that Kylie Jenner is doing and what the product is. For instance, "if it's something that you're going to drink, or ingest, or put on your body," the company will have to pay a higher price for the ad.