Is Lady Gaga More Down to Earth Than People Think?
Lady Gaga is one of the biggest stars in the world right now, with a rabid fanbase that loves and supports her no matter what.
Lady Gaga is one of the biggest stars in the world, with a rabid fanbase that loves and supports her no matter what.
The superstar first burst onto the entertainment scene in 2008 after years of quietly working on her craft in and around New York City, and hasn't slowed down ever since.
Lady Gaga first received recognition for her outrageous costumes and over-the-top persona, appearing at red carpets wearing meat dresses or ensconced in a giant egg. These days, Gaga has seemingly relaxed a bit and no longer chooses crazy costumes for her public appearances.
In fact, many people have said that Gaga is a very down-to-earth, normal person. Keep reading to learn about Lady Gaga's real personality and what some of her friends have said about the music superstar.
Lady Gaga is very connected to her family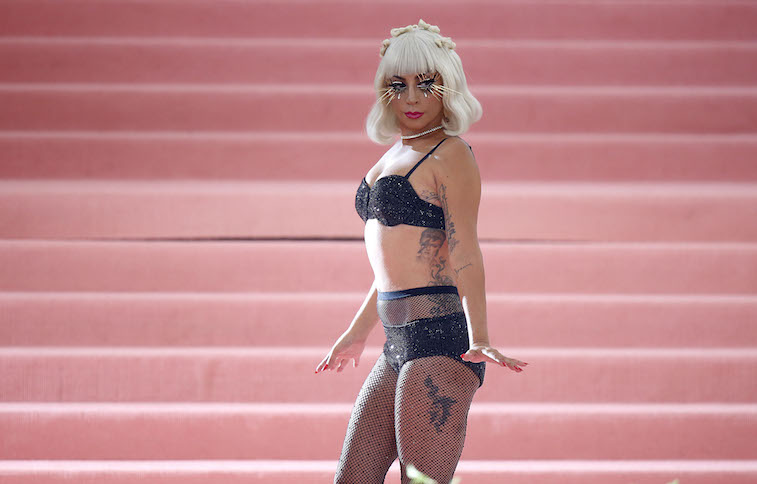 Many celebrities prefer to distance themselves from their roots and completely inhabit their role as a superstar. Lady Gaga, on the other hand, has always been proud of where she comes from and is unabashedly close with her family.
In fact, Lady Gaga's father, Joe Germanotta, was heavily involved in her career in the early days and maintains close contact with his daughter. In a 2011 interview, Gaga opened up about her relationship with her father, saying that "nothing has changed" since she became famous.
Gaga claimed that her parents still lived in the same apartment that they had for years and that she is a real "family girl" with old-fashioned tendencies.
Lady Gaga is also a stellar cook, and being of Italian heritage, loves a good pasta dish and enjoys unwinding in the kitchen. When she was first meeting up with Bradley Cooper in order to discuss A Star is Born, they bonded over their shared Italian-American background.
Cooper even admitted that only a few minutes after they met, they were eating food that she had prepared in her kitchen. 
Lady Gaga drives a red pickup truck
There are a lot of movie stars who like to flaunt their wealth by buying a veritable fleet of vehicles (we're looking at you, Kylie Jenner). Lady Gaga is actually very low-key when it comes to her wheels and has been spotted driving around a 1993 Ford F-150 SVT Lightning.
The vehicle is worth between $30,000-$40,000 at most and seems very out of the ordinary for a major superstar like Lady Gaga. 
As far as her clothing choices go, she underwent a style transformation several years ago, and now thinks nothing of appearing in public wearing simple denim cutoffs and a tee-shirt. She's also a fan of simple bikinis and makeup-free selfies. 
Has Lady Gaga become more comfortable with her fame?
Some fans have speculated that one reason for Lady Gaga's low-key attitude in the past few years is that she has become much more comfortable with her fame. It is possible that she used the outrageous costumes and crazy stage persona in order to first gain a platform and now that she has become famous, she feels as though she can truly be herself. 
Gaga has certainly reached the top of the celebrity food chain and has crossed over to become a music superstar, an acclaimed actress, and a world-renowned philanthropist.
She has a true bond with her fans that few other musicians have and has even been known to hire them to her personal team, order pizza for fans waiting in line, and has even brought them onstage with her. 
Stay tuned to Showbiz Cheat Sheet for all the latest Lady Gaga news!