Is Lana Condor Single? Find Out the 'To All the Boys I've Loved Before' Star's Relationship Status
Lana Condor is one of the year's biggest up and coming young stars. Following roles in several major films and a super-popular television series, Condor has big projects on the horizon and has attracted attention from film buffs and fans alike. Condor is a classically trained dancer and a hardworking actress unafraid to give everything she's got to her acting roles. Unlike many Hollywood actresses, Condor prefers to keep her private life relatively quiet – therefore, many fans might be surprised to learn that she is in a happy, long-term relationship.
How did Lana Condor get into acting?
Lana Condor was born in Vietnam and adopted by American parents in 1997. After returning to America with her family, she was raised primarily in Chicago, along with her brother, Arthur. Condor traveled extensively as a child and she and her family spent time in Washington and New York City. Condor's earliest love was dancing and she studied classical ballet at the Alvin Ailey American Dance Theater as well as the Joffrey Ballet.
Ultimately, Condor's interest in acting developed after she took a series of classes at the New York Film Academy. She began seriously studying acting while in high school, studying at the Professional Performing Arts School in New York City. After graduating high school, Condor began attending Loyola Marymount University, a prestigious private school in California. Around the same time, she began scoring her first serious acting roles.
What are Lana Condor's biggest roles?
Many aspiring young stars get their first big break in a television show or independent film. Lana Condor, however, managed to score her first major role in X-Men: Apocalypse, a big-budget action film. Her role as Jubilee earned her some serious acclaim from critics. The very same year, she appeared in the heartwrenching drama Patriot's Day. A few of her other early roles included parts in movies like High School Lover and Deadly Class. She has also provided voiceover work for several productions, including the acclaimed 2019 film Alita: Battle Angel.
Without a doubt, Condor's biggest role has been in the 2018 Netflix original film To All the Boys I've Loved Before. The role earned her a nomination for a Teen Choice Award in the category of Choice Drama Movie Actress. Condor reprised the role of Lara Jean Song Covey in the 2020 sequel, To All the Boys: P.S. I Still Love You and is set to appear in a third film, release date still undetermined.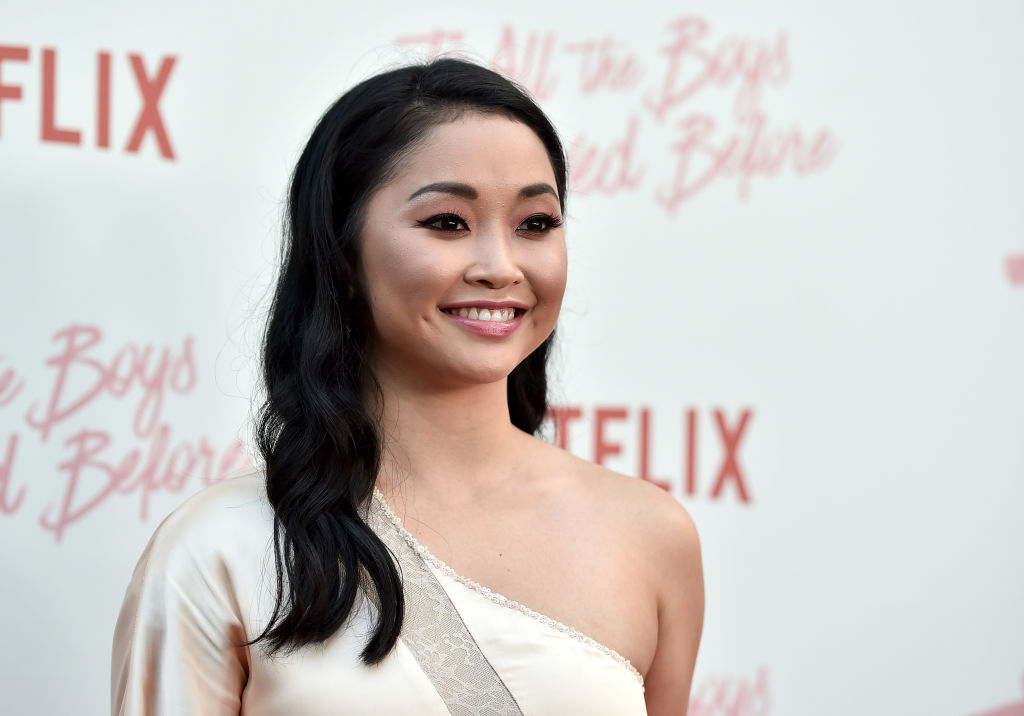 Lana Condor is dating Anthony De La Torre
Lana Condor definitely has a lot going on in her professional life – but her personal life is pretty hot as well. The actress has been dating Anthony De La Torre since 2015, and the two have proven to be in a committed, stable relationship, free from the drama that normally plagues Hollywood celebrities.
Condor has stated that she first met De La Torre at an Emmy nominees reception. As the actress revealed in 2019, he initially approached her with a very cheesy pickup line: "Hi, I'm Anthony. I thought I would make a friend." Clearly, his line worked, and the two have been together ever since. Like Condor, De La Torre is an actor, and has appeared in movies such as Pirates of the Caribbean: Dead Men Tell No Tales. De La Torre is also a musician and has been in several bands. The two have posted some sweet photos to Instagram together and there has even been some speculation that they could be working on a joint project.
Lana Condor is definitely a star on the rise, and with another big Netflix project still to come, there's no telling where she could be in another year!