Megan Fox is a bombshell actress who was one of the hottest stars in Hollywood only a few short years ago. In recent years, Fox has mostly stepped away from the spotlight in order to focus on raising her family with Brian Austin Green.
Fox and Green have enjoyed one of Hollywood's most interesting romances, going back years to when Fox was just a teenager. Still, news that Fox and Green are on the outs has fans concerned — and recently, Green spoke out to clear the air on the situation. 
How did Megan Fox become famous?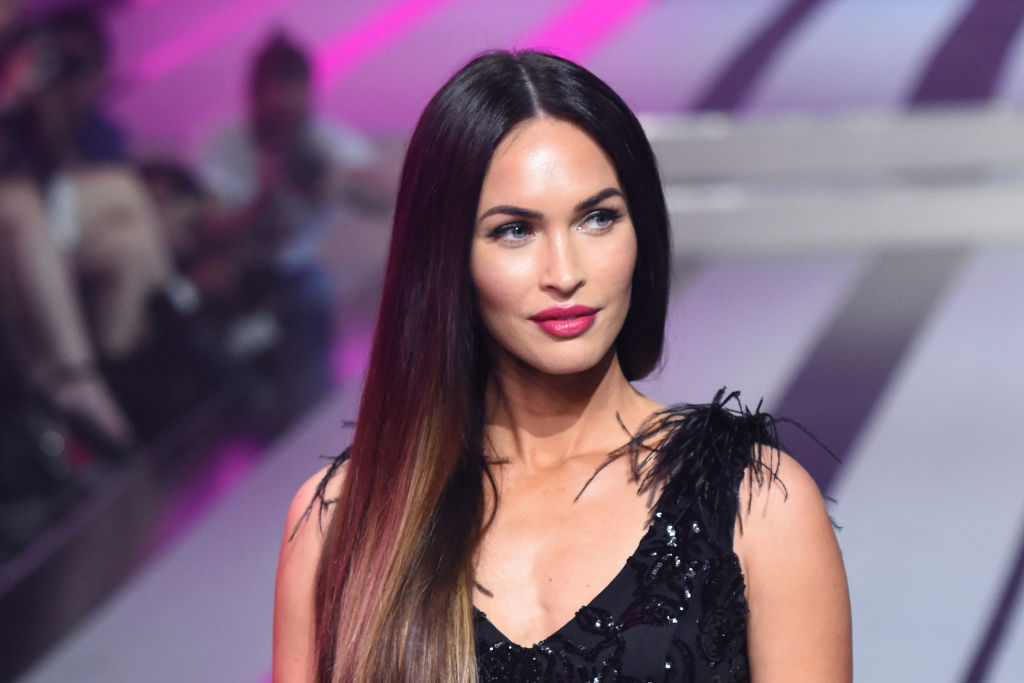 Fox was born in Tennessee in 1986. She got involved in drama and dance as a very young child, going on to begin her career in entertainment by modeling.
By the time she was fifteen, Fox's extraordinary beauty and presence had kick-started her film career, and she began appearing in a variety of television shows and films. A few of her early appearances include roles in Two and a Half Men, Bad Boys II, and Confessions of a Teenage Drama Queen.
In 2007, Fox had her big breakout role when she appeared in Transformers, opposite Shia LaBeouf. Fox earned acclaim for her looks, even if the film didn't score so well with critics. Once she made it into the Hollywood big-time, a world of opportunities opened up for Fox.
A few of her bigger films include Jennifer's Body, This Is 40, Jonah Hex, and The Dictator. A few years ago, Fox decided to take a step back from Hollywood, and although she still works on projects from time to time, she has mostly left the world of big-budget films behind. 
Megan Fox and Brian Austin Green's on-again-off-again romance
Unlike many Hollywood actresses, Fox has really only been attached to one person throughout the course of her career. In 2004, she began dating Green. She was only eighteen at the time, and Green was 30.
Green had a young son from a previous relationship. As Green and Fox's romance progressed, Fox stepped naturally into the role of stepmother.
Green and Fox got engaged in 2006 and broke up once or twice before ultimately getting married in June 2010. In the first few years of their marriage, Fox and Green welcomed two sons: Noah and Bodhi.
In 2015, Fox filed for divorce from Green, but a wrench was thrown into their plans when it was revealed that Fox was pregnant. The couple reconciled and their son, Journey, was born in 2016. 
Brian Austin Green and Megan Fox recently separated
READ MORE: Brian Austin Green Just Got Candid About Megan Fox's Relationship With Machine Gun Kelly
In early May, rumors started swirling that Green and Fox were having problems once again. Fuel was added to the fire when Fox was spotted with her friend and co-star: Machine Gun Kelly.
In mid-May, Green decided to clear the air and set the record straight once and for all. Speaking out on his podcast, Green revealed that he and Fox have, indeed, separated. In fact, he stated that the two actually decided to split at the end of 2019 and that they have been "trying to sort of be apart" ever since. 
Green maintained that there are no hard feelings between him and Fox. He said: "I will always love her. And I know she will always love me and I know as far as a family what we've built is really cool and really special."
Furthermore, he claimed that Fox and Machine Gun Kelly are "just friends" and that he trusts her judgment. Green and Fox will still be putting on a united front for the sake of their children, and Green stated that they will probably still take vacations together for the sake of their boys.