Is Michael Jordan the Richest NBA Player Of All Time?
People all over the world, regardless of age, gender, or level of interest in sports, have heard the name Michael Jordan. The legendary basketball player has carved out a place in history for himself that will never be equaled by any other entertainment personality.
From winning multiple awards and honors for Most Valuable Player to pop-culture hits like the film Space Jam, Michael Jordan is without a doubt a living legend. Read on to discover how Michael Jordan became famous and how wealthy the basketball pro really is.
When did Michael Jordan start playing basketball?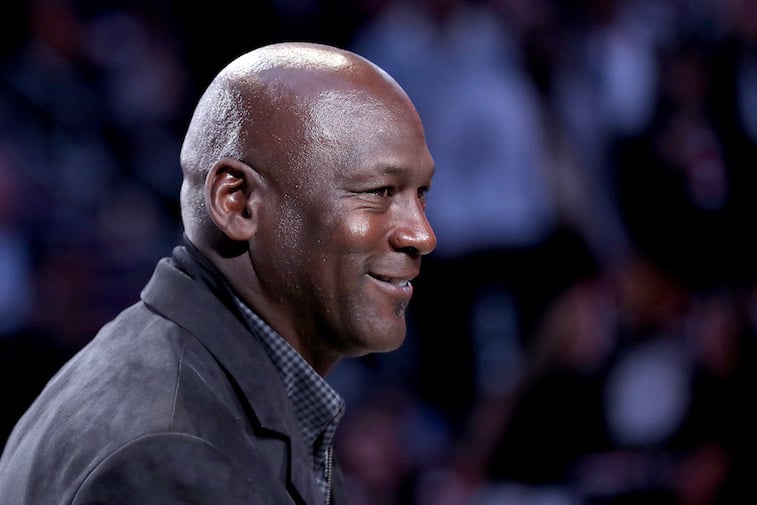 Michael Jordan was born in 1963, the fourth of five children. Jordan gravitated to sports at a very early age and by the time he was in high school, he played multiple sports, including basketball, baseball, and football. It was basketball that stole his heart and he was determined to earn a spot on the varsity basketball team during his sophomore year. Slowly, Jordan began to perfect his game and by the time he neared graduation, multiple different colleges tried to recruit him for their basketball programs.
Ultimately, Jordan was selected by the Chicago Bulls in 1984 and went on to become a fan favorite, even during away games. During his time with the Bulls, Jordan was named the NBA Rookie of the Year in 1985 and slowly started becoming famous to fans all over the world.
At the peak of his career in 1991, Jordan had an Olympic gold medal, two MVP Awards, and a slew of other honors and trophies. Jordan was inarguably the most famous sports star of his generation, managing to transcend entertainment barriers like few other athletes ever had. He even appeared in music videos with Michael Jackson and movies with the Looney Tunes.
What is Michael Jordan's net worth?
Although Jordan has long since retired (after a few initial, failed attempts to get out of the game) the NBA legend continues to rake in the cash. With a net worth of $1.9 billion, Jordan makes more money than any high-profile athletes in the game today, including Steph Curry or LeBron James. What's even more impressive is that Jordan makes more money in retirement than he did while playing, and reportedly rakes in an impressive $100 million in Nike royalties alone.
Jordan's endorsement and product deals are legendary. His partnership with Nike has been one of his most profitable ventures ever, but he has also teamed up with Hanes underwear, Upper Deck, and Gatorade.
As for how Jordan spends his millions, he definitely has a taste for the finer things. Jordan has a private jet and a spacious mansion that he had built in Florida to custom specifications.
Jordan is also a huge golf fan and had his own private course built so that he could indulge his obsession on his own time. Michael Jordan is also a huge supporter of various charities, including multiple children's organizations.
What is Jordan doing today?
These days, Jordan may be retired from basketball, but he keeps himself quite busy. Jordan's business ventures and endorsement deals take up a great deal of his time. Although he is rarely seen out in public anymore, there's no doubt that fans still love him — Jordan is an athlete who has maintained his remarkable cross-generational appeal.
It is unlikely that the world will ever see another star quite like Jordan. He burst on the scene at a time when America was hungry for a wholesome, talented athlete to love and follow, and he fit the bill perfectly.