Is 'Million Dollar Listing Los Angeles' Real or Fake?
Million Dollar Listing Los Angeles gives viewers a glimpse into the glitzy world of high-end L.A. real estate. Stylish brokers work to sell jaw-dropping properties with stunning views and gorgeous interiors to wealthy clients who are used to people catering to their every whim. With deals this massive, the stakes are bound to be high. Combine that with a dollop of agent-on-agent drama and you have the makings of a gripping reality TV show. But is any of it real?
The truth about reality TV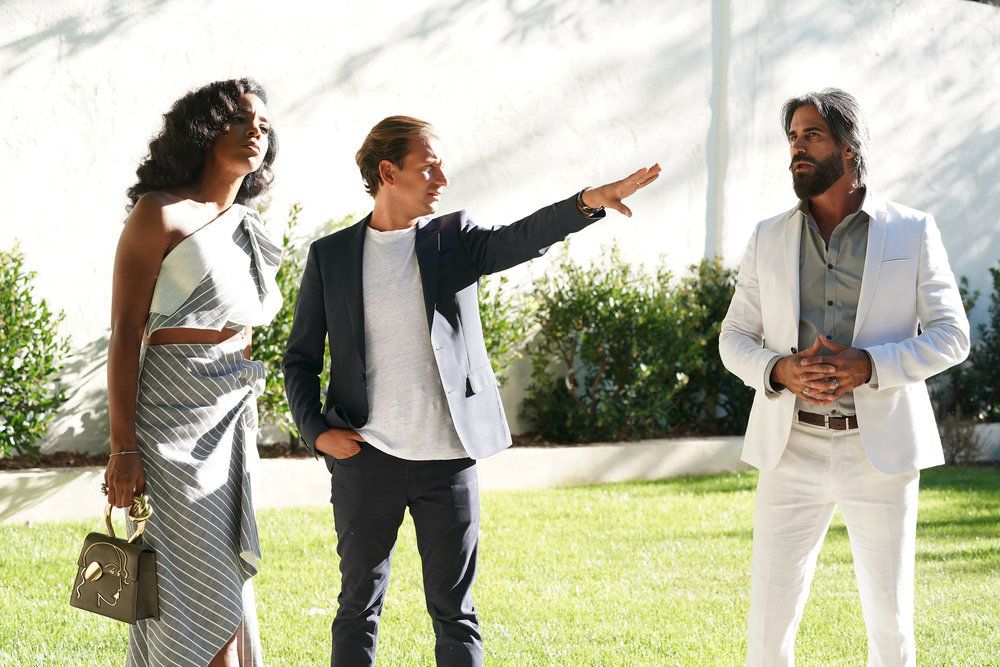 We might call it reality TV, but these days most viewers realize that shows like Vanderpump Rules and Real Housewives of Beverly Hills aren't exactly depicting life as it really happens. Clever editing, manufactured drama, and partially scripted scenes help ensure that every episode is entertaining. The same appears to be true for Million Dollar Listing Los Angeles.
In a blog post from 2015, Alisa Peterson of Sotheby's International Realty outlined some of the major differences between buying a selling a home in a competitive market like L.A. with how it's portrayed on the show. She explained that the real-life process of landing a listing, working with a seller, and selling a home is far more involved than as depicted in shows like Million Dollar Listing Los Angeles. Most notably, the huge amount of paperwork involved with multi-million-dollar real estate deals isn't shown, "Because paperwork isn't sexy."
The cast members really are real estate agents
While the show might smooth over some of the less exciting elements of a real estate transaction, one big element of the show is real: The cast members are real estate agents. Josh Flagg, Josh Altman, and the other agents on the show are in the business of selling real estate in L.A., and they're very good at what they do.
Flagg, who's been on Million Dollar Listing Los Angeles since Season 1, was No. 41 on Real Trends list of top agents in the U.S. by sales volume in 2018. He sold more than $171 million worth of real estate last year. David Parnes and James Harris did even better, landing at No. 9 on the list of top teams by transaction volume, with more than $506 million worth of business in 2018. The Altman Brothers weren't far behind at No. 11 with more than $443 million in 2018 transactions.
The deals are real – sort of
View this post on Instagram

The highlight of Million Dollar Listing Los Angeles is the eye-popping deals, often involving celebrities. For example, this season viewers will follow along as Tracy Tutor Maltas sells actress Rose McGowan's Hollywood Hills home. McGowan put her home on the market in January 2018 for $1.9 million and eventually sold the property to filmmaker Ariel Vroman for $1.935 million in March.
But according to a report in the New York Times, producers sometimes don't disclose all the facts about a transaction. A 2013 article about Million Dollar Listing New York noted that between the time an episode is shot and when it airs "deals can fall apart and viewers may not get the whole story."
Cast members interviewed for the article also mentioned that broker parties were sometimes staged and that some of the scenes of agents going about their day-to-day lives were recreated for the camera.
Though parts of Million Dollar Listing might not be totally real, the benefit that comes from appearing on TV is no joke. Agents who've appeared on Million Dollar Listing have seen their stars – and their sales numbers – rise since joining the show. The Altman Brothers have gone from the No. 30 real estate team in the U.S. in 2013 to the top 10 in 2018. Other brokers on the show that didn't even appear on the 2013 list are now among the top agents in the country. After all, there's nothing like free publicity.
Season 11 of Million Dollar Listing Los Angeles premieres Thursday, January 3, at 9/8c on Bravo.