Is NBC's Chief White House Correspondent Hallie Jackson Married?
A talented news anchor with an impressive resume, Hallie Jackson is probably best known for her role as chief White House correspondent for NBC News, and an anchor on MSNBC. She has reported on many of the biggest political stories of the past 10 years and is widely respected in her field. When it comes to her personal life, Jackson plays it much closer to the vest — and although she recently announced the birth of her daughter, many viewers aren't quite sure what her marital status is at the moment.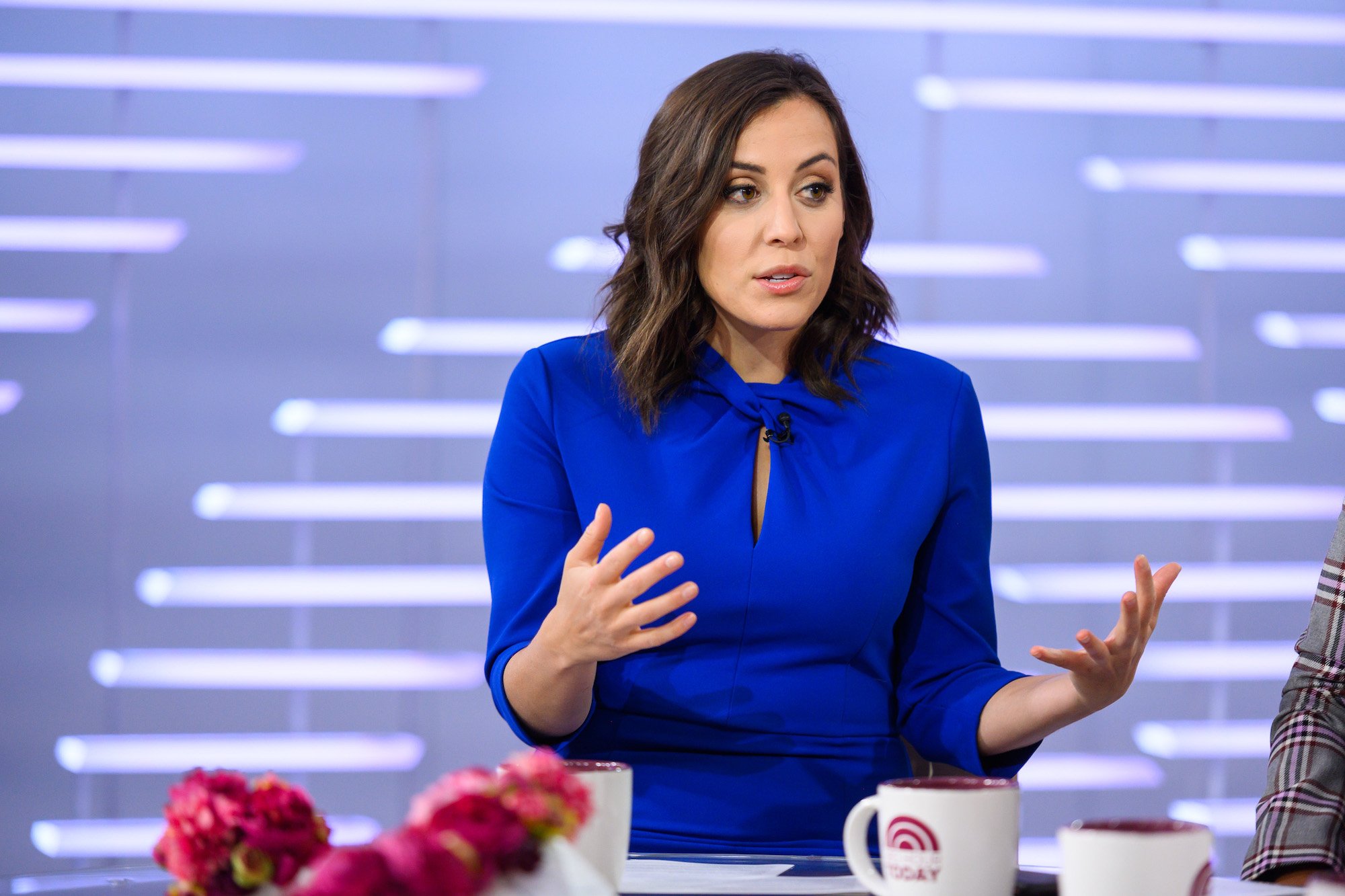 When was Hallie Jackson born?
Hallie Jackson was born in Pennsylvania in 1984. An excellent student, Jackson graduated from Johns Hopkins University with a B.A. degree in political science in 2006. Following her graduation, she began her career in journalism, working with several well-known television stations. In 2012, she started working with the Hearst Corporation and in 2014, she began her long association with NBC News.
Jackson covered a lot of big political moments in the early years of her career, including the hotly-debated Ted Cruz presidential campaign. In 2016, she started anchoring MSNBC Live, for which she earned significant praise from viewers as well as critics. In fact, it was likely her work anchoring that show which led her to be promoted to chief White House correspondent in 2017. Within the past several years, Jackson has also continued to work as an anchor for MSNBC as well as a fill-in anchor for Today.
Hallie Jackson recently had a baby
RELATED: Is MSNBC Anchor Stephanie Ruhle Married?
Over the course of her career in television, Hallie Jackson has been honored several times by her peers and business associates. In May 2020, she was invited to give a special presentation at her alma mater, Johns Hopkins University. It is clear that she has reached the pinnacle of professional success, beloved by viewers around the United States.
Jackson's personal life is more mysterious than her professional one, by a long stretch. In March 2020, Jackson announced that she and her partner, Frank Thorp, had welcomed their first child, a daughter named Monroe, according to People. Thorp is a co-worker of Jackson's, a producer and reporter for NBC News. In a statement following the child's birth, Jackson stated that "while we were not expecting the child of two journalists to arrive three and a half weeks ahead of her deadline, Ro clearly saw no need to wait any longer. It just makes us all the more eager to see the world through her big, curious eyes." Jackson and Thorp have been keeping fans informed of their pregnancy journey on Instagram, although the baby's early arrival was a surprise to all. Since the birth of her adorable daughter, Jackson has shared a few photos of the baby to her social media. 
Is Hallie Jackson married?
It might have also surprised viewers that Hallie Jackson is apparently no longer married to Doug Hitchner. Hitchner and Jackson were reportedly married in 2011, and although he is still mentioned as her spouse on her Google listing, he is not on her social media pages nor on her Wikipedia page. She has also not mentioned him in any interviews on record. It seems as though Jackson and Hitchner were married at one time and have since separated.
Jackson has not spoken out regarding the status of her marriage with Hitchner, but at present, she is clearly with Frank Thorp and seemingly very happy. For Jackson, keeping her personal life out of the media spotlight seems to be of utmost importance — although as she continues to grow in prominence, she might open up and reveal more about her past.