Is Netflix's 'Love Hard' Starring Nina Dobrev Based on a Book?
Every holiday season, Netflix is flooded with new holiday content. Special holiday seasons of fan-favorite reality shows, combined with holiday movies, old and new. There are always a few Netflix originals in the mix, and this year the streaming giant has outdone itself with Love Hard.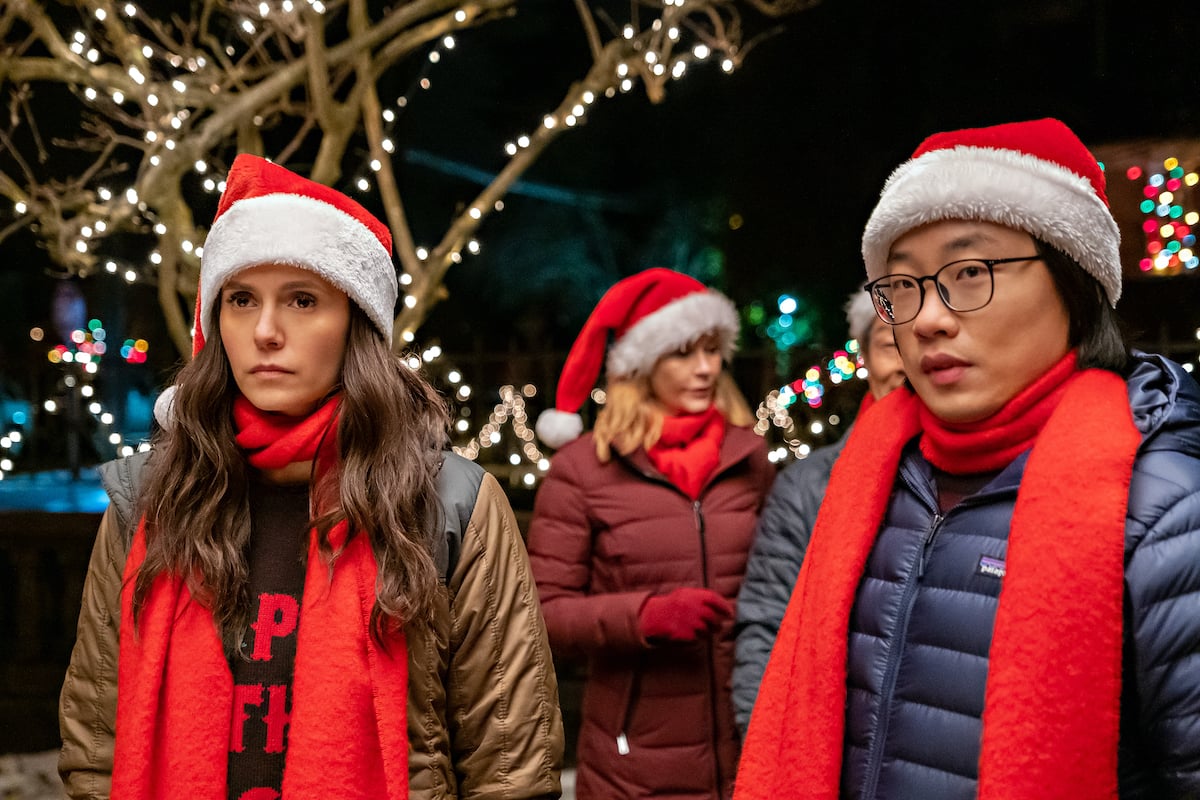 The new holiday movie is meta. It references Love Actually and Die Hard (hence the name), while still being completely original, and totally romantic. A lot of movies start out as books, but is Love Hard one of them? 
'Love Hard' is not based on a book
According to Distractify, Love Hard is not based on a book. There is a book called Love Hard, but it has nothing to do with Netflix's new movie. The book Love Hard is about a rugby player and an unexpected romance.
Not to be confused with Netflix's Love Hard, which has nothing to do with rugby, and does feature romance but it is kind of expected. 
After all, Natalie Bauer is introduced to the audience as a writer who chronicles her unfortunate experiences with modern online dating. There was bound to be some romance in the movie.
When she decides to fly across the country to meet an online suitor, Natalie is surprised to find that she's been catfished. She's hurt, but the two hatch a plan to make the best of the situation.
As with all rom-coms, hijinks ensue, and the happy ending makes Love Hard an instant holiday classic. 
Nina Dobrev stars in this instant holiday classic
Actor Nina Dobrev stars as Natalie Bauer, alongside Jimmy Yang. The tropes in Love Hard aren't new, something the movie itself seems to reference. In the beginning of the film, Natalie Bauer and her online love are talking about Christmas movies.
She says her favorite is Die Hard, and Yang's character names Love Actually. The movie goes on to reference these two other Christmas movies a few times. 
Although Dobrev was starring in a movie about catfishing, she had never actually heard of the MTV show Catfish, which is what made the practice so well known. Dobrev told Refinery29 that her co-star Yang introduced her to the show;
"We started watching episodes between takes. It's a crazy concept, but obviously it does happen and it's very relatable."
Dobrev really seems to understand Natalie Bauer, and was excited to bring the character to life,
"Natalie is very much the girl who tries to be perfect and is searching for perfection, so much so that she doesn't see the big picture. She's so zeroed in on this one idea [of her perfect guy] that she can't see herself and her flaws. It was a theme I wanted to explore."
These holiday movies were books first
Love Hard is still well worth watching, even if it is not based on a book. Those who want to watch a holiday classic that started out as a long-form novel still have a lot of other options.
The epic Christmas masterpiece A Christmas Story is not only based on a book, it is based on a book that's based on a true story. Or a somewhat true story. In God We Trust: All Others Pay Cash is labeled as semi-fictional by author Jean Shepherd, according to PopSugar.
When most book fans think John Grisham, they think lawyerly thrillers. But Grisham also wrote a Christmas novel, titled Skipping Christmas.
The book would become the source material for the Christmas comedy Christmas with the Kranks, with Jamie Lee Curtis and Tim Allen. 
RELATED: 'The Vampire Diaries' Had to 'Beg' to Have Nina Dobrev Play Katherine Pierce in Season 5