Is Netflix's 'The One' Based on a Book?
Netflix's sci-fi drama, 'The One' is actually based on a 2018 book by John Marrs.
The One premiered on March 12. And within days of its release, the Netflix drama was trending on the streamer's top 10. The sci-fi drama tells a story that sounds like it came straight from a novel. But is Netflix's The One based on a book?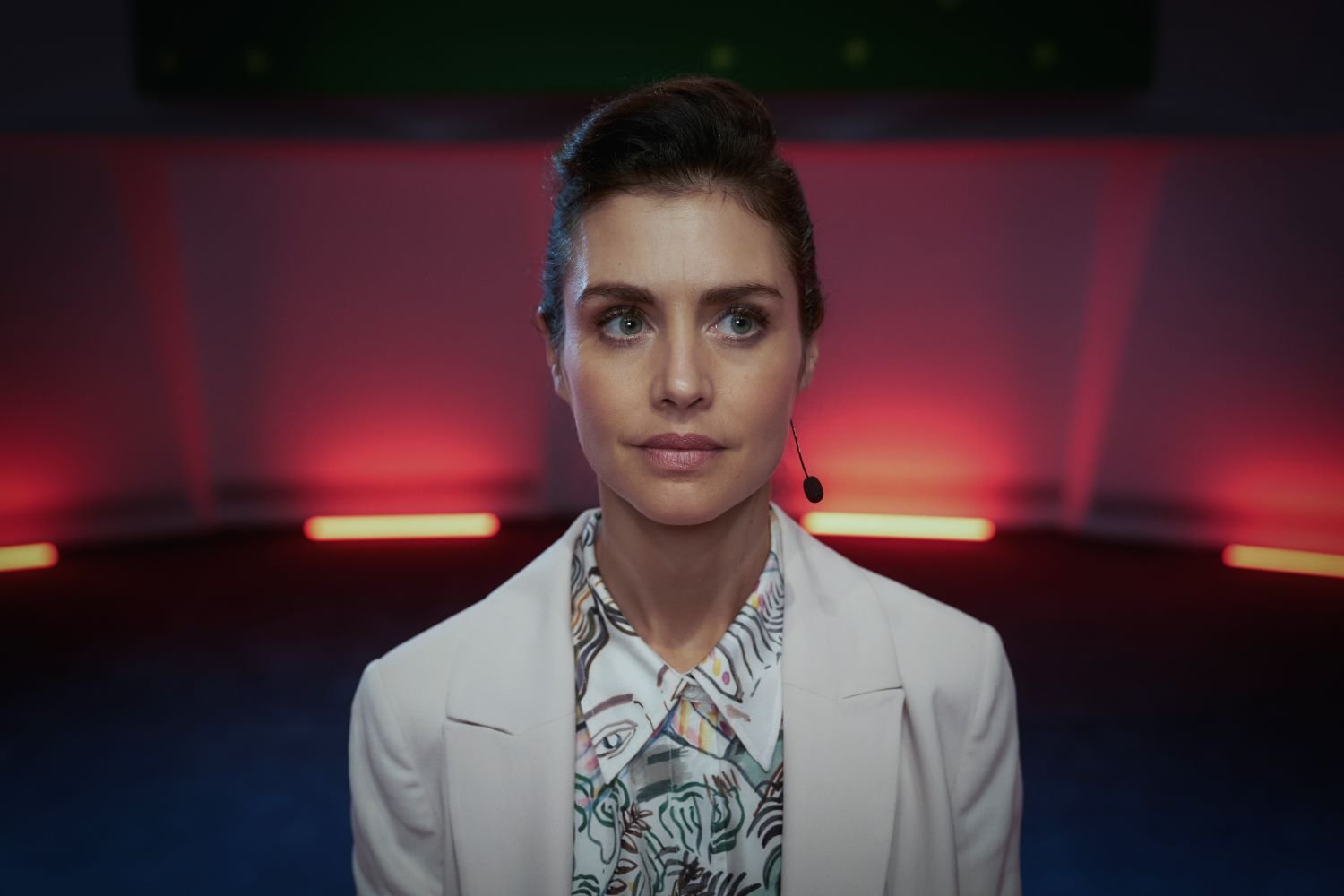 'The One' is based on John Marrs' novel 
If The One feels like it's based on a book, it's because it is. The Netflix series is an adaptation of John Marrs' novel of the same name, which won the Wall Street Journal's Best Science Fiction Book in 2018. 
Marrs' book is set in a modern world where DNA is used to make romantic matches. "A decade after scientists discover everyone has a gene they share with just one other person, millions have taken the test, desperate to find true love," the book's synopsis reads. "Now, five more people meet their Match. But even soul mates have secrets."
John Marrs initially self-published the book
Marrs' book-to-TV journey wasn't at all typical. In a chat with writer Delphine Boswell, the author revealed that soon after he self-published The One, he was contacted by a big publishing house and a TV studio.
"The book was originally self-published, and in its first week, I was approached by Penguin who asked if I'd be interested in it being traditionally published with them," Marrs explained. "The same week, a production company asked me if they could option it to turn it into a TV project. Of course, I said yes!"
Marrs also revealed that he visited the set of the Netflix series to catch a glimpse of his words coming to life. "It was very surreal," he suggested. "I was sitting behind the cameras, counting 50 people on set and thinking 'they are all here because of an idea I once had on an escalator coming home from work.' It was a fantastic day being there and seeing the process involved of bringing a book to life."
'The One' dropped as an eight-episode season on Netflix 
The One was created for Netflix by Howard Overman. The British TV writer is known for his work on shows like BBC's Atlantis, Netflix's Crazy Head, and Hulu's Future Man. His E4 television series, Misfits, earned Overman a British Television Academy Award in 2010.
Like Marrs' novel, the series follows the people in charge of and impacted by a DNA match-making enterprise. "The One is set five minutes in the future, in a world where a DNA test can find your perfect partner – the one person you're genetically predisposed to fall passionately in love with," the Netflix synopsis reads. "The idea is simple, but the implications are explosive. We will never think of love and relationships in the same way again."
The sci-fi drama stars Hannah Ware as Rebecca Webb, the scientist, and entrepreneur in charge of The One DNA program. Dimitri Leonidas, Stephen Campbell Moore, Wilf Scolding, Diarmaid Murtagh, and Lois Chimimba also star. 
The One is currently airing its entire eight-episode season on Netflix.