Nick Cannon is a jack-of-all-trades in the entertainment industry, well known for lending his talents to many different TV shows. He is beloved by thousands of fans for his jovial personality and tendency to always stay positive, no matter what.
Cannon has also had a very interesting romantic history and is tied to one of the biggest stars of all time: Mariah Carey. Recently, Cannon spoke out about his ex-wife, and his thoughts on whether or not he would ever get married again have a lot of fans talking. Keep reading to learn about Cannon and Carey's marriage, the other stars he has dated, and whether or not he plans to ever marry again.
When did Nick Cannon marry Mariah Carey?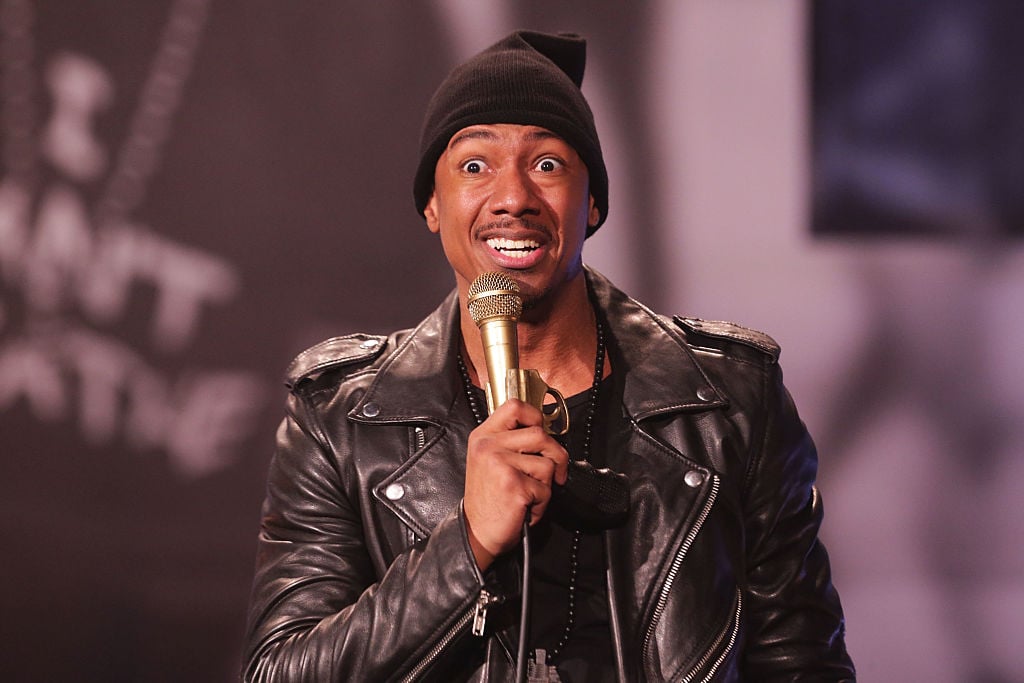 Cannon was a fledgling entertainer when he met Carey at the 2005 Teen Choice Awards. Carey, who was well-known as an international superstar, was ten years older than Cannon, but they established a friendship nonetheless.
They started dating in early 2008 and got married only six weeks later, keeping their whirlwind ceremony a secret from the press initially. The couple received a lot of backlash due to their age difference, but they certainly seemed happy. They even made it a point to renew their vows every year of their marriage.
In December 2010, Carey and Cannon announced that they were expecting twins. They welcomed their two babies, whom they named Monroe and Moroccan, in April 2011.
Although the family seemed over the moon with happiness and renewed their vows again in April 2012, rumors had started circulating that Cannon had cheated on Carey. It was an allegation he vehemently denied.
However, in December 2014, Cannon filed for divorce from Carey. Their divorce was finalized in 2016. In spite of their separation, the pair continues to co-parent successfully, raising their twins primarily out of the spotlight. 
Nick Cannon's recent romantic relationships
Following his divorce from Carey, Cannon didn't wait long to get back in the dating game. After rumored hookups with a succession of models, he struck up a relationship with Brittany Bell, who was named Miss Guam Universe 2014. The two welcomed a son together, named Golden Cannon, in February 2017. 
While Cannon and Bell no longer appear to be together, the host is keeping his personal life a little more under the radar these days. After all, he is no stranger to high-profile romances.
Before his relationship with Carey, he had dated Kim Kardashian, model Selita Ebanks, and Eva Marcille. Still, he is often asked about his future romantic plans and whether or not he would ever get married again.
Will Nick Cannon ever get married again?
In a recent podcast, Cannon revealed that after his divorce from Carey, he resolved that he would never get married again, stating that the "construct" is not for him. He went on to say that he doesn't like all the "rules" that marriage has and that he doesn't want to be held responsible for another person's happiness.
Still, he said that if he ever was to get married again, it "would be Mariah." His comments sent fans in an uproar and made them wonder whether or not the two had decided to renew their romance.
Following his controversial interview, Cannon clarified his comments on The Ellen DeGeneres Show on October 11th. He reiterated that he would probably never get married again because he is still working on himself, but that "if he had to," it would be with someone who felt like "home." He also let fans in on the status of his relationship with Carey, stating that they are co-parenting well and that everything is going well.