Is Paris Hilton a Good DJ? She Thinks So
Paris Hilton is a wealthy heiress, and one of television's original reality TV celebrities. A businesswoman and socialite, Hilton has built her brand on very specific iconography, including Juicy Couture tracksuits, large sunglasses, tiny dogs, and pink purses.
Still, there is a whole other side to Hilton and one that she has been actively working on for the past ten years. These days, Hilton is best known as an EDM DJ — and according to several reports, the heiress rakes in big bucks for her DJ sets. 
What is Paris Hilton best known for?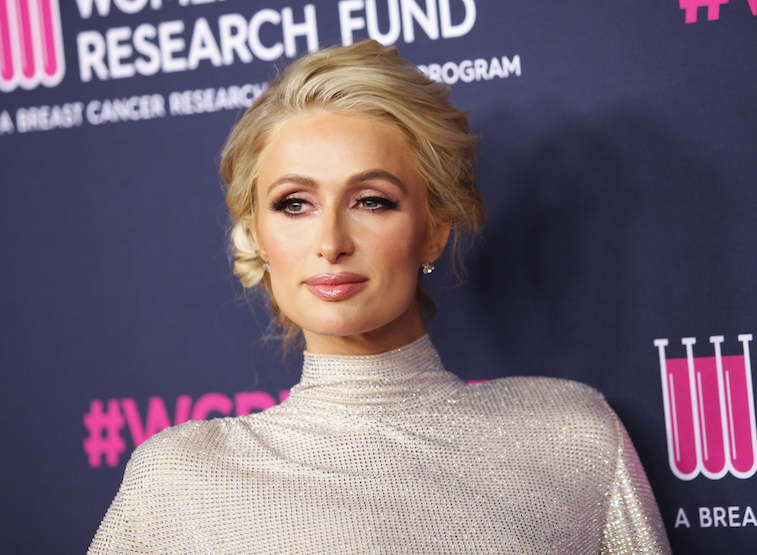 Paris Hilton first rose to prominence in the early 2000s. As an heiress to the renowned Hilton chain of hotels, young Paris Hilton worked as a model before transitioning to a more public-facing role as a socialite.
In 2003, Hilton starred with her friend Nicole Richie, in the reality TV series The Simple Life. The show became instantly popular and is now considered to be a cult-classic. 
Hilton was frequently spotted out on the town throughout the heyday of her career, spending time with a wide variety of celebrity friends, including Lindsay Lohan and Britney Spears.
All while she partied it up, Hilton continued to work on her business ventures, including multiple acting roles, fragrance launches, music, and even clothing for dogs. Even as Hilton's career as a socialite wound down, the blonde heiress began working on a new facet of her career. In 2012, Hilton started actively pursuing a career as a DJ, one in which she has found great success. 
Paris Hilton's controversial DJ career
When Paris Hilton started DJing in the summer of 2012, there were many who didn't take her seriously. According to Billboard, Hilton herself admitted she was "nervous" about taking on the challenge, but once she got the hang of it, she couldn't see herself doing anything else.
"I've just been having the time of my life," Hilton stated in 2017. "I didn't realize what a huge success I would be." Hilton has now been professionally DJing for over seven years and did a historic five-year run in Ibiza. 
Although Hilton has a steadfast army of supporters, there are many who don't believe that she brings much to the table (or rather, the booth) except for her famous name.
According to HuffPost, one critic wrote in 2017, Hilton "is not a musician, but rather a brand name." The critic also stated that Hilton has been known to benefit from a lot of help during DJ sets: "in the middle of Paris Hilton's subpar deejay debut in Brazil, a man suddenly appeared from behind the booth and started twisting the knobs on her Traktor Kontrol, essentially doing her job for her."
For many, such instances are proof positive that Hilton is not a "real" DJ.
Paris Hilton believes that she is one of the most talented DJs
Paris Hilton doesn't pay attention to the critics, and it certainly seems that the numbers don't lie. The Guardian reports Hilton earns up to one million dollars per DJ set, although she declines to discuss specific amounts. In spite of her reluctance to talk money, HuffPost states Hilton has claimed that she is one of the "top five in the world." 
Based on her reported earnings alone, Hilton should be in the list of top-earning DJs. However, in late 2017, Hilton was noticeably excluded from the list of highest-earning EDM DJs, a move that could be based on some of the criticism that she has received for not being a "real" DJ.
In spite of the occasional haters, Hilton remains steadfast in her belief that she is one of the best. "Inventing getting paid to party — I'm sorry, people want to hate on that? I think it's pretty awesome," Hilton stated in November 2017, Time reported. Almost certainly, her fans would agree with that.