Is Pauly DelVecchio Dating 'Double Shot at Love' Star Nikki Hall?
Pauly DelVecchio had his shot with Nikki Hall on season 1 of Double Shot at Love. Though they're not officially together in the second season of the MTV series, it seems as though DelVecchio and Hall are a couple in reality.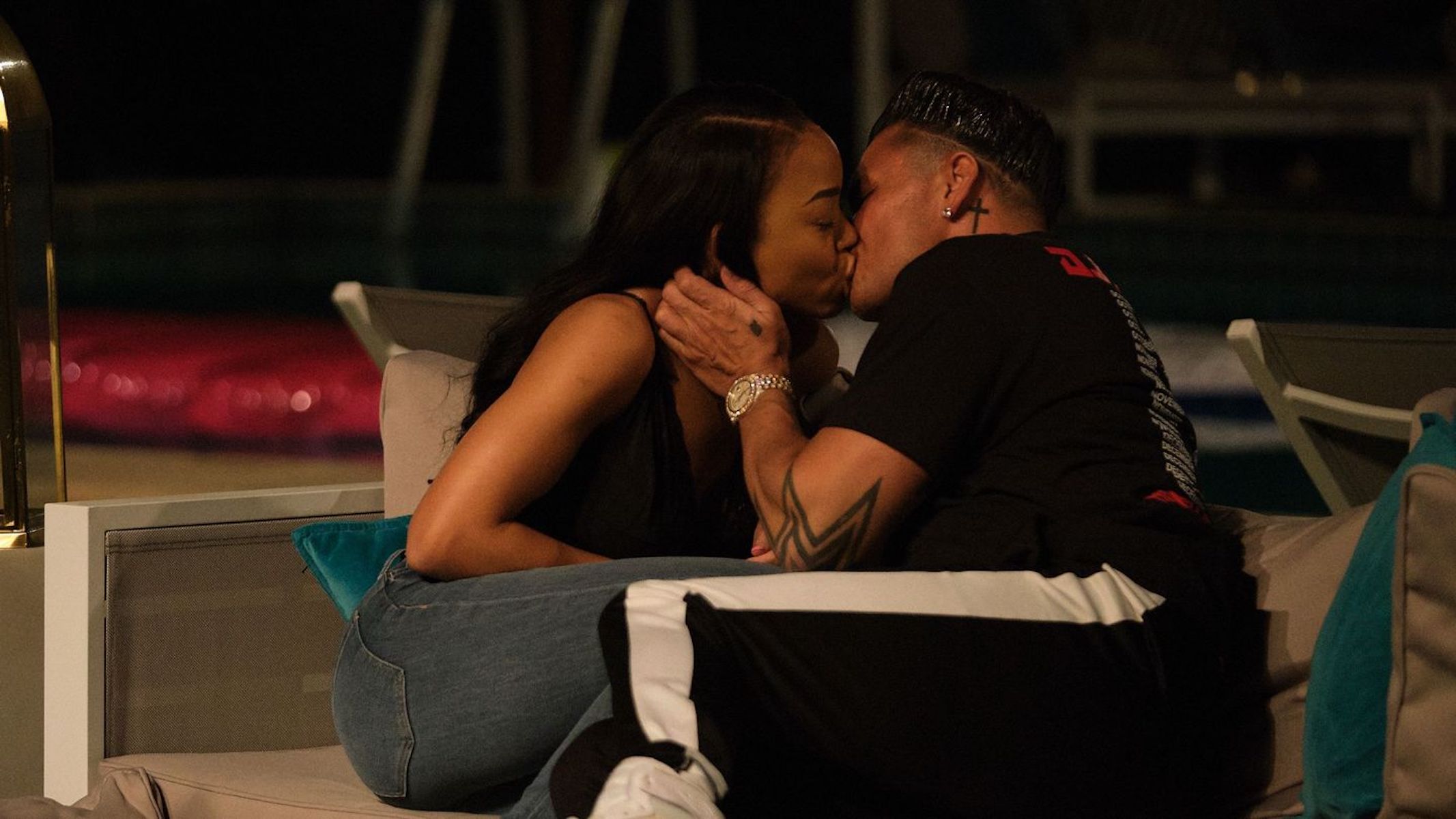 Pauly D wanted to 'roll solo' 
As Vinny Guadagnino was beginning his relationship with Alysse Joyner, DelVecchio was breaking Hall's heart. After he let Derryn Paige go during the season 1 finale, it seemed as though DelVecchio was going to pursue a relationship with Hall. Unfortunately, DelVecchio had other plans. "I'm rolling solo for now," he told Hall, who left the house in tears. 
Nikki and Pauly had a falling out after their breakup season 1 
A heartbroken Hall took to Twitter to reveal her feelings and ultimately expose DelVecchio. In since-deleted tweets, she shared screenshots of private text conversations with him after the show ended. "This is completely outside of my character but for someone to sit there and act like this sh*t was one-sided… " she tweeted (via The Blast). "I did nothing to this man but love him and he was OK with it. And I'm crazy? Give me a f*cking break! I've had it!!" The screenshots Hall shared allegedly revealed DelVecchio professing his love for her and asking for a "real shot." One even described what he would do if she were to look at another man. 
Pauly and Nikki have reportedly been a couple for some time 
According to a fan on Reddit, Hall has been in a relationship with DelVecchio "for almost a year." This fan also believes Hall has been living with Delvecchio for "at least six months." Several pieces of evidence led this fan to that conclusion. For example, Hall has been spotted in DelVecchio's kitchen or living room when she does Instagram lives. "You can [hear] Pauly talking in the background," they added. 
What's more, Hall recently shared a video to her Instagram Stories where eagle-eyed fans on Reddit spotted DelVecchio's Las Vegas home in the background. According to that same Reddit user, DelVecchio has been liking Twitter comments rooting for he and Hall to become a couple. However, unlike Hall, DelVecchio has not outwardly shared anything hinting that they are in a relationship.
Are Nikki and Pauly together? 
In December 2019, TMZ reported that Hall and DelVecchio were giving their relationship "another shot." The two were spotted in October 2019 at the Avalon nightclub in Hollywood, where Hall was seen with DelVecchio in his DJ booth. According to TMZ's sources, "the two were very flirty, all over each other, and spent a lot of time smooching." 
Now, fans are starting to believe the two have been a couple since then. Despite what was filmed for season 2 of Double Shot at Love, it seems like Hall and DelVecchio are doing better than ever off camera. Over the Fourth of July weekend, Hall celebrated DelVecchio's birthday with a casual Tweet. 
Hall did "hide" some of the replies left on her birthday post to DelVecchio. Could those hidden tweets be a sweet "thank you" from her boyfriend? Many fans think so. However, until this season of Double Shot at Love concludes, fans will have to wait for confirmation of any relationship between the reality stars.