Is 'Poldark' Canceled? Why the Show Is Ending After Five Seasons
Will Morwenna and Drake ever find happiness? Will Ross and Demelza's marriage survive further turmoil? What will George do now that his wife Elizabeth is dead and he's almost certain that Valentine is not his real son?
Poldark fans are eager to get answers to those questions and more in the show's new season, coming to PBS this fall. The final episodes of the soapy period drama are airing soon, and hopefully will tie up all the various storylines before the credits roll one last time. 
Why this is the last season of 'Poldark'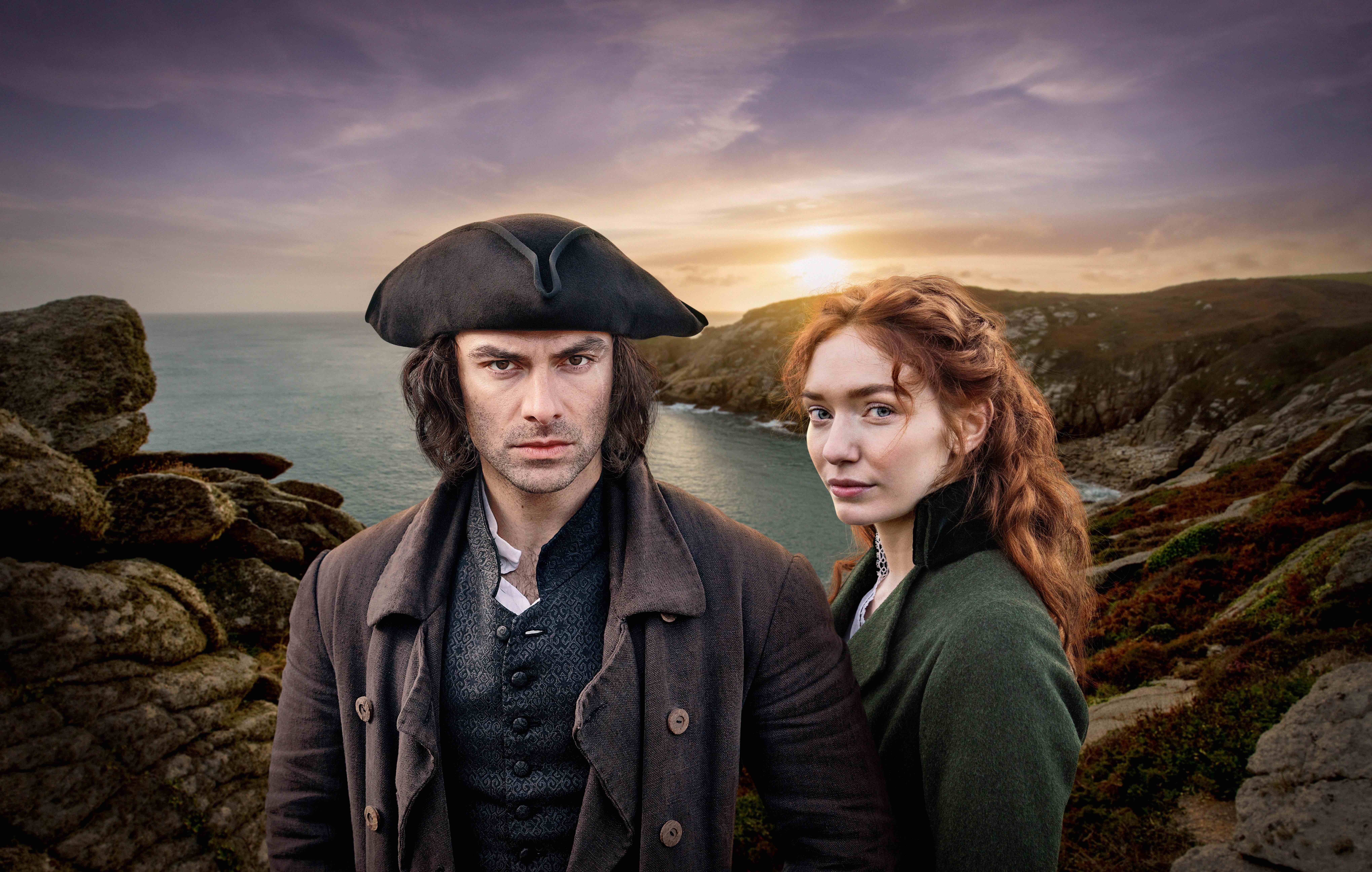 The end of Poldark comes as no surprise to fans who've been following the show. PBS and BBC announced last fall that the fifth season would the last. 
Creator Debbie Horsfield didn't elaborate on exactly why she decided to bring Ross's story to a close after five seasons. However, she offered some hints when discussing what was in store for Season 5, explaining that show's final episodes will explore what happens in the "lost years" that are not covered in author Winston Graham's series of Poldark novels, on which the show is based. Perhaps the time was simply right to wrap up the Ross and Demelza storyline, since the later novels are set a decade or more in the future and focus more on the children of the show's main characters. 
While the new season of Poldark will deviate from the novels, Graham's family has given Horsfield's interpretation the seal of approval. (Graham died in 2003.)  
"No-one can know what my father would have felt about the forthcoming series, let alone what he might have written. However, Debbie Horsfield has demonstrated such an extraordinary affinity with his work and shown such remarkable skill in bringing his Poldark characters to the screen that we know we are in safe hands," the author's son Andrew Graham said in a statement. 
Is this really the end of 'Poldark'? 
Poldark might be coming to an end, but is there a chance the series could continue in a different form?
"This will be the last series in the Poldark chronicle…for now," said Karen Thrussell, executive producer for Mammoth Screen, said in a statement last fall. "Who knows what the future may bring."
Series star Aidan Turner, who plays Ross, has also said that the show's end doesn't feel "final."
'It doesn't feel like an ending," the actor told Digital Spy. "I don't think that is the BBC being crafty and keeping it open-ended for another series in time, but [while] it feels right, it doesn't feel final." He also added that he had "no idea" about whether he might someday play Ross again.
Here's when you can watch 'Poldark' in the U.S. 
Poldark Season 5 is already airing in the U.K., but American audiences will have to wait a bit longer to watch the show's final outing. The season premiere is scheduled for September 29 at 9/8c on PBS. 
Check out Showbiz Cheat Sheet on Facebook!