Is 'Promised Land' Based on a True Story?
Is 'Promised Land' featuring Christina Ochoa and John Ortiz based on a true story of immigrants and a Lantinx family in Sonoma Valley?
ABC's new TV series, Promised Land, begins with an illegal border crossing and a family winery but is it based on a true story? The two storylines collided in the Promised Land premiere on Jan. 24, and viewers want to know if the story came from an actual Latinx family. Joe Sandoval (John Ortiz) finally promoted his eldest daughter, Veronica Sandoval (A Million Little Thing's Christina Ochoa), to CEO of Heritage House Winery. Meanwhile, his eldest son, Antonio Sandoval (Tonatiuh), and ex-wife, Margaret Honeycroft (Scandal's Bellamy Young), plot a hostile takeover. Several storylines collide, and any could be based on a true story in Promised Land on ABC.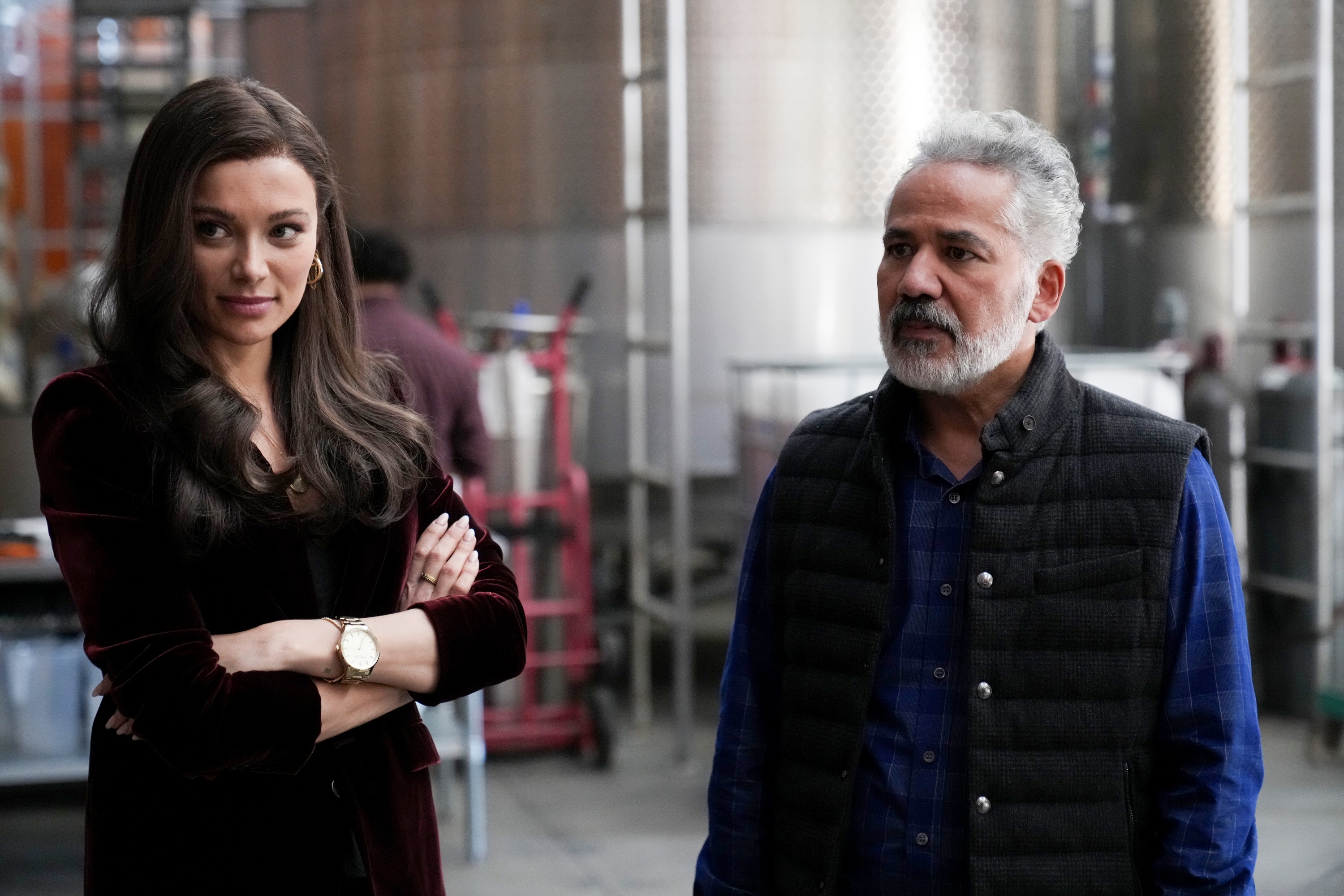 Is 'Promised Land' Based on a True Story?
ABC's Promised Land TV series is not based on a true story, but it does have roots in the truth. Matt Lopez wrote, and executive produced the new ABC series. Although he created the drama that unfolds with the Sandoval family, the story of Mexican migrant workers becoming wine owners in California wine country is not a new one.
According to the Washington Post, the Smithsonian recognized five Mexican American families in 2017 who worked from vineyard migrant workers to winery owners. Reynaldo Robledo, for example, was a teenager in Napa Valley when he learned how to graft vines and drive a tractor. Soon he became a crew chief on a vineyard who managed thousands of acres. In 1984, Robledo purchased a 13-acre junkyard in Carneros for $126,000. He planted vines there, and the rest is history. Today, he owns the Robledo Family Winery.
Although Lopez created the fictional Sandoval family, he drew inspiration from Mexican American family wineries. 
'Promised Land' undocumented immigrants storyline
The Promised Land storyline of Juana (Katya Martín) and Carlos (Andres Velez) illegally crossing the border to find work in California might not be a true story, but it also has roots in truth. According to the Council on Foreign Relations, the United States and Mexico began the Bracero Program in 1942, bringing Mexican temporary workers to farms in California. The program continued for twenty years, with over 4.5 million Mexican workers coming to the United States to work in agriculture or on the railroad. Although the program ended in 1964, it set the pattern for "circular migration" and increased unauthorized immigration to vineyards in California.
How many episodes of 'Promised Land' on ABC will there be in 2022?
According to the Promised Land ABC press team, there will be 10 episodes in season 1 airing in 2022. ABC responded to an email request from Showbiz Cheat Sheet on Jan. 24 regarding the number of episodes in season 1. Promised Land episodes air Mondays at 10 p.m. EST and are available the following day on Hulu. However, ABC planned a special early release for Promised Land Episode 2. It will drop to Hulu with the first episode on Jan. 25 and then air on ABC on Jan. 31. Below is the complete episode list, which Showbiz Cheat Sheet will update as ABC press releases come out.
Promised Land Episode 1, "A Place Called Heritage" — Jan. 24, 2022 (ABC)
Promised Land Episode 2, "La Madrugada (Day Break)" — Jan. 25, 2022 (Hulu), Jan. 31 (ABC)
Promised Land Episode 3, "La Lucha (The Struggle)" — Feb. 7, 2022 (ABC)
Promised Land airs on ABC on Mondays at 10 p.m. EST and the next day on Hulu.