Is 'Puss in Boots 2' Still Happening?
Fans might track every single new development for popular series like Fast and Furious, James Bond, or the Marvel Cinematic Universe. But so many other sequels currently in the works continue to creep through development with little to no fanfare. For instance, fans of the Shrek movies should have gotten Puss in Boots 2 by now. But is the animated feline still planning a comeback?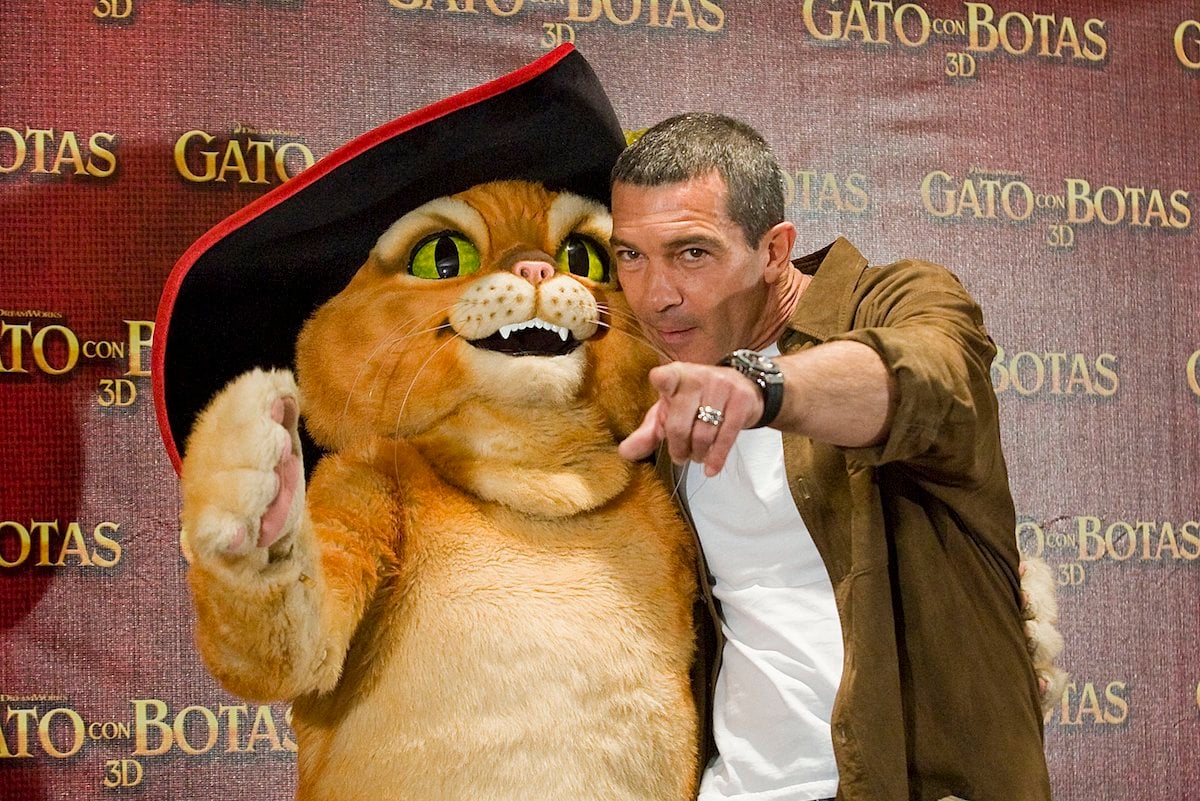 'Shrek' gave Antonio Banderas' Puss in Boots his own spinoff movie
In Shrek 2, audiences met Puss in Boots, a swashbuckling kitty voiced by Antonio Banderas. The actor was clearly riffing on his two-movie run as Zorro in the animated sequel. But the character became a breakout star of Shrek 2. And so he returned for the next two Shrek movie sequels. Then finally in 2011, Banderas took his character solo with the prequel/spinoff titled simply Puss in Boots. 
The movie — which co-starred Salma Hayek and Zach Galifianakis — became a huge hit. In fact, with a worldwide gross of $555 million, Puss in Boots became the third highest-grossing fully animated movie of the year. Only Kung Fu Panda 2 and Cars 2 made more at the box office. And soon thereafter, development on a sequel was announced. So, with the first film now nearly a decade old, why haven't fans seen Puss in Boots 2 yet?
But why hasn't 'Puss in Boots 2' actually been released?
Way back in 2014, Dreamworks gave the sequel an official title, Puss in Boots 2: Nine Lives & 40 Thieves, and a 2018 release date. But due to behind-the-scenes changes at Dreamworks Animation, the project got pushed back. Since Puss in Boots' release, the company has released 16 movies. These include Kung Fu Panda 3, two How to Train Your Dragon sequels, and two Trolls movies.
Dreamworks' animated series The Adventures of Puss in Boots has kept the character alive on Netflix. The show ran for nearly 80 episodes, starting in 2015 and ending in 2018. Finally in 2019, Deadline reported that Bob Persichetti signed on to direct the long-awaited sequel. Persichetti previously served as head or story on Puss in Boots and co-director of Spider-Man: Into the Spider-Verse.
Fans might get more concrete news on the 'Shrek' spinoff soon
While official news on Puss in Boots has been quiet since, fans have reason to hope. In late 2020, Dreamworks trademarked the name Puss in Boots: The Last Wish, presumably revealing the sequel's title. Of course, there's no telling whether this is the final title or merely one being considered for the production. Either way, it's a good sign that Puss in Boots 2 is moving forward. Hopefully, Hayek will reprise her role too.
And it feels like a good time for Dreamworks to jump back into the world of Shrek. After all, the company is reportedly looking to reboot that franchise soon. Puss in Boots 2 could be a great way to ease audiences back into more adventures set in the series' signature fairy tale world. Besides, with so many Dreamworks movie series seemingly over, the company has the resources to finally get Puss in Boots back in action.