Is Reba McEntire Married? The Country Singer Has a New Man in Her Life
The Queen of Country is in love. Reba McEntire has a new man in her life after going through a difficult divorce in 2015, she recently revealed to People magazine. She talked to the magazine about her new boyfriend and falling in love again in her 60s.

She's been divorced twice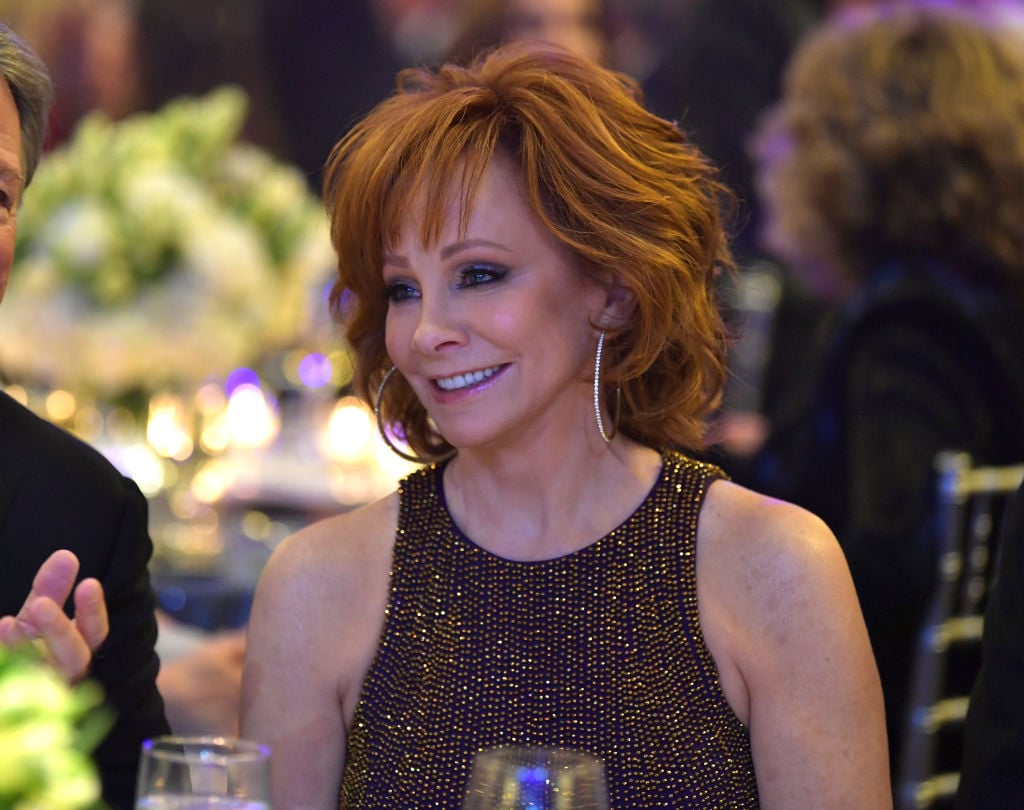 McEntire is not currently married, though she has been before. At 21, the rising country star wed Charlie Battles, a steer wrestling champion who was 10 years her senior. But as her career took off, the relationship soured. Her husband asked her to tap the brakes, she declined, and the couple split in 1987 after just over a decade of together.

"I loved Charlie with all my heart, I wanted to marry him … We had a lot of fun," she later said. But her music career came first. "I guess I chose my career over my marriage," she said.

McEntire soon married again, this time to her manager, Narvel Blackstock. He had three kids from a previous marriage, and he and McEntire had a son together named Shelby, who is now a race car driver. Her stepson Brandon Blackstock is married to Kelly Clarkson.

In 2015, after 26 years together, McEntire and Blackstock divorced. She later admitted that she didn't want to end things with her husband.

"The divorce was not my idea. I didn't want it in any shape, form or fashion," she said at the time.

Her boyfriend in a retired geologist

After taking time to heal after the divorce, McEntire has found love again with 70-year-old Anthony "Skeeter" Lasuzzo. Fans who follow the singer on Instagram will recognize him, as she often shares photos of their adventures together.

Lasuzzo is a retired oil geologist who is also a wildlife photographer. The singer and actress says the romance took her by surprise.

"I was not looking," she told People. "Not even interested."

The pair met in 2017 when McEntire was on a vacation in Jackson Hole, Wyoming, when he helped her group find the best spots for wildlife sightings. They hit it off, and Lasuzzo asked her on a date when she returned to Jackson Hole a couple of months later. Though McEntire says she took the relationship slow at first, there's now no doubt that the couple are in love.

"We're totally in love — absolutely," she said. "I wouldn't put up with somebody for two years if I wasn't in love with 'em!"
McEntire and Lasuzzo split their time between Wyoming, Nashville, and Texas. And they love traveling together, having visited Iceland, South Africa, and Italy so far. And he'll be supporting her as she hosts the Academy of Country Music Awards in Las Vegas on April 7. But McEntire admits that it did take some time for Lasuzzo to get used to dating such as well-known person.

"How do you explain my life?" she told People. "How do you explain that some people will run over him to say hi to me?"
Check out The Cheat Sheet on Facebook!