Is 'Return to Amish' Real? Why Critics Have Called the Show Fake
People are fascinated by the Amish. Members of this Christian group – who number about 300,000 – eschew modern conveniences in favor of an old-fashioned, traditional way of life that's focused on community.
Long a familiar sight in rural areas of Pennsylvania, Ohio, and Indiana, where many Amish live, they've become even more prominent since TLC started airing shows like Breaking Amish and Return to Amish that purport to offer a window into their unique culture. But the popular reality shows don't reflect reality, say critics.
Breaking Amish premiered in 2012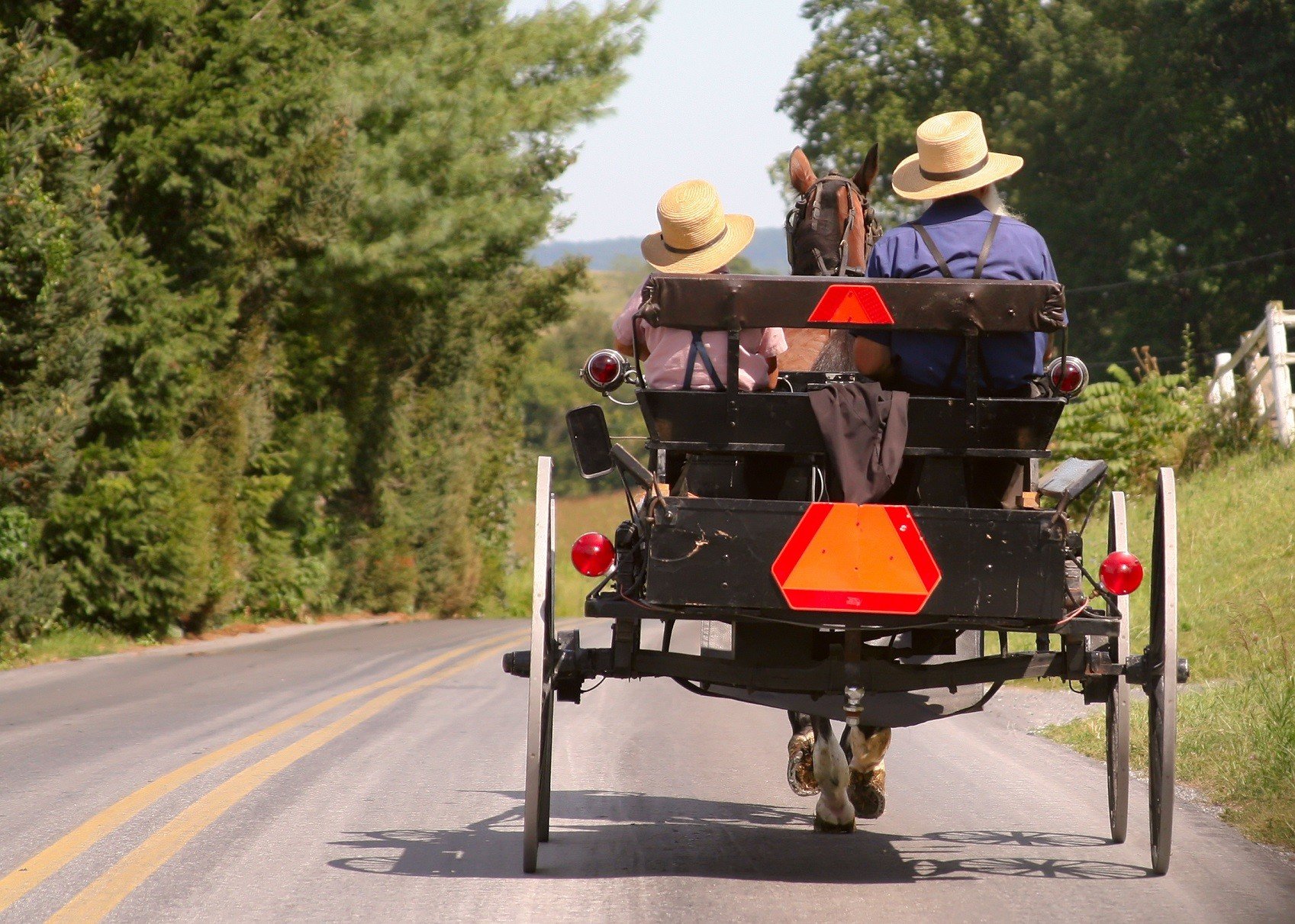 Breaking Amish debuted on TLC in 2012. The show depicted a group of young Amish and Mennonites who moved to New York City to experience a different kind of life before deciding whether to leave their traditional communities. Return to Amish is a follow-up to the original show with both new and original cast members.
Shortly after Breaking Amish premiered, critics revealed that much of the show was fake. Jezebel called the program "nothing but lies," noting that individuals who had claimed to have just met actually had a child together and that several cast members had left the Amish community years before filming.
"[E]very single person on Breaking Amish is pretending to be something they aren't," according to Jezebel writer Tracie Egan Morrissey. "The entire concept of the show — people breaking away from their Amish communities for the first time to experience the outside world — is fraudulent."
The show's producers addressed the controversy. "Our Amish and Mennonite producers that we hired introduced us to Amish and Mennonite men and women who were already determined to leave," they told Variety in 2012. "They had already made the decision to go out and see the world, with or without us. They courageously allowed us to follow them on this journey."
One former star doesn't deny the show is scripted
Kate Stolz appeared on early seasons of Breaking Amish and Return to Amish. She's now a fashion designer living in New York. During a recent interview with In Touch, she wouldn't confirm or deny that the show is actually scripted.
"I really can't [say]. I'm sorry," she told the magazine.
Previously, Stoltz has claimed that producers coach cast members into responding to interview questions in a certain way.
"[P]roducers keep us in a room for hours and ask the same questions over and over — they're relentless," she tweeted in 2016. "If we don't give them the answer they want, they keep us in there until we cry or give them the answer they want."
While it's not clear to what degree Return to Amish is scripted, we do know that the cast is compensated. Sabrina Burkholder told Starcasm in 2016 that she was paid to do the show, but that she still had to hold down another job between seasons. She declined to reveal her specific salary.
Fans still question whether the show is true to life 
The initial controversy over whether Return to Amish and Breaking Amish are real has died down. Yet fans of the show still sometimes question whether it is authentic.
https://twitter.com/stardustlusts/status/1079577372624670720
Am I the only one that thinks "Return to Amish" is fake?? #ReturnToAmish

— True AQUARIAN WOMAN (@KayMari_) January 7, 2019
Return to Amish is so fake. We still watch the mindless trash anyway

— Eric Guster, Esq (@EricGuster) November 26, 2018
But other fans are true believers.
Everyone saying this is scripted, do a little research every Amish teenager goes out into the English world, to see what it's like. So this isn't too far fetched. Some don't come back, most do. #ReturnToAmish

— Cole (@nichole61322115) January 7, 2019