Is Salma Hayek Still Married?
Salma Hayek is a Mexican-American actress and businesswoman who has starred in some blockbuster films as well as independent dramas. Hayek remains mostly out of the spotlight these days but still keeps her hand in the acting game by appearing in some movies on occasion.
One thing that Hayek has always remained consistent on is her habit of keeping her romantic life private. She doesn't like to discuss her romances in too much detail, which has proven to be a challenge to some journalists. Still, she has opened up on occasion, providing fans with some interesting insight into her love life.
Who has Salma Hayek dated in the past?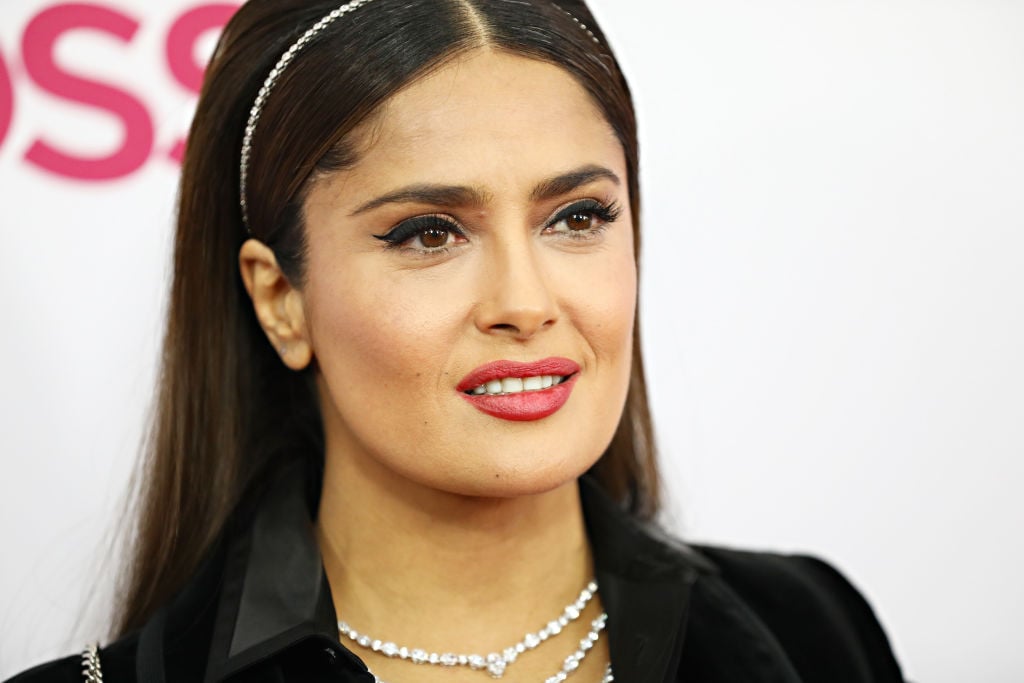 Hayek was born in Mexico in 1966 and became interested in the entertainment industry when she was still quite young. She began her career in telenovelas and Mexican-made films before ultimately moving to California in 1991.
Once in the United States, Hayek found more opportunities and almost immediately landed a role in Robert Rodriguez's film Desperado, opposite Antonio Banderas. She was almost instantly popular among fans and within the next several years, she appeared in films like From Dusk till Dawn, Fools Rush In, and Frida. 
As Hayek's notoriety in Hollywood grew, her personal life became the subject of intense interest. One of her early boyfriends was English actor Edward Atterton. The two reportedly dated for around two years, from 1997 through 1999.
One of her longest-lasting relationships was with the quirky actor Edward Norton. They dated from around 1999 until 2003 before ultimately breaking up.
Not long after the dissolution of her romance with Norton, Hayek was to find the love of her life.
Who is Salma Hayek married to?
In 2006, Hayek started dating the French businessman and billionaire François-Henri Pinault. They dated for around a year before confirming their engagement in March 2007.
Hayek also revealed that she was expecting a child with Pinault. Hayek and Pinault got married in April 2009 and have been together ever since.
While Hayek doesn't often discuss her marriage of ten years, she does occasionally rave about her beloved husband. In an interview, Hayek gave some insight into the way she met Pinault. 
"It's such a romantic, amazing story, but it is mine," Hayek said. "I don't want to vulgarize it by making it into a story to make myself interesting."
Clearly, their relationship is very special, since they have remained together despite an industry that seems very unkind to marriages.
Does Salma Hayek have any children?
In September 2007, Hayek and Pinault welcomed their daughter: Valentina Paloma Pinault. So far, she is the couple's only child together, although Pinault has three other children from previous relationships.
Although Hayek was in her forties when she had her daughter, she doesn't have any regrets about becoming a mother later in life. In fact, Hayek has admitted in an interview that she thinks she is a "better mother" due to having her daughter a bit later.
For the most part, Pinault and Hayek keep their daughter well away from the spotlight. Although, now that she is a young lady of twelve, she occasionally accompanies her parents on glamorous evenings out. 
At her current age of fifty-three, Hayek is considered to be one of Hollywood's ageless beauties. She curates her own line of skincare and is, in general, very accepting of her body and of getting older. Hayek shuns Botox and is all about aging naturally — proving that even these days, she wants to go about things her own way.