Is Shakira A Good Mother?
Shakira, who will be headlining along with Jennifer Lopez in the upcoming Feb. 2 Super Bowl Half Time Show, has two sons with her partner, renowned professional soccer player, Gerard Piqué.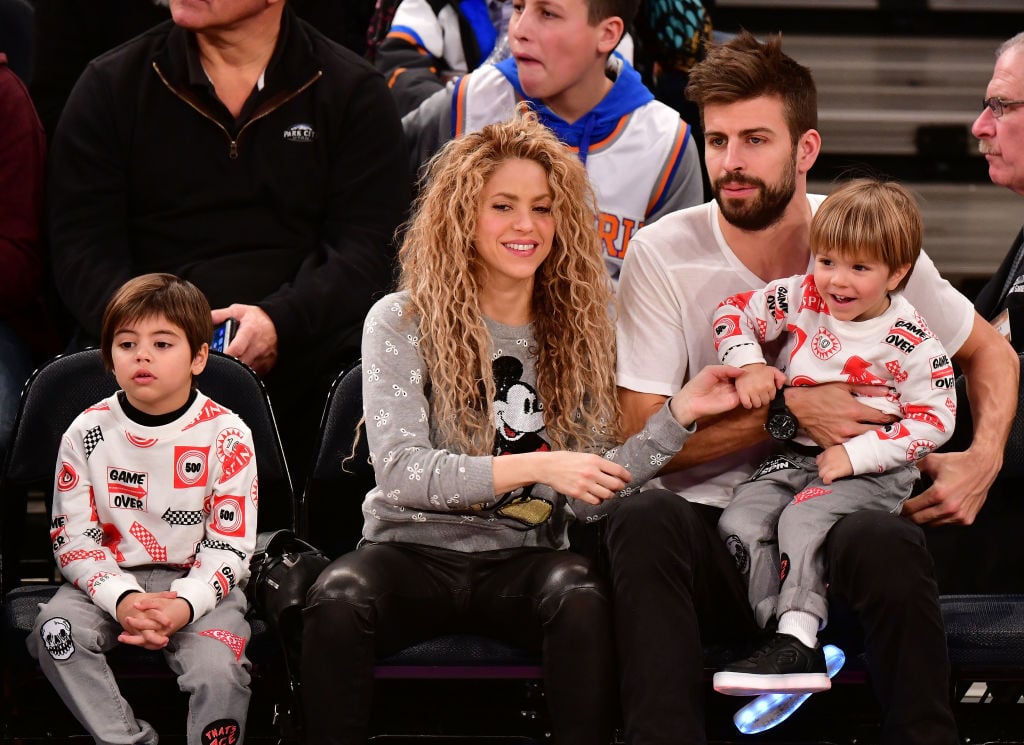 Right off the bat, let it be known – despite some difficulties that most moms face in balancing work and parenting – Shakira is a very present and loving mother.
Find out more about her two young sons and their home life with one of the world's biggest superstars.
Shakira's two sons
The Colombian-Lebanese star has two sons with Gerard Piqué, with whom she's been in a relationship since 2011. Their older son is Milan Piqué, 6, and the younger is Sasha Piqué, 4. It's safe to say that the birth of these two turned the couple's world upside down, as children, especially the first-born child, do to all new parents.
The 42-year-old singer admitted to Hola! in 2017 that having children abruptly changed her priorities and employed the perfect word picture to illustrate how she sees the situation.
"I think all women face the same situation. I used to be the center of my world, and now I am only a satellite of my children."
"I never thought it'd be so difficult, because it takes a lot of your energy. I think of my family a lot; I'm concerned about them all day. It's physical, emotional, and intellectual wear and tear. Thinking of making an album seemed like a Herculean task, like climbing Mount Everest."
Shakira is the ultimate working mom
The international star has a grueling schedule with new albums to promote, tours to go on, and, as she does next month, monumental events like the Super Bowl Half Time Show to headline. While there are months where her life may be more like a stay-at-home mother's, for the most part, she's a thoroughly busy working mother, resorting to FaceTiming her sons to stay in touch and keep their bond strong.
While her career is important, she has made it clear that her children come first. In 2016, she canceled two shows to be home with her younger son, Sasha, when he was very sick. She did not divulge what had happened to him, but, like the typical working mom, dropped what she was doing to be with him.
She loves teaching them and reading to them
One of the artist's favorite parts of motherhood is sitting with her sons, reading to them, teaching them. She adores watching their faces as they interact with a book or an idea. And she equally loves that they are growing up as curious learners.
"I am a little bit of a tiger mom," Shakira told MadeForMums in 2015. "I like to teach them, I have a little teacher inside of me. I enjoy reading to my kids, and they like learning, too. . . [Kids] feel important and they feel valued, because you're dedicating that time to them."
"I'm pretty devoted to them, their education; I also rely on a lot of research, I like to find out what are the best ways of stimulating my children and also dealing with whatever difficulties or obstacles I might encounter in the process of being a mother every day. I also like to give them lots of love, very touchy-touchy, hug them and kiss them to death!"
Shakira is clearly a devoted, loving mom who is, like millions of women, performing the ultimate balancing act of being fully present for her kids and fully present on the job.
Read more: Gloria Estefan Refused to Perform at the Super Bowl with J-Lo and Shakira. Here's Why.