Is Shawn Mendes' 'Wonder' About Camila Cabello?
Shawn Mendes just dropped his new single and music video, "Wonder." The song is the first of many love songs he wrote for girlfriend Camila Cabello.
Shawn Mendes just dropped the first single and music video from his upcoming album Wonder, and it's truly a wonder to behold. The song is the titular track from the star's fourth studio album, set to release Dec. 4. And according to the "In My Blood" crooner, it's the first of many love songs he penned for girlfriend Camila Cabello.
The song and video dropped on Oct. 2, just one day after Mendes promised fans on YouTube that his upcoming album was going to tell people how he really feels about his girlfriend of over a year.
"You're getting lotssss of love songs for Camila," the 22-year-old ensured in the comments section of one of his videos. And "Wonder" certainly delivered on that promise.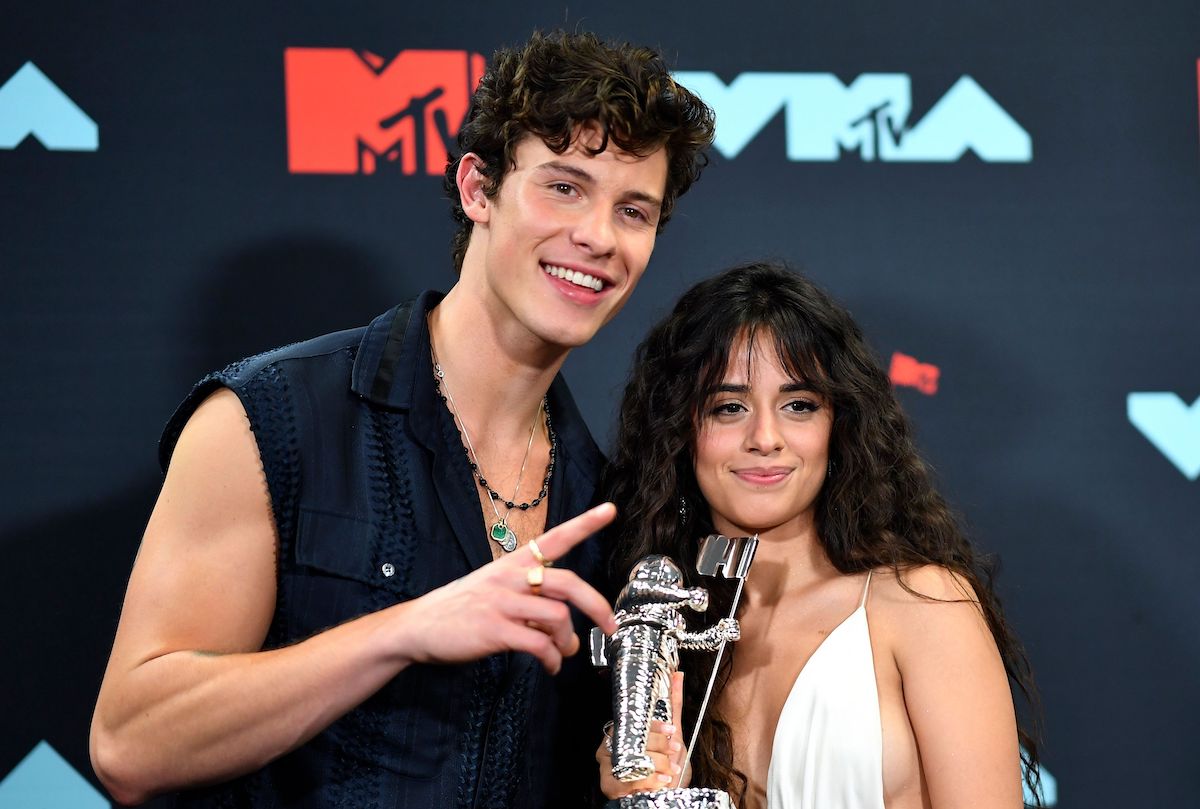 Shawn Mendes wonders about love in the 'Wonder' video
In the video, Mendes looks forlornly out of a train window as he sings, "I wonder if I'm being real. Do I speak my truth, or do I filter how I feel?" He seems to be singing his internal dialogue, which is initially full of anxious thoughts up until he asks himself what it would be like to fall in love.
"Right before I close my eyes," he sings. "The only thing that's on my mind. Been dreaming that you feel it, too. I wonder what it's like to be loved by you."
Of course, the "Señorita" singer now knows what it's like to be loved by the former Fifth Harmony singer, as they've been happily together since June 2019. But "Wonder" seems to be told from the perspective of Mendes just before he let himself take the leap and pursue romance with Cabello.
The rest of the video shows Mendes trekking through a gorgeous forest before he arrives at a cliff. When he gets there, the water spews in front of him as he takes in the wonder of it all. It's sure to give you all the feels.
Mendes said Cabello was 'a champion' for his new album
In an interview with SiriusXM's The Morning Mash Up on Oct. 2, the "Youth" singer revealed that not only was Cabello his inspiration behind Wonder's many love songs, but she was also in the studio when he was creating them.
After sharing that he hasn't seen his love in a month because of her Cinderella filming schedule, Mendes said, "She's back really soon. And I think it's really interesting because when your girlfriend is an insanely talented, real musician who writes her own music, it's scary to write an album around her. And she was with me when I was in the studio doing it." He later added that the "Living Proof" singer was "a champion for this album."
"She would do this thing, like, once a month," Mendes shared. "'Hey, just a reminder, this concept you're on is incredible. It's going to make people feel something really special. Don't stop, don't stop, don't stop.' It was this force of energy that I think was really helpful to keep me on a real cohesive [path]."
For her part, Cabello gushed over Mendes' "Wonder" teaser trailer on Sept. 30, calling her boyfriend's new release "magic."
Sharing a video of Mendes' "Wonder" trailer on her Instagram, the 23-year-old star wrote, "The world could use some magic, beauty, and Wonder always, but especially right now. @shawnmendes what a gorgeous gift to the world. He's crafted this album with every last bit of his soul, his spirit, and his essence with the purest of intentions."
"My love," she continued, "I'm so proud of the person you are and I'm so excited for people to see and hear your heart."
We won't have to wonder what it's like to be loved by Cabello for much longer. Mendes' Wonder drops Dec. 4.