Is Shemar Moore Single? Find Out 'Criminal Minds' Star's Relationship Status
Shemar Moore is an actor and former model, who has become one of the most famous faces on television. The ridiculously photogenic Moore is a fan-favorite and has earned critical acclaim as well, receiving several awards over the course of his career.
Over the years, Moore has appeared in various movie projects, but he remains best-known for his work in television, including TV shows such as The Young and the Restless and S.W.A.T. Moore is also widely considered to be one of the most handsome men in Hollywood, and regularly makes "most beautiful" lists.
How did Shemar Moore become famous?
Moore was born in California in 1970. He lived in several different places as a child, including Denmark and Bahrain. However, he spent the majority of his adolescence in California, which is where he eventually attended college with a focus in Communications.
After he graduated college, Moore spent some time as a model and quickly became popular for his striking good looks. Moore's acting career got started in the mid-nineties, and he appeared in several television shows, including Living Single and The Jamie Foxx Show.
In 1994, Moore was cast on the long-running soap opera The Young and the Restless. He went on to appear on the show until 2005, becoming one of the show's most popular characters. The show is largely responsible for launching Moore's career.
He continued to act in other projects while working on The Young and the Restless, including shows such as The Nanny, Chicago Hope, For Your Love, and Malcolm & Eddie. In 1999, he began hosting the show Soul Train, becoming familiar with a whole new generation of fans.
What is Shemar Moore best known for?
In 2005, after he left The Young and the Restless, Moore began starring in a whole different type of show. Criminal Minds debuted that same year and quickly became one of the most popular police procedural crime dramas on television.
Moore played Derek Morgan, a Supervisory Special Agent in the FBI's Behavioral Analysis Unit. Moore went on to appear on the show until 2017, the majority of the series run.
Moore also began earning acclaim for his acting from his peers. A few of the awards that he has won include multiple NAACP Image Awards and a Daytime Emmy Award in 2000.
These days, most people know Moore from his role in Criminal Minds, as well as for his more recent work in the crime drama series S.W.A.T. Moore has also enjoyed a healthy career in voice acting and has lent his voice to several animated movies, including Justice League vs. Teen Titans.
Shemar Moore is reportedly single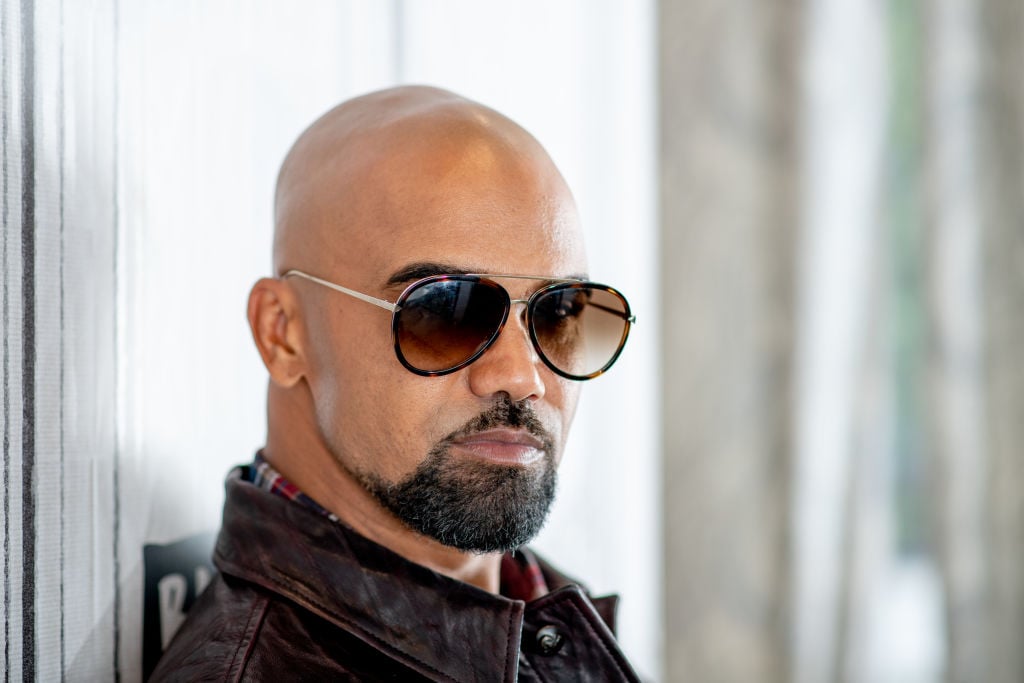 As a handsome actor and former model, Moore's private life has often been the subject of speculation. Around the year 2014, Moore dated well-known soccer player Shawna Gordon. However, the two broke up in 2015.
Moore wasn't connected to anyone else until 2018 when he stepped out with Anabelle Acosta, an actress best known for her work in the TV series Quantico. Moore and Acosta broke up sometime in early 2019, but as Moore admitted in a recent interview, he would still love to meet the right woman.
"I want to be a father, I want to have a partner in crime, a woman to share my life with," Moore admitted.
Although he is currently single, it seems as though he is open to dating if he meets someone who meets his specifications. As to what qualities he prefers in a potential partner, Moore stated that "a lot of trust" is on the top of his priority list.