Is Tampa Bay Buccaneers Wide Receiver Mike Evans Single?
Mike Evans is a wide receiver for the popular football team Tampa Bay Buccaneers. He has been a mainstay in professional sports since 2014, with his career really taking off in 2016.
As Evans prepares to play in Super Bowl 2021, more fans than ever are taking an interest in Evans and his football career. While he is a hot commodity in terms of professional sports when it comes to his personal life, Evans likes to lie low, and rarely, if ever, is involved in drama.
In fact, Evans is in a happy, long-term relationship.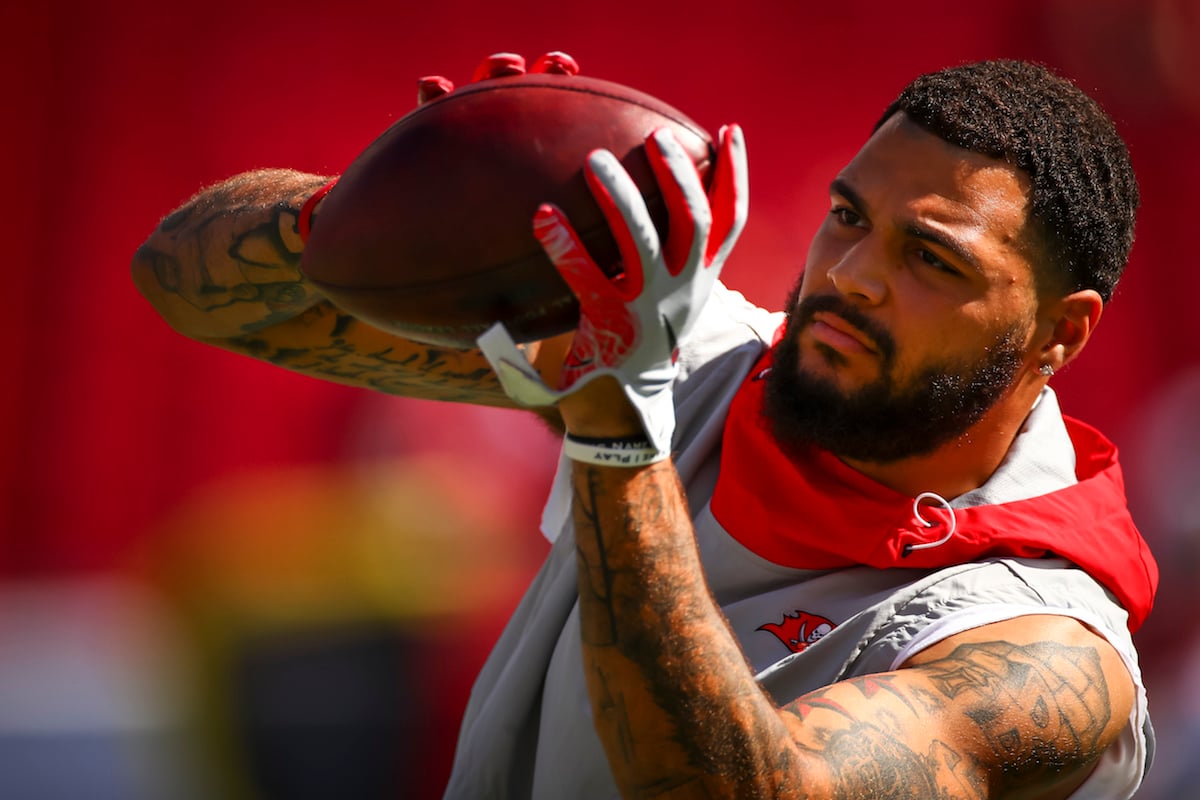 What is Mike Evans best known for?
Evans was born in Galveston, Texas, in 1993. He got involved in athletics when he was in high school, and played multiple sports, including track, football, and basketball.
Although Evans excelled at all three sports, he ultimately decided to pursue a career in football and eventually, he was recruited by Texas A&M University as a wide receiver. From 2011 until 2013, Evans played for Texas A&M University, making waves and expanding on his natural skillset.
RELATED: 10 NFL Newcomers You Need to Know
Related post url: 
In 2014, Evans announced that he would be forgoing his final two seasons of his collegiate eligibility in order to enter the 2014 NFL Draft. He was selected by the Tampa Bay Buccaneers relatively quickly, marking the first time in more than four decades that Texas A&M had two Top 7 draft picks in the same draft.
Ever since, Evans has been one of the star players on the team, being selected to the Pro Bowl three times in the past few years. 
Mike Evans is married to Ashli Evans
RELATED: NFL: 5 Teams No One's Talking About in 2016
Related post url: 
While Mike Evans has been one of the Tampa Bay Buccaneers' star players in the past five years, he has also been notably unproblematic. Evans spends the majority of his time in Florida, but rather than heading out to nightclubs, he prefers to stay at home with his wife, Ashli Evans. Mike and Ashli Evans first met in 2014, when Evans' career was really starting to flourish. They got engaged later that year and tied the knot in 2016, in Houston, Texas.
Over the years, Ashli Evans has been incredibly supportive of her husband's career and is often seen at football games, cheering him on from the sidelines. The baller's wife also has her own interests and runs a successful blog. In a 2018 interview, Mike Evans praised his wife's open nature and giving personality, stating "we're one. Whatever she likes, whatever is making her happy, I'm for it. She has interests in life as well as I do. She's a good person, she loves giving back. She's behind all my efforts to give back. She's the main one helping me."
Does Mike Evans have any children?
RELATED: NFL: 3 NFL Sleeper Teams for Next Season
Related post url: 
The Evans family consists of Mike Evans, Ashli Evans, and their two young daughters, Ariah and Amari. In addition to the two young girls, Mike Evans has a daughter from a previous relationship, named Mackenzie. The proud parents frequently share pictures of their girls on social media, and many times, the whole family attends Evans' football games. With the new restrictions placed on audience size due to COVID-19, it is unlikely that the family will be able to watch Evans in person when he plays in the 2021 Super Bowl — but there's no doubt that they will be cheering him on from home.
Stay tuned to Showbiz Cheat Sheet for all the latest entertainment news!