'The Greatest Showman' May Be Coming to Broadway Says Hugh Jackman
'The Greatest Showman' may see a film sequel and a Broadway reimagining, according to Hugh Jackman.
Amidst talk surrounding a potential sequel to the musical film hit The Greatest Showman, discussions regarding a Broadway reimagining have been occuring behind the scenes as well. And what initially seemed to be no more than a rumor, may soon be a production in the works.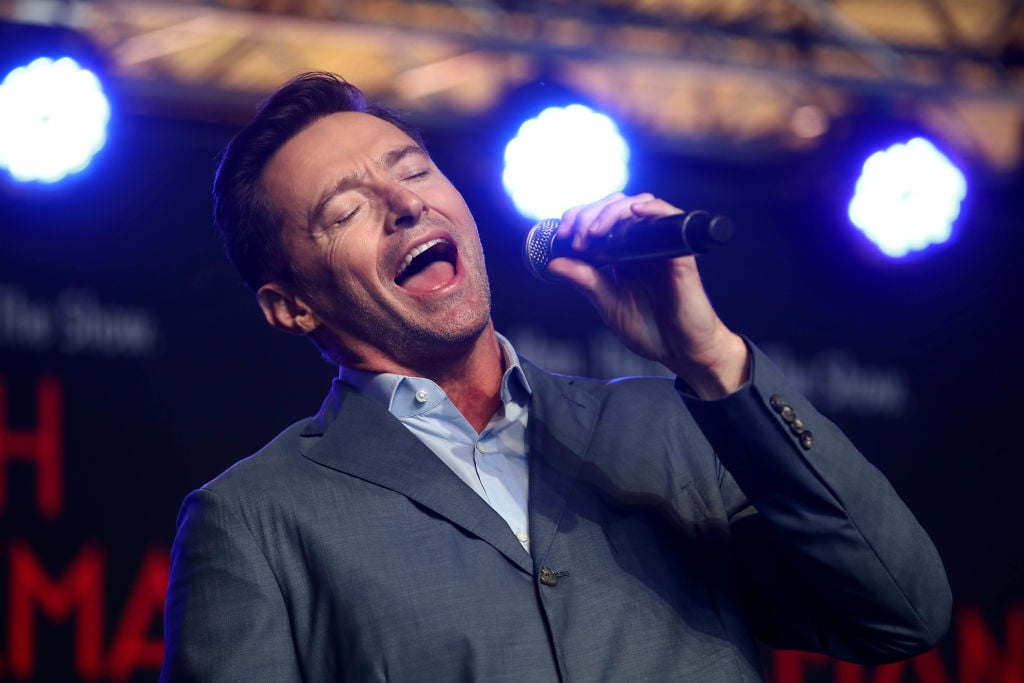 The Greatest Showman, starring Hugh Jackman, Zac Efron, and Zendaya, premiered in 2017, and while opening to blasé reviews from critics, everyday viewers saw this film as an utter triumph. The movie currently holds an impressive 86% audience score on Rotten Tomatoes (compared to a subpar 56% by critics).
While on the red carpet for the 2019 Brit awards, interviewers approached Hugh Jackman with several questions relating to The Greatest Showman. He has been asked to comment about both a film sequel and a Broadway version.
Will 'The Greatest Showman' see a film sequel and a Broadway makeover?
According to BroadwayWorld, Hugh Jackman, when asked about a possible movie sequel stated, "For an actor, I'm a bad liar… I have heard talk about it. But I don't know."

While there's been no definite word regarding a film sequel, talk is a good place to start. Though, for all The Greatest Showman fans out there, a little less conversation and a little more action would be appreciated.
As for a Broadway rendition, Hugh Jackman had a little bit more to say and – based on his comments – it may be time for fans to get their hopes up. When asked about the possibility of seeing The Greatest Showman on a Broadway stage, Jackman stated:

"Interested for sure. When we were putting this together, we workshopped it like we would be a Broadway show. So I've been in rooms several times doing the material, and I know it works. My theatrical bones know that that would work," according to BroadwayWorld.

While Jackman went on to claim that plans are not definite, he stated, "There are a lot of people working on what a live version would be," according to BroadwayWorld.

If several involved in the original project are working on what a live version would require, it may just be safe to assume that a Broadway confirmation isn't far off.
What is 'The Greatest Showman' about?
The Greatest Showman is inspired by the life of P.T. Barnum – the man behind the famous Barnum and Bailey American Traveling Circus. The movie follows the life of the visionary who, starting with nothing, virtually gave birth to show business and created a worldwide sensation.

Hugh Jackman stars in the titular role, and is surrounded by an impressive ensemble cast including Michelle Williams, Zendaya, Zac Efron, and Rebecca Ferguson.

Efron stars as Barnum's young protege Phillip Carlyle, while Zendaya plays the pink-haired trapeze artist who gracefully glides through the air alongside him.
Rebecca Ferguson plays the operatically inclined Jenny Lind. According to The Hollywood Reporter, the real-life singer earned P.T. Barnum nearly $500,000 in 1850.

Most widely recognized for her roles as Ilsa Faust in Mission Impossible: Rogue Nation and Anna in The Girl on the Train, Ferguson recently starred as Morgan Le Fay in The Kid Who Would Be King.

Michelle Williams takes on the role of P.T. Barnum's wife, Charity Barnum, who married P.T. Barnum when she was only 19 years old.

While neither a Broadway show nor a movie sequel has been confirmed, let's hope that all or most of the original cast members reprise their roles in one or both of these could-be productions.