Is 'The Irregulars' Based on a Book?
Netflix's new supernatural mystery series, The Irregulars, follows a group of teen sleuths who find themselves fighting monsters in Victorian London. And while it isn't centered on them, the show also features Sir Arthur Conan Doyle's iconic characters, Sherlock Holmes and Dr. Watson. With this obvious connection to Doyle, some viewers can't help but wonder if The Irregulars is based on a book.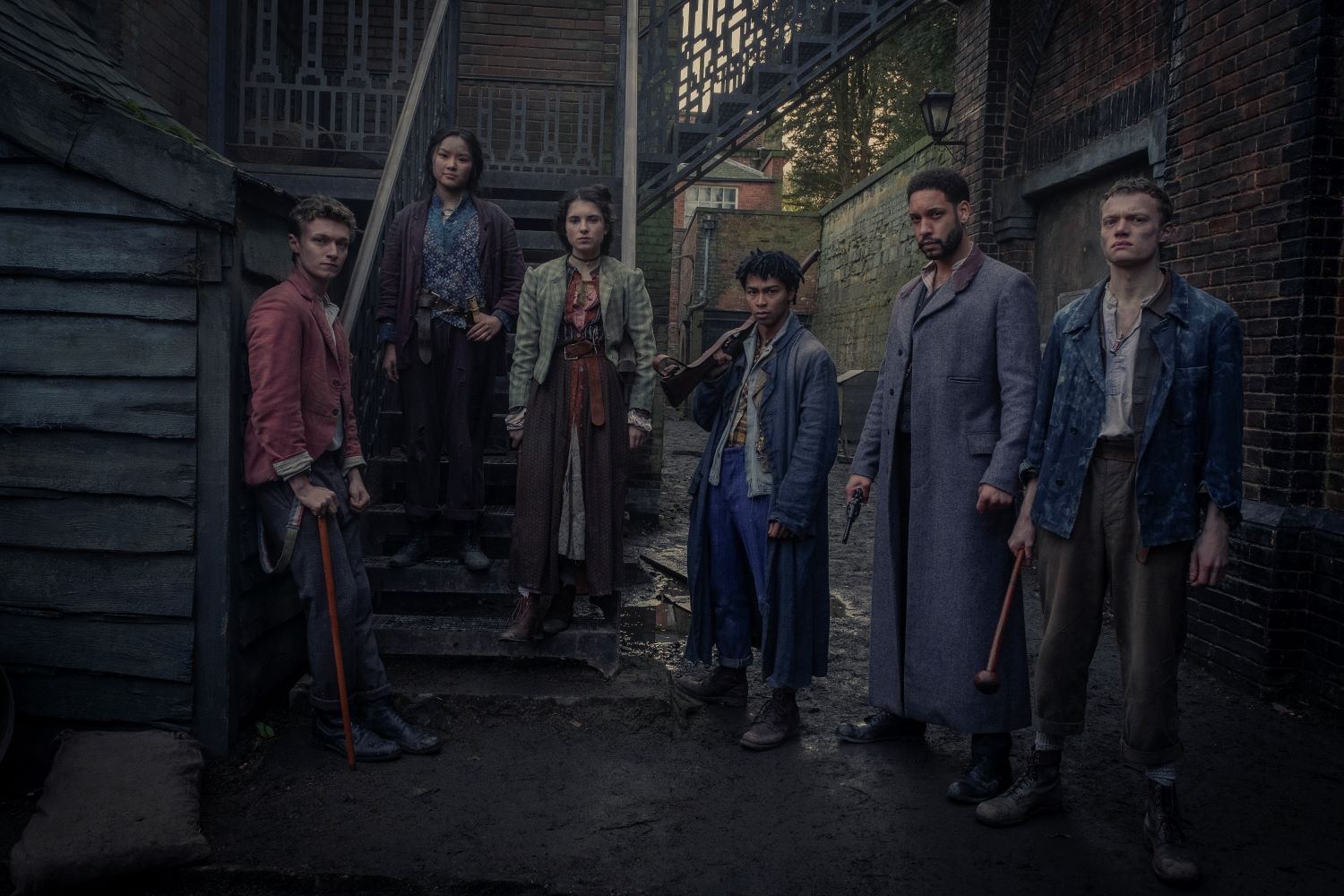 'The Irregulars' is based on characters from Sir Arthur Conan Doyle's books
Netflix's The Irregulars was inspired by a few of Doyle's works, not just one book in particular. The series is based on his recurring characters, the Baker Street Irregulars, a group of street boys Sherlock Holmes hires as investigators. They are led by a boy named Wiggins and get paid for bringing Holmes the information he needs to solve his cases.
The Baker Street Irregulars first appeared in Doyle's 1887 mystery, A Study in Scarlet. They were then featured in The Sign of the Four in 1890. The boys' final appearance came in the author's 1893 collection of short stories, The Adventure of the Crooked Man. 
But the Netflix series follows its own original characters and stories
While Doyle's books inspired The Irregulars, it follows an entirely new storyline and features original characters. The show was created by Oscar-nominated writer Tom Bidwell, who's known for his work on Watership Down. And when talking to the BBC in 2018, Bidwell revealed that The Irregulars had been his passion project for years. 
"I'm currently working on a Netflix Original series called The Irregulars," he said. "Sherlock Holmes had a group of street kids he'd use to help him gather clues so our series is what if Sherlock was a drug addict and a delinquent and the kids solve the whole case whilst he takes credit."
"It's my dream project and my oldest idea (I've been pitching it for ten years) and I couldn't be more thrilled to be working on it with the team I made My Mad Fat Diary with at Drama Republic," Bidwell added. "Netflix are incredibly supportive for our vision for the show and it's allowing us to be very ambitious with the way we're telling our stories.
What is 'The Irregulars' about?
Unlike Doyle's version, The Irregulars follows a group of street teens led by a fierce young lady called Bea (Thaddea Graham). Bea's sister, Jessie (Darci Shaw), is plagued with nightmares, but she soon learns that they are part of something bigger than she ever imagined. 
Bea and her friends, including Billy (Jojo Macari) and Spike (McKell David), need to make ends meet. So when a broodingly mysterious Dr. Watson (Royce Pierreson) offers them money for information on a case, the teens rise to the occasion. 
But as they investigate their first case, the crew discovers that an evil presence is overrunning London. And when they realize that Dr. Watson and his partner, Sherlock Holmes, are keeping dangerous secrets, the teens vow to find out the truth.
Season 1 of The Irregulars is currently streaming on Netflix.