Is the Kennedy Curse Real? New Tragic Deaths Have Fans Convinced
The Kennedy family is widely considered to be an American institution. For many, John F. Kennedy's presidency was one of the shining points in American history, and images of the youthful president and the stunning first lady still dominate the national consciousness.
Sadly, his presidency ended in tragedy. What's more, many members of his family have also suffered unfortunate endings. There have been so many instances of tragedy in the Kennedy family that not long after JFK's death, people began referring to a "Kennedy curse."
Although it is easy to dismiss it initially, some recent deaths have convinced some naysayers that there could be something to the idea of a curse after all.
The Kennedy family has been haunted by untimely deaths
The so-called Kennedy curse actually began well before the murder of John F. Kennedy in 1963. In fact, Joe and Rose Kennedy actually lost four of their children to untimely deaths, including Joseph Patrick Kennedy, Jr. in 1964 and Kick Kennedy in 1948. Both died as the result of plane crashes.
Rose Kennedy is widely considered to be a victim of the family curse as well. She was born with learning disabilities and was lobotomized, therefore being forced to spend the remainder of her life in an institution.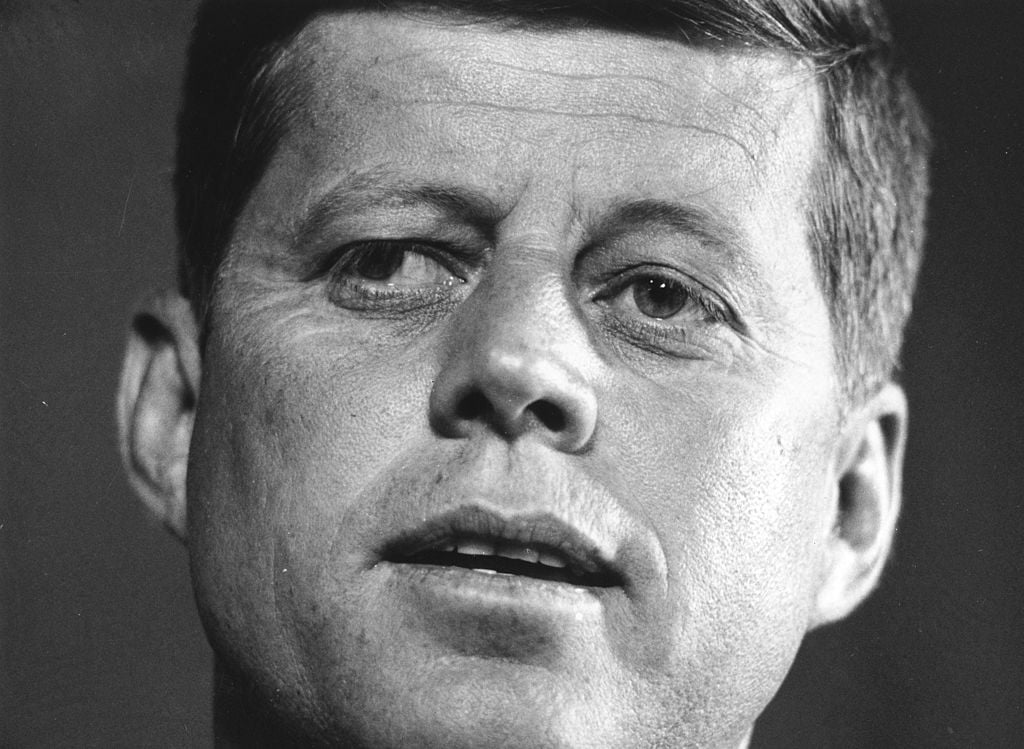 John F. Kennedy was assassinated in 1963, and his brother, Ted Kennedy, was also shot to death in 1968, a mere five years after his brother's demise. Sadly, there was still more tragedy to come.
Several of Robert Kennedy's children lost their lives in unfortunate ways when they were still young. David Kennedy died in 1984 of a drug overdose and Michael Kennedy died in 1997 in a skiing accident. John F. Kennedy Jr., JFK's photogenic and popular son, was killed, along with his wife, in 1999, when the airplane he was flying crashed into the Atlantic Ocean.
The Kennedy family recently suffered a lost
In early April, reports broke that Robert F. Kennedy's granddaughter, Maeve Kennedy Townsend McKean, along with her eight-year-old son, Gideon, had tragically died. According to reports, the Kennedy granddaughter and her young son had gotten into a canoe to pursue a missing ball when the canoe got picked up by rapid waters and was propelled into the open bay. Their canoe was later found capsized, with no sign of either the mother or son and authorities and family members alike presumed the pair dead.
Although the bodies have since been recovered, no foul play was suspected, and both of their deaths have been ruled as accidental. This latest incident in a series of tragedies that span decades has many convinced, now more than ever, that there is a curse at work.
Is there really a Kennedy family curse?
Many experts have weighed in on the supposed Kennedy family curse, and all have come up with their own interpretation of events. While some dismiss the idea of a curse as putting paranormal significance on real-world tragedies, others have pointed to dynamics within the family as a leading cause for some of the problems that they have faced.
One researcher pointed to the family tendency of "recklessness" as something that could have contributed to the deaths of many of the family members, including the accidental deaths of Robert Kennedy's sons.
Although most of the remaining Kennedy family members have slammed the idea of a curse, it has been widely reported that Jaqueline Kennedy Onassis herself believed in the curse, and was haunted by the tragic death of her husband for the rest of her life. No matter the circumstances behind the deaths, it is clear that they are tragedies, and that many people have been personally affected by loss and trauma.