Is The New 'Ghostbusters' Movie Still a Comedy? This Star Has the Answer
It's been a wild ride for Ghostbusters fans. Ivan Reitman's original film became one of 1984's biggest hits and sparked a pop cultural phenomenon. Although its 1989 sequel wasn't quite up to par, it marked — for the longest time — the last gasp of the Ghostbusters film franchise.
Then, director Paul Feig attempted to revive the series with his 2016 reboot, led by Kristen Wiig and Melissa McCarthy. But while that movie certainly has its fans, it wasn't the follow-up many longtime Ghostbusters fans had hoped for.
Now Ivan Reitman's son, Jason Reitman — an esteemed filmmaker in his own right — is returning to the original continuity with Ghostbusters: Afterlife. But will the film retain the sense of humor that made that first Ghostbusters such a classic?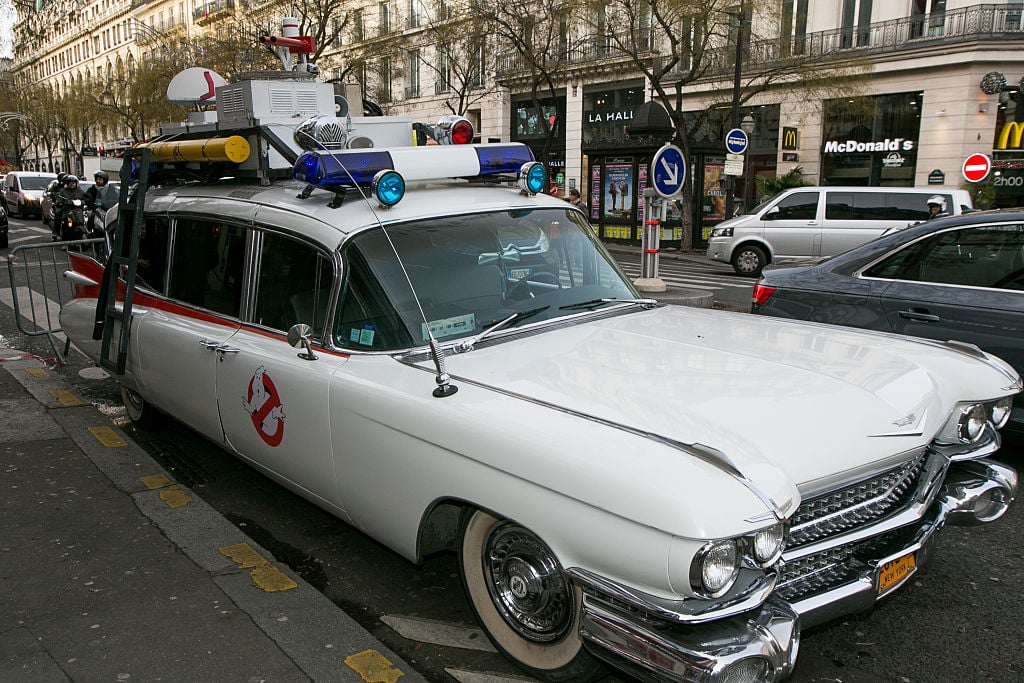 The 'Ghostbusters: Afterlife' trailer
The first trailer for Ghostbusters: Afterlife made the film's setting abundantly clear. Picking up in real time from Ghostbusters 2, the movie acknowledges the massive ghostly presence in New York City during the original team's heyday. But it introduces moviegoers to some new characters.
Ghostbusters: Afterlife centers on a single mother (Carrie Coon) and her two children (Finn Wolfhard and McKenna Grace). After moving to a small town in Oklahoma, the kids discover the truth behind the Ghostbusters. More importantly, they realize their personal connection to the team.
This first bit of footage only gives viewers a glimpse into how Ghostbusters: Afterlife will build on the previous films. Nevertheless, some fans balked at its somewhat more straightforward tone as well as its focus on a new generation of characters.
'Stranger Things' star Finn Wolfhard joins the franchise
Considering Wolfhard's prominence in the 1980s-set Stranger Things, we can understand why longtime Ghostbusters fans might be concerned. Those first two movies were comedies first and foremost. The new movie's trailer positions it as more of a mystery overly reverent to its predecessors than a laugh riot worthy of standing up to them.
Of course, the stars of Ghostbusters: Afterlife knew full well the impact of this franchise. As for Wolfhard himself, he even had the opportunity to step into the driver's seat of the Ecto-1. As he told The Hollywood Reporter, Wolfhard wasn't actually able to drive the Ghostbusters' car. Yet, this fact didn't take away from the experience.
"There were a few sequences where I got to press the brake pedal, but it was mind-blowing just to be in it," Wolfhard said. "They put a Corvette engine inside it so it could be more powerful. … It would just shoot on, and I'd turn it right back off afterward."
The star clears the air on the new movie's tone
In the THR interview, Wolfhard also offers a few tidbits about his character, Trevor.
"[Trevor's] a pretty dumb character," he said. "It's not that he's written dumb. He's just a dumb teenager and totally naive. Everything is way over his head. He's obsessed with cars and girls. So it's really fun to play him."
Even better, the actor clarified the tone of Ghostbusters: Afterlife, assuring fans it's much funnier than it seems.
"The trailer only showed some of it, but it's a Ghostbusters movie so it's a really funny film," Wolfhard said. "Every scene has comedy in it. I'm excited for people to see more of the humor in the movie."
That's no doubt a relief for fans who feared Ghostbusters: Afterlife was missing that comedic spark. We already know most of the original films' cast is back reprising their roles. So it stands to reason this film would follow suit with the laugh-heavy approach of the past.
As for the trailer's lack of laughs, it has been more than 30 years since we've revisited this story. Naturally, the marketing campaign — much like other "legacyquels" such as Star Wars: The Force Awakens and Creed — is tapping into the nostalgia. With any luck, Reitman can recapture what his father brought to those earlier Ghostbusters films.
Ghostbusters: Afterlife hits theaters on July 10, 2020.