'The Queen's Gambit': How Real Chess Players Inspired Beth Harmon's Character
The Queen's Gambit tells the captivating story of a brilliant young woman who becomes a master chess champion despite her tragic personal circumstances. The Netflix series certainly feels like a biopic, and that might be because it was inspired by real chess players.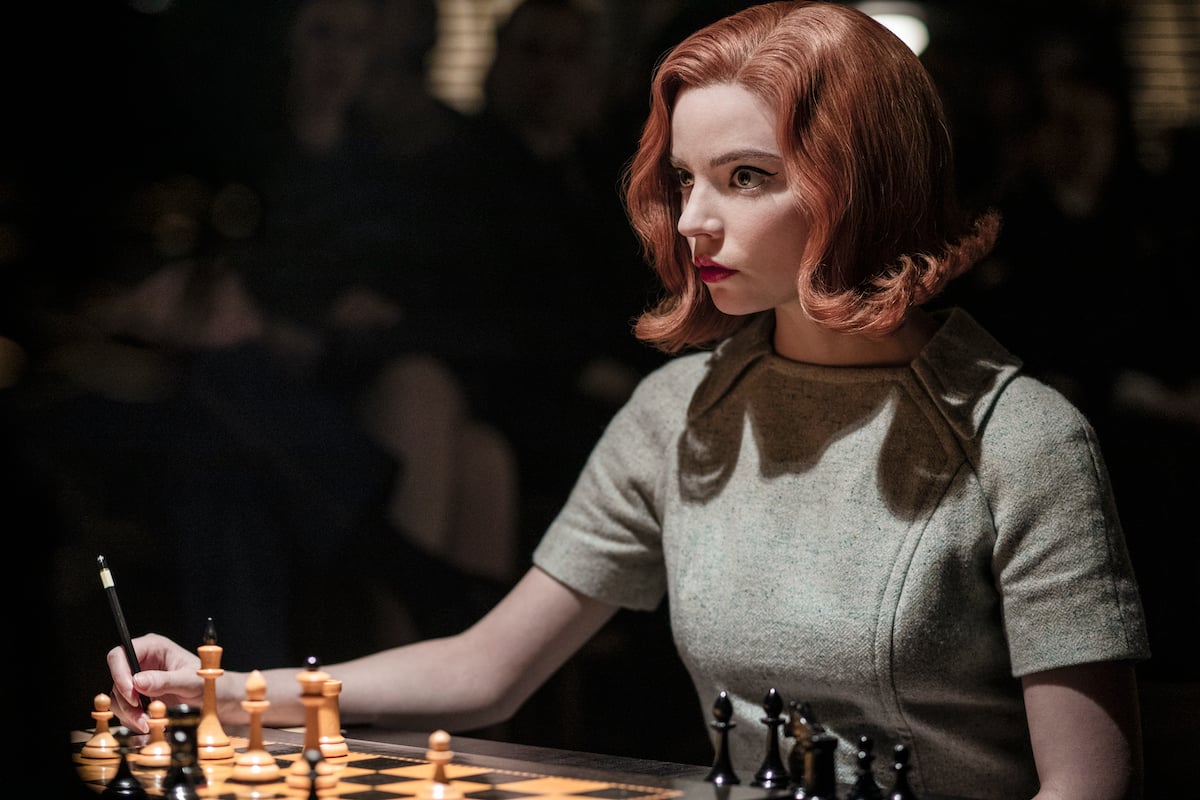 'The Queen's Gambit' is based on a book
Netflix's The Queen's Gambit is an adaptation of Walter Tevis' 1983 novel of the same name. It tells the fictional story of Beth Harmon, an orphaned chess prodigy who aspires to become the world's greatest chess player while dealing with addiction.   
In a 1983 interview with Don Swaim, Tevis revealed that he played chess as a child and used his experiences to frame Beth's journey.  And after observing masterful chess players, he was inspired to see their personalities developed as a female character. 
"I have mixed feelings about chess players," Tevis said. "Sometimes I think they're the dullest people in the world who play a game that convinces them they're clever because it requires a certain amount of cerebration on a fairly high level. Other times I think they're the most wonderful people in the world — But when I wrote my novel, I tried to take what I thought was the best thing about chess players, a certain kind of committed braininess. A kind of high speed and aggressive intelligence, and I try to present that in the body of a young girl."
The Netflix series was adapted into a screenplay by showrunner Scott Frank
In an interview with EW, The Queen's Gambit creator/director Scott Frank revealed that he's been fascinated with bringing Tevis' book to life for years. And he credited the author with  
"The very first script I ever wrote was Little Man Tate, and originally I wanted it to be about the cost of genius, and I didn't quite get there with it," shared Frank. "I was too young, and I didn't quite understand what I was writing about. And when I read [The Queen's Gambit] I thought, 'This is a much better way to tell that story.' This notion that she's both the protagonist and antagonist in her story, I thought, was really, really interesting, and chess was actually the perfect vehicle to tell this, [with] a chess genius."
Frank initially planned to adapt the novel into a movie. But over time, he realized its details and depth were more suited for a series. 
 "[If] it's a movie, you're going to lose a lot of what makes the book wonderful," he explained. "And so, I pitched it to Netflix, thinking they'd never want to do a book about a little girl playing chess, and they immediately, of course, said yes."
'The Queen's Gambit' is a limited series
Because it is based on Tevis' novel and tells his complete story, The Queen's Gambit has been released as a limited miniseries. The show hit Netflix on Oct. 23, and is currently streaming in its entirety with a seven-episode season.