Is There an 'Ozark' Spin-Off in the Works? 'There's Some Interest There'
Netflix boasts a wealth of exciting original content but few shows have become more popular than Ozark. The crime drama series debuted on Netflix in 2017, and over the years, it has become one of the streaming platform's hottest shows.
With the recent premiere of the fourth and final season, fans are debating everything that has happened over the course of the show's history—and looking ahead, wondering if any spinoff shows might eventually come down the pipe. There might be some good news for those fans, with Ozark showrunner Chris Mundy recently opening up about the possibility of a brand-new spinoff show. 
What is 'Ozark' about?
Ozark tells the story of Marty and Wendy Byrde, a couple who move from Chicago to the Lake of Ozarks to set up a money-laundering operation. Marty and Wendy soon realize that Missouri offers them anything but a peaceful existence, as they continuously run afoul of local criminals, shady characters, and a plethora of other roadblocks on their path to affluence.
Starring Jason Bateman, Laura Linney, Julia Garner, and Sofia Hublitz, Ozark features a star-studded cast of talented actors. In particular, Bateman and Garner have been continuously recognized for their work in the series, with Bateman winning a Screen Actors Guild Award in 2019 for his work as Marty Byrde. The show has also helped Garner rise to stardom landing high-profile roles in other productions, including the recent miniseries Inventing Anna.
Will there be an 'Ozark' spinoff?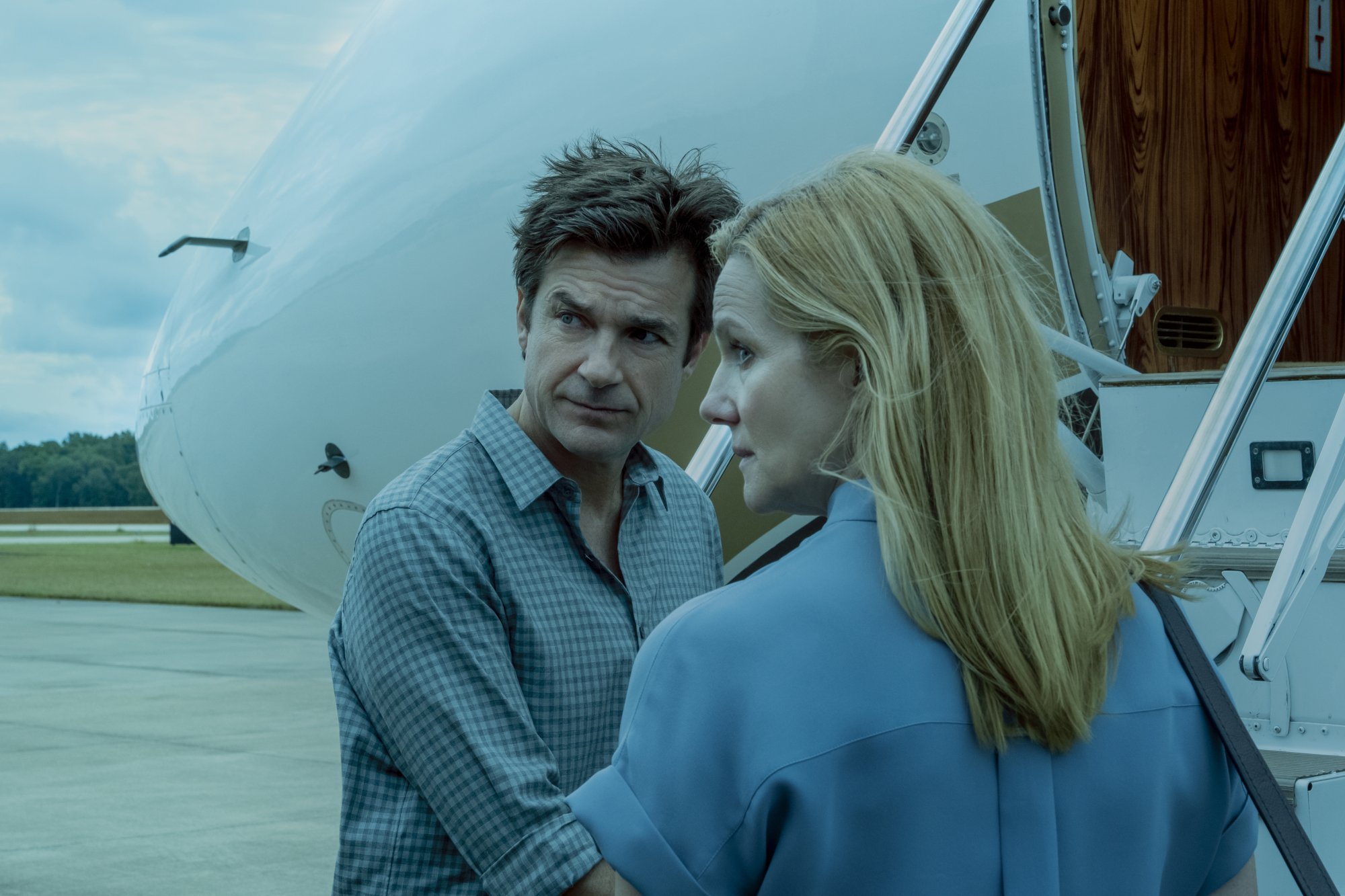 Following critical acclaim, the second season of Ozark dropped on Netflix in July 2018, and the third arrived in March 2020—providing viewers with a lot of entertainment during the early days of the COVID-19 pandemic. After a lot of speculation and a lengthy wait, the fourth and final season of the hit show dropped in two parts, with the first premiered on Netflix in January 2022 and the second in late April 2022.
Now that the series finale of Ozark has aired, many fans are clamoring for more. Fortunately, showrunner Chris Mundy is open to the possibility. Recently, he opened up to TV Line about the discussions regarding an Ozark spinoff, admitting "It's definitely something that people have talked about a bunch. There's nothing definitive. We're lucky that people seem to really like the show so there's obviously going to be some interest there."
What happened in the series finale of 'Ozark'?
In his interview, Mundy addressed the long-held fan speculation that there would be a spinoff series based on Julia Garner's character, Ruth. "There are still ways to stay inside the show and revisit things," Mundy said. "I'm sure people probably would've been happier if Ruth was out there." Of course, Mundy's words might come as a shock to those fans who haven't yet seen the series finale of Ozark, which featured Ruth meeting a devastating end.
While the series end of Ozark might seem like it features too much finality to really carry on with a new story, Mundy told TV Line that it was by design. "It was really important for me to end this show," he says of the mothership. "This is the work we did, we did our best and we hope people like it. And then anything that spins off from it would be its own distinct thing, even though it's in our universe." It seems as though fans might have reason to hope for more Ozark, even if it might look a bit different from the acclaimed show.
RELATED: 'Ozark': Wyatt Actor Reacts to That Shocking Moment in Season 4 Episode 7