Is This the Real Reason Charlie Hunnam Has Yet to Marry Morgana McNelis?
Charlie Hunnam has been with his girlfriend, Morgana McNelis, for over 14 years, but the couple still hasn't tied the knot. The Sons of Anarchy star cast doubt on his desire to get married while promoting The Gentlemen, leaving fans wondering why he and McNelis have not taken their relationship to the next level. Here's a look at the real reason Hunnam has not married McNelis.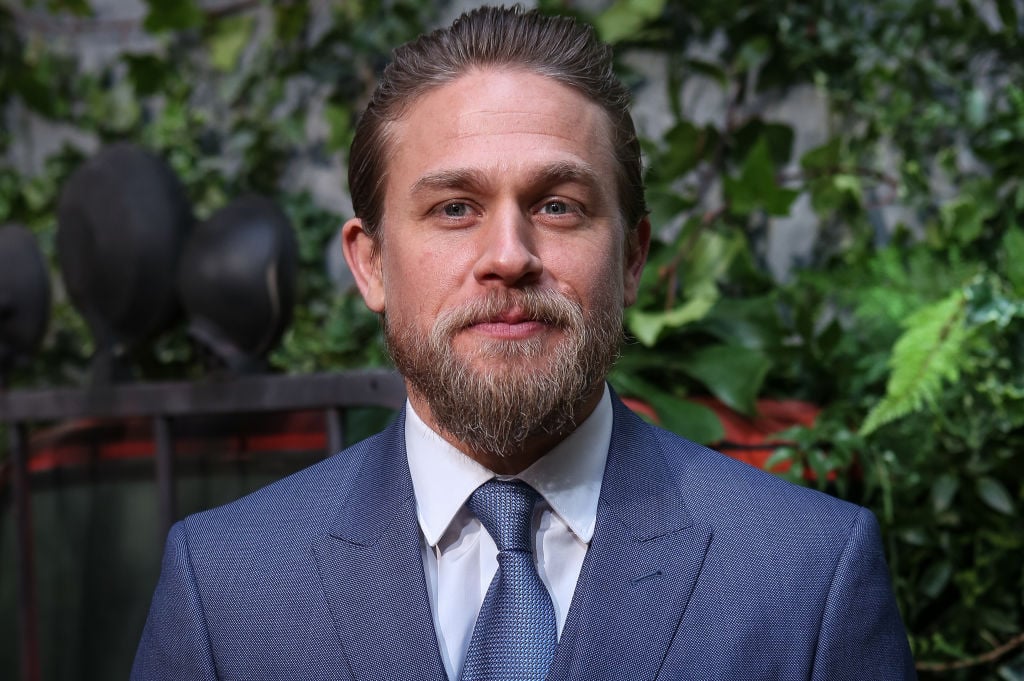 Charlie Hunnam opens up about his first marriage
When Hunnam was 18 years old he fell in love with Katherine Towne after meeting the actress at an audition for Dawson's Creek. The pair dated for only a few weeks before going to Las Vegas to get married.
In an interview on the red carpet at CinemaCon in Las Vegas, Hunnam opened up about his first marriage. Hunnam admitted that they rushed into the union and later said that it was "three terrible years" of his life.
"Three terrible, painful, expensive years," he noted.
Hunnam joked that he did get the cats in the divorce, something he considers a "small victory."
Fortunately for Hunnam, his next serious relationship has stood the test of time. A few years after his divorce from Towne, Hunnam started a romance with McNelis, who is a jewelry designer in Los Angeles.
The actor has been with McNelis for nearly 15 years now, though the pair usually keep their romance pretty low-key. While Hunnam and McNelis are still madly in love with each other, Hunnam recently revealed that he has no intention to exchange vows a second time.
Hunnam dishes on getting married again
Hunnam did a slew of interviews to promote his latest blockbuster, The Gentlemen, which also stars the likes of Matthew McConaughey, Colin Farrell, and Hugh Grant. The film was also his second collaboration with director Guy Ritchie, with whom he worked on King Arthur: Legend of the Sword.
During one of the promotional talks, Hunnam was asked about his thoughts on getting married a second time. According to Too Fab, the actor admitted that he is "sort of indifferent" towards the idea of marriage before saying that McNelis "does not say the same."
"She's very eager to get married. Yeah, so, I'll do it because it's important to her, but I don't have any great romantic feelings towards it," Hunnam shared.
Following the comments, Grant hilariously told Hunnam that he probably shouldn't "go with that line" when he proposes to McNelis. But even if Hunnam was being only half-serious, it is clear that his past experience tying the knot is still affecting him to this day.
Perhaps the real reason why Hunnam is reluctant to exchange vows is because his first marriage ended so horribly. We cannot say for sure this is the reason, but Hunnam was quick to backtrack on his statement about marriage.
Charlie Hunnam's comments did not go over well with Morgana McNelis
After receiving a bit of backlash from fans (and McNelis), Hunnam admitted that his comments about marriage were "stupid." After arriving at LAX at the beginning of the year, the actor revealed that he spoke out of line and that the entire interview was more "bantering" with the guys than anything else.
"Sometimes the tone of an interview… you know, that interview was just like a lot of banter, and Hugh was sort of bantering in a very superficial — not disingenuous — but not really speaking his personal truth — we're all just bantering," Hunnam shared.
The actor added that his comments on marriage do not mirror his "true thoughts at all." He also revealed that McNelis was not happy about what he said and that her feelings were hurt.
"I have to say that really hurt my girlfriend's feelings," he stated. "I really regretted saying that, cause I actually didn't mean it at all. it was just, frankly, some stupid shit I said in the heat of the moment."
Hunnam went on to assure fans that he is a very romantic person. After being with McNelis for 14 years, he views their relationship as a marriage in a lot of respects. He then clarified that he appreciates the commitment of marriage but doesn't think much of the "official government sanctioning of it."
Unfortunately, Hunnam did not say if he and McNelis are any closer to tying the knot, leaving fans to continue to speculate on when they might take things to the next level.