Is Tom Hanks' New Movie on Netflix? How to Watch 'News of the World' at Home
Tom Hanks' latest movie can be streamed right now, but is it on Netflix?
Tom Hanks' latest film, News of the World, initially debuted exclusively in theaters on Christmas Day. Directed by Bourne series veteran, Paul Greengrass, the thoughtful western had to change up its release plan due to the COVID-19 pandemic.
With Hanks set to host a primetime special for Inauguration Day, many viewers might be curious how they can check out Hanks' latest film without risking a trip to the theater. While the film isn't on Netflix in the U.S., the answer is still fairly straightforward.
Tom Hanks' 'News of the World' is available through PVOD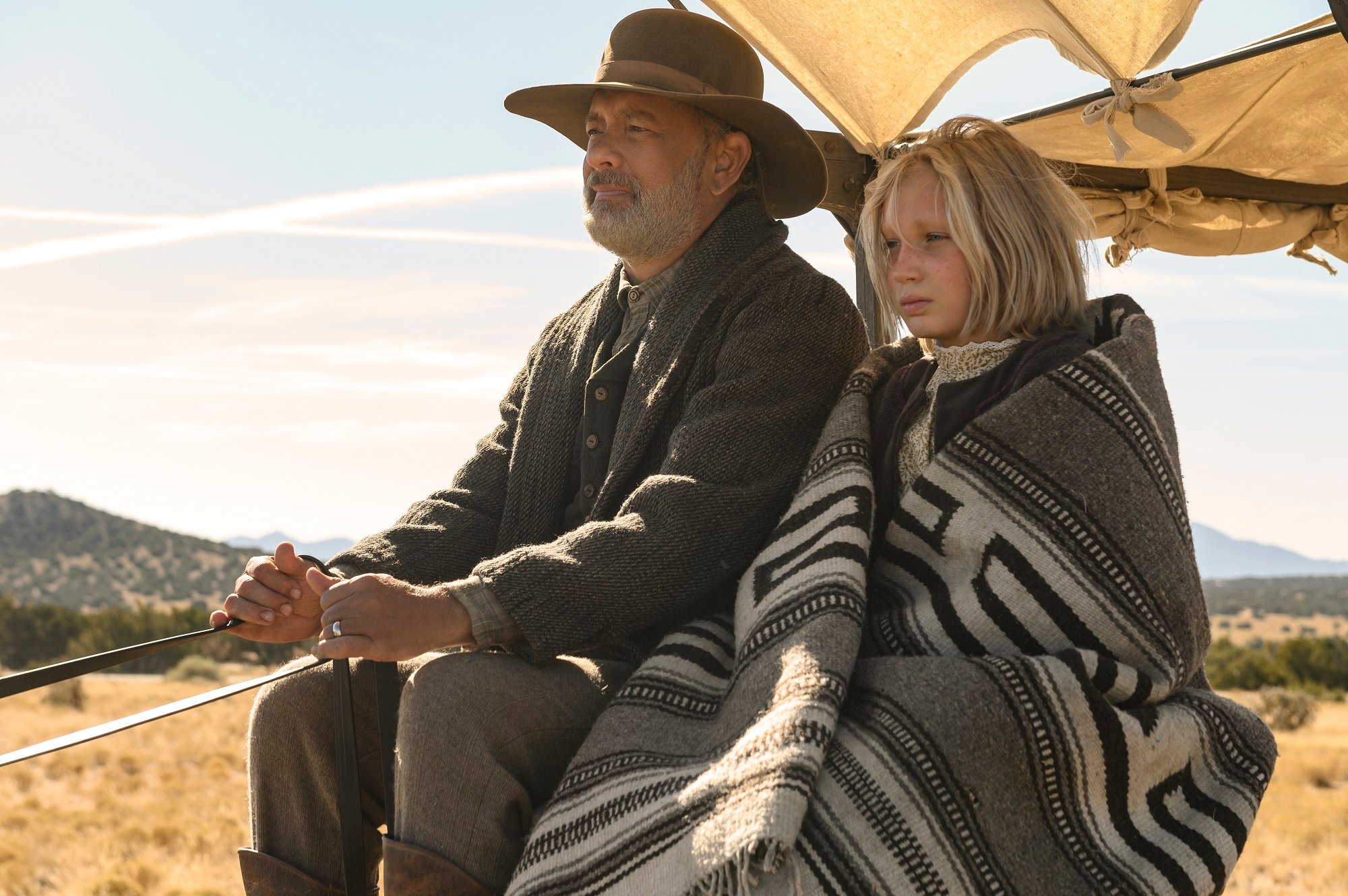 News of the World is based on a 2016 novel of the same name by Paulette Giles. It follows Hanks as former Confederate captain Jefferson Kyle Kidd, who travels from town to town on the American frontier reading aloud newspapers. The plot sees Kidd tasked with rescuing a young girl and returning her to her family.
In the U.S., the film fell under Universal Pictures' new plan to release titles on digital platforms at least two weeks after their theatrical bows. It can be rented for the premium price of $19.99 on most major platforms, like Apple TV, Google Play, Vudu, and more. The complete list of digital retailers can be found here.
For that price, viewers get 30 days to start watching. Once you start watching it, you get 48 hours to finish it or watch it again. The film should drop down to the usual $4.99-5.99 rental price in late March, around the same time that it will likely hit Blu-ray and DVD.
A similar release strategy has been employed by Universal's other recent titles, as well as those of its sister company, Focus Features. These include films like Promising Young Woman, The Croods: A New Age, Freaky, Come Play, and Let Him Go.
If you live outside the U.S., however, watching Hanks' latest film is a lot simpler. Universal sold the international distribution rights for the film to Netflix, so international subscribers don't have to pay extra for it. This is not uncommon for studio films these days, especially in the wake of the COVID-19 pandemic.
Back in the U.S., the film won't hit a streaming service for a few months. As a Universal release, it will most likely hit Peacock first before eventually appearing on HBO Max as well.
The film received strong reviews
News of the World received a warm reception from critics upon its release and may end up netting a few Oscar nominations in March. On Rotten Tomatoes, Hanks' film has an 87% positive rating.
Critics have also noted that the film marks a move to a more traditional cinematic style for Greengrass. After reinvigorating the Bourne series with entries The Bourne Supremacy and The Bourne Ultimatum, Greengrass carried the gritty, shaky-cam style forward into other works, like United 93 and Green Zone. In 2013, the director first worked with Hanks on the Oscar-nominated hit, Captain Phillips.