Is Tom Hanks Really As Nice As Everyone Says?
There are a few movie stars who occupy a rare space, both in Hollywood and in pop culture. Tom Hanks is one of those stars who has transcended the decades and become an icon — as respected by ordinary people around the world as he is by film critics and high-profile directors.
Hanks is well-known for his roster of popular films, such as Forrest Gump, Sleepless in Seattle, You've Got Mail, Saving Private Ryan, and the Toy Story series. He has also earned a reputation as the nicest guy in Hollywood, and fan's stories of their encounters with the star have become legendary.
Tom Hanks makes friends with everyone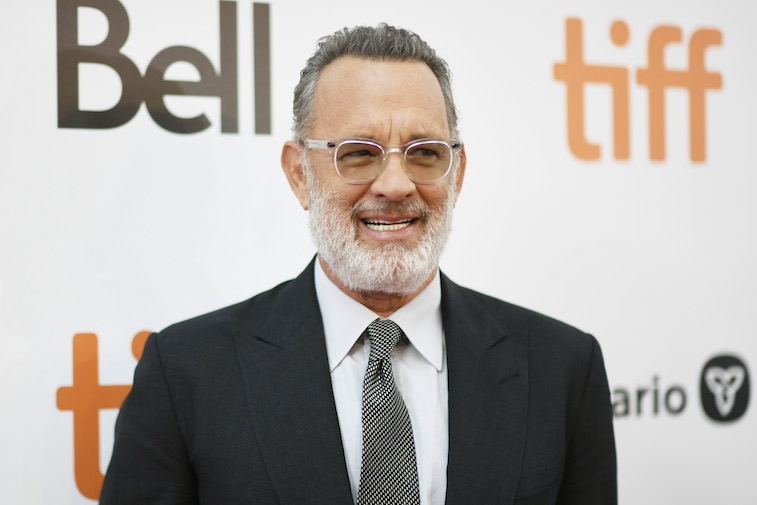 Tom Hanks has been a major star for over three decades, but even though he's a massive movie star, he hasn't forgotten his humble roots. Hanks consistently reveals that he loves to connect with people, whether fans he meets on the street or waiters in restaurants.
A few years ago, in 2013, Tom Hanks was appearing on Broadway in the play "Lucky Guy" when he met a very special fan backstage. The superfan, named Sarah Moretti, presented Hanks with a giant scrapbook that she had made, the pages filled with clippings and stories featuring Hanks.
Hanks not only took the time to have a genuine conversation with Moretti, but he seemed overjoyed as he flipped through the pages of the scrapbook. There's no doubt that he made her year.
Around a year later, Tom Hanks happened to hop in a cab driven by one of his fans. Hanks dubbed the cab driver "Mr. Ferrari" and took a photo with him when he reached his destination.
That wasn't the end of the story for the lucky cab driver — a few weeks later, he received a pair of tickets to Hanks' Broadway show. Hanks even hung out with the driver backstage, creating a story that the driver would likely never forget.
Tom Hanks sends gifts to fans
Many movie stars send their fans autographed photos or some other small memorabilia. Tom Hanks took it up a notch, when, in late 2016, he sent a fan a beautiful typewriter from his personal collection.
It all started when the fan, named Denise Esposito, met Hanks at a film festival and presented him with a notebook filled with drawings that she had done. Hanks was so moved by her artwork that he asked to meet her and sent her a typewriter, along with a note telling her to "make more art!"
Tom Hanks answers fan mail
Tom Hanks is unique among circles in Hollywood in that he actually responds to fan mail himself – without always relegating responses to an assistant. The internet is full of stories of special letters that fans have received, often typed on one of Hanks' famous typewriters. He has even been known to attach selfies to the letters.
In fact, encounters with Tom Hanks have become the stuff of urban legend, with many social media users chiming in online with their own Hanks stories. Some posters have stated that Hanks is one of the most "genuine and kind" people around, with some claiming that he goes out of his way to be accommodating to fans and the people that he works with.
One particularly adorable story was told by a fan who attended an autograph signing that Hanks held in support of one of the Toy Story movies.
Fans in the autograph line were told that only the promotional book would be signed, however, whenever children came up to meet Hanks, he dismissed protocol for them and signed whatever they happened to have with them – including baby shoes. It's all in a day's work for the nicest man in Hollywood!