Is Tom Holland Dating Zendaya? The 'Spider-Man: No Way Home' Stars Gave Fans a Reason to Think So
Is Tom Holland dating Spider-Man: No Way Home co-star Zendaya? That's a question Marvel fans have been asking for years. The pair certainly has chemistry onscreen, and their performances as Peter Parker and Mary Jane seem to have people rooting for a relationship.
Add in the fact that they're clearly fond of one another outside of work, and the whole situation is a recipe for dating rumors. However, the two never confirmed anything beyond friendship going on between them. That may change, as the Spider-Man stars have given people a pretty compelling reason to believe they're romantically involved.
Press caught the 'Spider-Man: No Way Home' stars kissing ahead of 4th of July weekend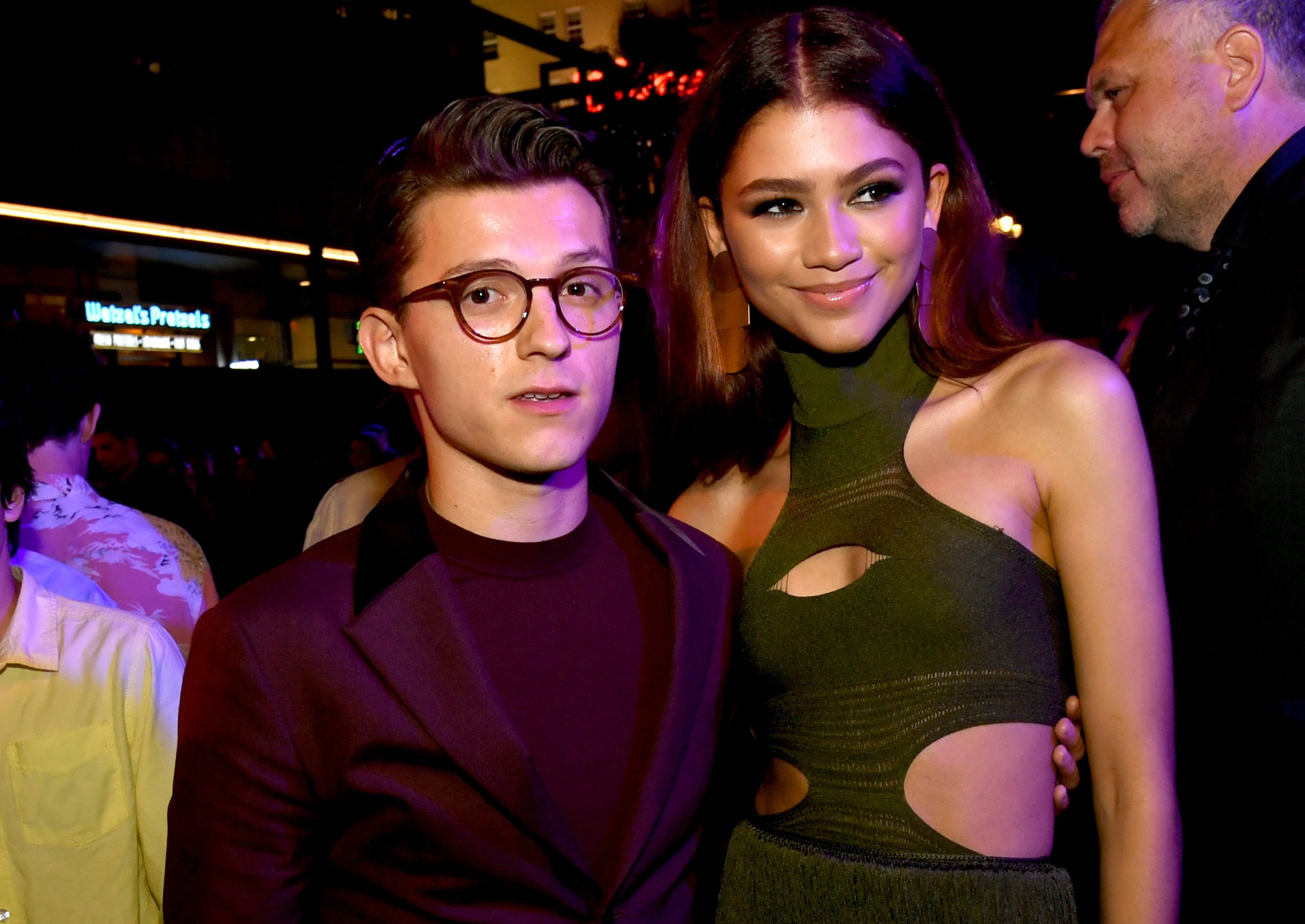 RELATED: 'Spider-Man: Far From Home' Stars Tom Holland And Zendaya Had One Of The Most Epic 'Lip Sync Battles' Ever
The internet exploded when Page Six published photos of Holland and Zendaya sharing a kiss inside of a car ahead of the Fourth of July weekend. The two were seen out together beforehand, with one picture even featuring Zendaya's mom. If the two are together, it seems they're already chummy with each other's families.
Of course, it's possible the pair was messing with the paparazzi when the photo was taken. However, the years of rumors and evidence to the contrary may suggest otherwise.
Tom Holland and Zendaya previously ignored dating rumors
RELATED: Zendaya Just Shared Her Biggest Concern for Tom Holland in 'Spider-Man'
The photos shared by Page Six may come as a shock to some fans, especially after the Spider-Man: No Way Home stars have spent so much time ignoring rumors about romantic involvement.
PEOPLE reported back in 2017 that a source revealed the stars were dating one another. However, Zendaya appeared to deny the sentiment not long after, tweeting, "Wait wait…my favorite is when it says we go on vacations together HA! I haven't been on a vacation in years!"
With several laughing emojis placed after her words, the sarcasm cut through clearly. Meanwhile, Holland continued to refer to Zendaya as a "friend" in interviews, though he did tell British GQ that he was wary of having his dating life in the spotlight.
"It's very nerve-racking. It means that if you are dating someone, you have to be really conscious of their feelings, because if something does happen between the two of you, it's not just happening between the two of you, it's happening in front of the entire world," the actor explained.
These two aren't the only 'Spider-Man' stars to become a couple IRL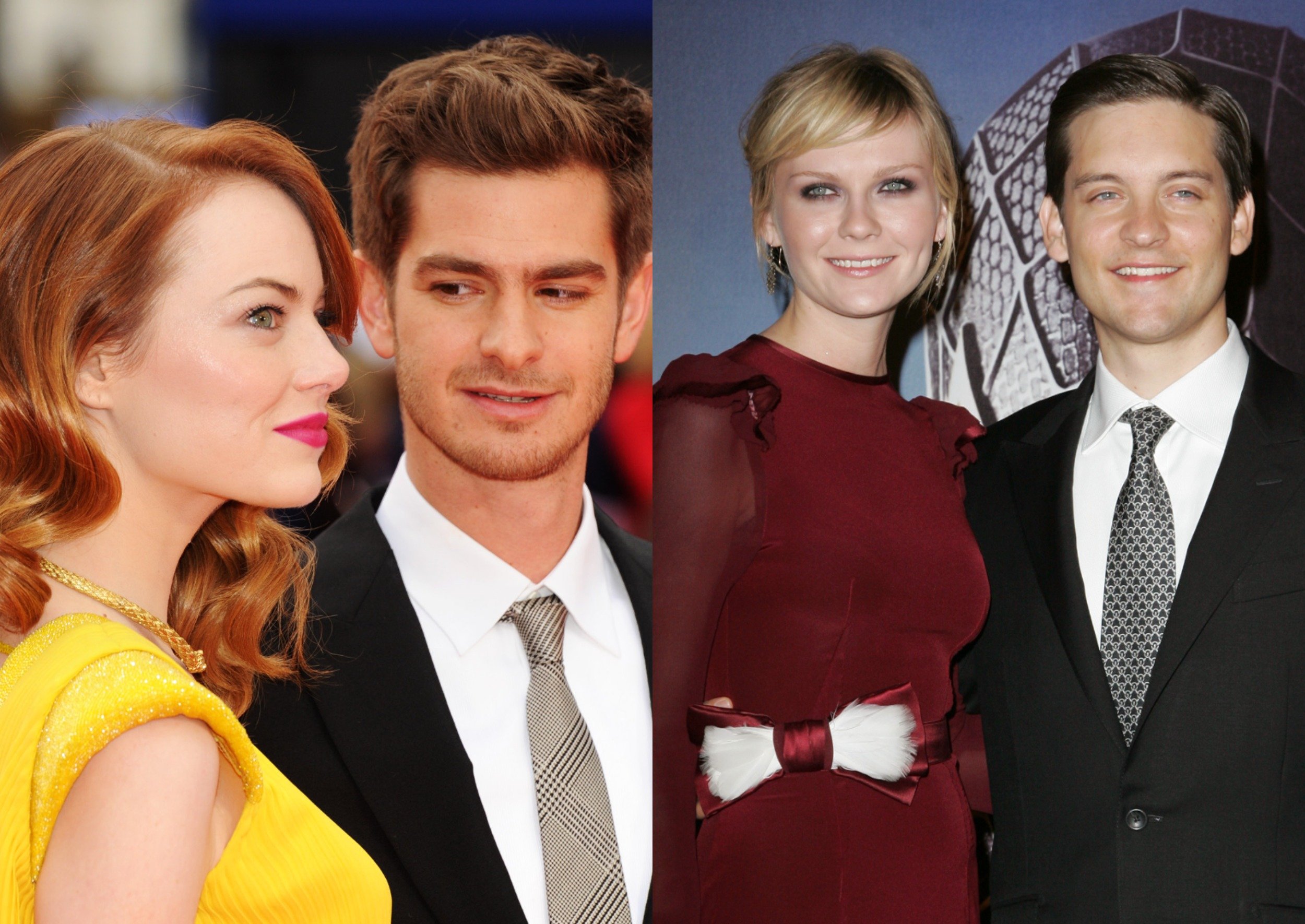 RELATED: Why Zendaya Was Worried About Being So Much Taller Than Tom Holland in 'Spider-Man'
Although Holland and Zendaya have yet to come out and confirm that they're a couple, they wouldn't be the first Spider-Man co-stars to wind up romantically entangled. In fact, it's becoming a tradition for the superhero films. Not only did Tobey Maguire and Kirsten Dunst date briefly when they played Peter Parker and Mary Jane, but Andrew Garfield and Emma Stone also became a couple while working on The Amazing Spider-Man films.
It's too soon to say if Holland and Zendaya will follow in their footsteps. There is one thing fans can count on, however: more of the romance brewing between their Spider-Man characters. They'll be back on screen as Peter and MJ when Spider-Man: No Way Home arrives on Dec. 17, 2021 — and while the jury's still out on the actors who portray them, those two are definitely a thing.