Is 'Top Chef' Real? Padma Lakshmi Reveals the Part of the Show That Is Scripted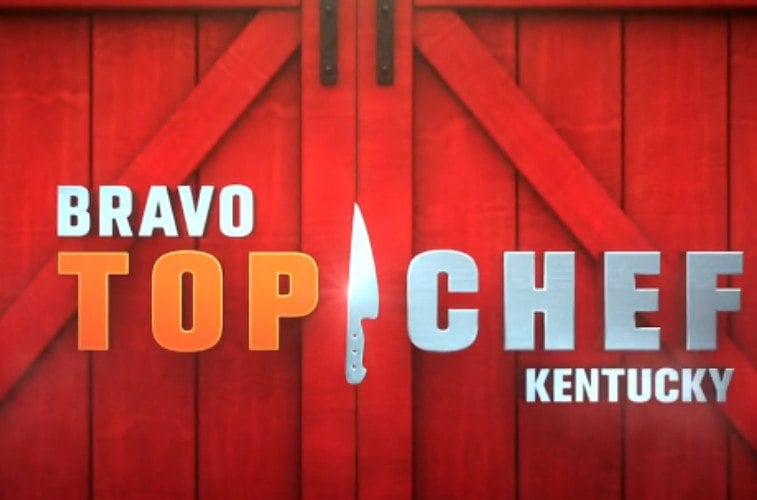 Every season chefs from all over compete to become the next Top Chef. There are many hard challenges and a lot of drama between the contestants. So fans have probably wondered if anything is scripted on the show. Well, that question has been answered and more by the host and judges of the show.
Padma Lakshmi, Tom Colicchio, Gail Simmons, Graham Elliot were at PaleyFest on Oct. 18 to talk about the upcoming season of Top Chef. They were also joined by Season 4 winner, Stephanie Izard, and Season 15 winner Joe Flamm. Here is what they revealed about the show.
Padma Lakshmi said the only thing scripted on Top Chef is when she explains the challenges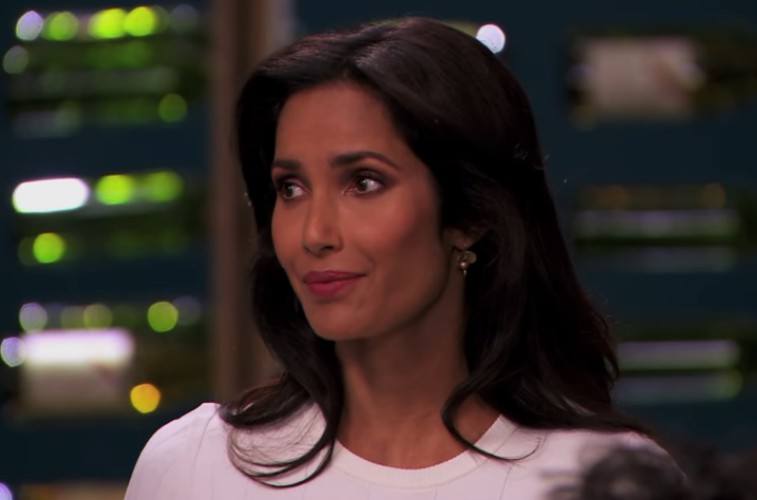 During the Q&A of the event, a fan asked if anything in Top Chef is scripted. Lakshmi answered that the scenes where she is explaining the challenges are the only ones that are scripted because "it is a specific thing."
Padma Lakshmi also revealed that those scenes usually are longer than what viewers see so contestants can ask questions and fully understand what they are expected to do. Tom Colicchio added that when contestants say they didn't know something about the challenge that's how he knows "they're full of sh*t."
The cast was open about certain things being unnatural on Top Chef to create drama. For example, ingredients, refrigerators, and more are far apart in the kitchen on purpose. There needs to be room for the crew of the show, but also it makes it harder for the chefs and they dramatically run around for things they need.
Tom Collichio said a contestant cried seeing John Calipari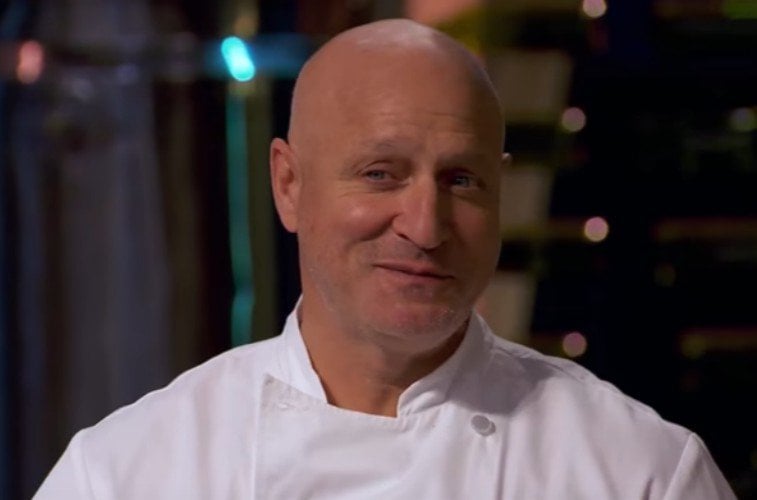 Season 16 of Top Chef will take place in Kentucky so the show brings the location into the season in many ways. "We're in Rupp Arena with 5,000 people screaming with coach [John] Calipari," Tom Colicchio told The Cheat Sheet. "That's a big deal if you're into college basketball. And one of the contestants was sobbing because she's a Kentucky basketball fan."
Graham Elliot also talked about what a great location Kentucky was for the season. "It's kind of middle America, but you got a mix of country and urban and bourbon," Elliot told The Cheat Sheet. "All that culture is coming together in the food and I love it. I think it's really going to be something beautiful for people to see.
Colicchio said having 3 restaurants in restaurant wars threw people off
There is also going to be a bit of a curveball this season with restaurant wars. "Crazy! It was insane!" Colicchio said about the twist to the challenge. "It was really great because it really threw off the contestants." He added, "It was a lot of food to eat."
Graham Elliot also talked about the challenge saying "it's interesting because any time that we get to force ourselves to be in a new situation it makes it that much more fun."
Top Chef premieres Dec. 6. at 9 p.m. ET on Bravo.
Read more: The Most Successful 'Top Chef' Contestants Ever
Check out The Cheat Sheet on Facebook!