Is 'Upload' Star Robbie Amell Married?
Robbie Amell currently stars as Nathan Brown in the sci-fi and (slightly) futuristic Amazon original Upload. The show takes place in a world that extends from our present reality — with technological advancements that seem extraordinary but attainable. And, there's one major twist: your consciousness can be uploaded to a computerized "heaven" — of which there are many to choose from (depending on your income)— when you are on the verge of death. In short, not many people "fully" die anymore.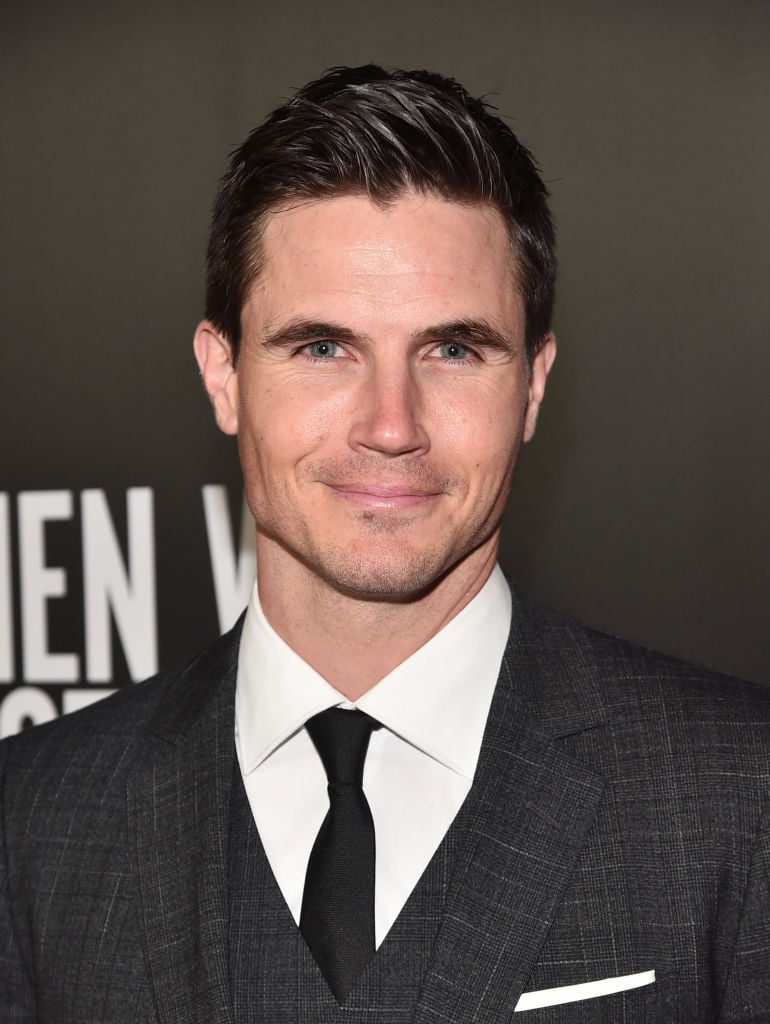 Upload is not Robbie Amell's first major show, as he previously starred in The Tomorrow People and The Flash. You may also recognize him from The Duff. And though he may be quite the looker and boast a great deal of talent, he is taken. So, if you were hoping to find out he was an eligible bachelor, sorry to disappoint. The 32-year-old actor is married to Italia Ricci, and the two tied the knot in 2016. However, who is his wife, and what do we know about their relationship?
Who is Robbie Amell's wife, Italia Ricci? 
Stephanie Italia Ricci is a Canadian-American actress, who was born in 1986, making her one year older than the love of her life. She is best known for starring as White House Chief of Staff and Special Advisor Emily Rhodes in Designated Survivor. And though this role remains her claim to fame, she has appeared in a handful of other recognizable titles. 
Stephanie Italia Ricci has also starred in Chasing Life, Supergirl, Rome in Love, Love in Winterland, and more. Both Ricci and Amell are still climbing the ladder in Hollywood, yet have already accomplished a great deal, claiming the rights to diverse portfolios for their age. However, Amell does tend to play the guy who often has to take off his shirt for a role. 
Inside Robbie Amell and Italia Ricci's relationship 
Robbie Amell and Italia Ricci have known each other for quite some time, and they dated for several years before tying the knot. They both had a role in 2007's American Pie Presents Beta House, which may have been the project that first brought the two together, as Bustle states. 
Ricci and Amell began dating back in 2008, but soon after American Pie, they also appeared in the Nickelodeon series True Jackson, VP. Yet, as Heavy.com notes, Robbie Amell has stated that they met on the set of Cheaper By the Dozen 2. 
Details concerning their first introduction and ultra-early relationship stages remain foggy and inconsistent. But, in short, the two probably chatted behind-the-scenes while on set for some overlapping projects before entering a romantic relationship. 
And, unlike many Hollywood couples, they didn't jump to say "I do;" they dated for years and finally tied the knot in 2016 at a beautiful ceremony in LA. Who knows, now that the couple is a few years into their relationship, kids may be on the horizon! Yet, let's not jump the gun. If this couple has revealed anything to the public, it's that they prefer to take things slow.