Is 'Valentine's Day' the Movie on Netflix?
It's a day full of love and flowers, even though some people hate it. The film Valentine's Day shows how different couples celebrate the day. Some travel across the country to be together, others celebrate with their best friends. 
Although this movie premiered in 2010, it's still a favorite of many fans. Is Valentine's Day available for streaming on Netflix in 2021? Here's what we know about this rom-com and its iconic cast.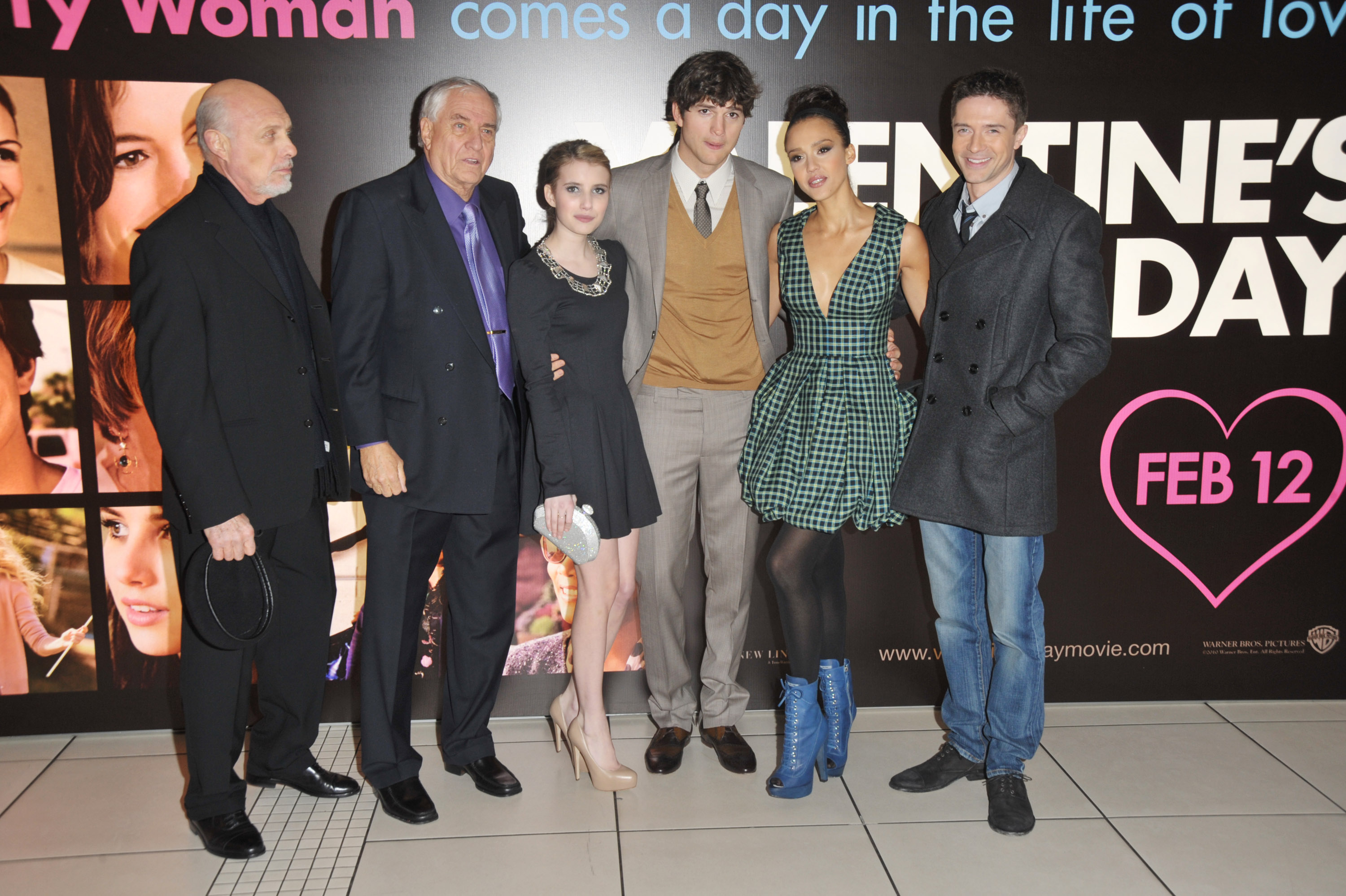 'Valentine's Day' has a surprising cast of actors 
It's one of the busiest holidays of the year for one florist. This character fills out orders for couples across Los Angeles, even if that means his relationship suffers in the meantime. Valentine's Day tells the story of several couples and what they do together on Feb. 14.
"Romance is romance, but in addition, romance can just be breakfast over the tops of heads and just getting through the day. You've got to find a way [to] make that romantic," Jennifer Garner said during the press junket for Valentine's Day, according to ABC News. 
The film reunites Pretty Woman director Garry Marshall with its star, Julia Roberts. There are also plenty of award-winning actors in Valentine's Day, including Garner.
That includes Bradley Cooper, Jessica Alba, Ashton Kutcher, Anne Hathaway, Topher Grace, Jessica Biel, Eric Dane, Patrick Dempsey, Queen Latifah, Jamie Foxx, Kathy Bates, George Lopez, and Shirley MacLaine. 
There's even Taylor Swift, the artist behind Folklore and Lover, who is in love with Taylor Lautner's character. With intertwining stories, the love birds of Valentine's Day celebrate the holiday together, even though it's happier for some than others. 
Is the original movie, 'Valentine's Day,' on Netflix?
This movie was previously available on the streaming service but has since been removed from the movie library. As of January 2021, Valentine's Day is not available on Netflix or rival streaming services like Hulu or Disney+. There are, however, still a few ways to watch this romantic comedy.
To watch Valentine's Day in 2021, viewers can purchase a digital version thanks to YouTube and Amazon Prime. There are also physical copies available at retailers like Target and Walmart. 
There are plenty of other rom-coms to watch on Netflix this Valentine's Day
Valentine's Day may not be on Netflix in time for the 2021 February holiday. However, there are plenty of romantic comedy movies on the streaming platform.
That includes the Nicholas Sparks film A Walk to Remember, as well as originals like Someone Great, To All the Boys I've Loved Before, The Perfect Date, and Holidate. 
There's also Easy A, which features Emma Stone and 17 Again, starring Zac Efron. Other streaming platforms include romantic movies. The Last Song featuring Miley Cyrus is listed on Disney+. The 2020 release, Happiest Season, is available on Hulu.