Is Vin Diesel's New Movie, 'Bloodshot,' Based on a Comic Book?
Vin Diesel has a new movie coming out in 2020. He stars as a tough guy on a quest for vengeance. And thanks to sophisticated machines, he becomes a formidable foe for anyone who crosses his path. No, we're not talking about Diesel's eighth appearance as Dominic Toretto in this summer's Fast and Furious 9.
First, Diesel will appear in sci-fi action thriller Bloodshot. He plays Ray Garrison, a marine who is brought back from the dead using nanotechnology. Reborn an unstoppable killing machine, he ultimately sets out for revenge against the man who killed his wife.
The concept behind Bloodshot feels ripped straight from a comic book. So, to those moviegoers who might be wondering, is Diesel's new film indeed based on comics?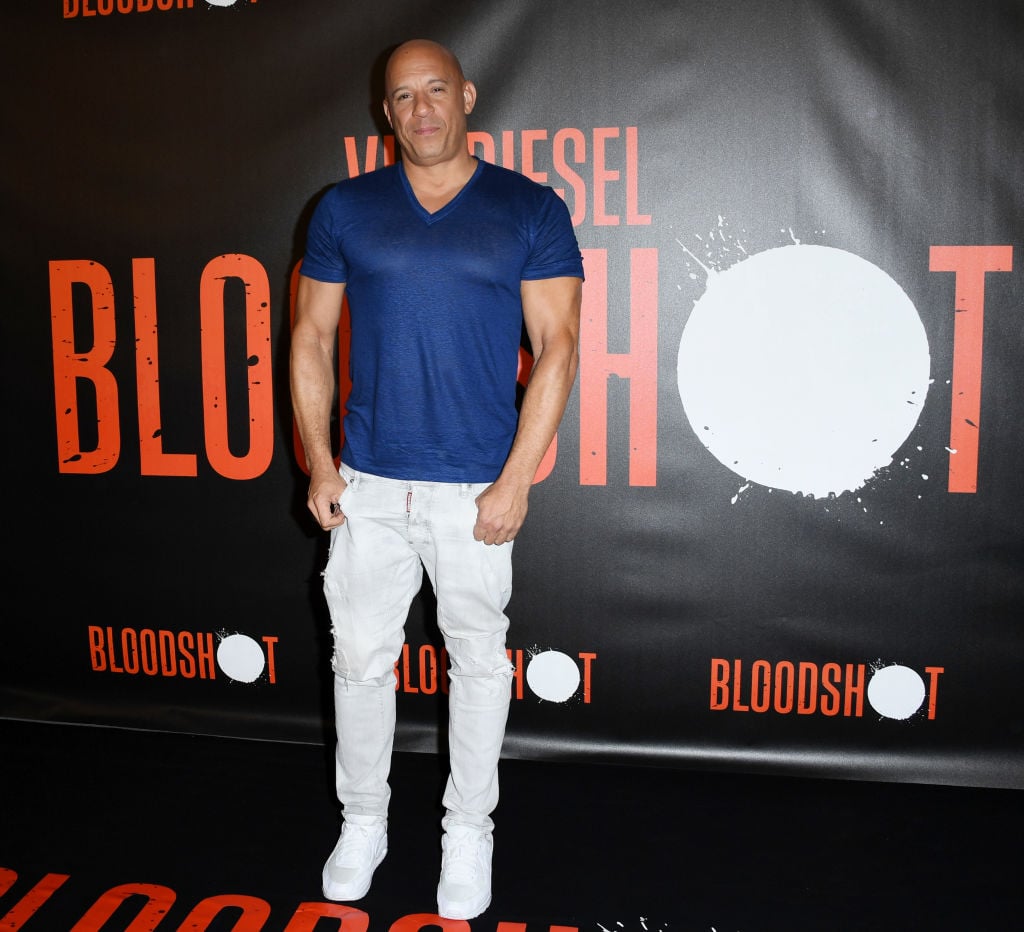 Vin Diesel juggles multiple movie franchises
Before we get to that answer, let's pause to marvel at Diesel's career. This is an actor who has — for the past two decades, no less – has juggled several different movie franchises. Of course, Diesel's most popular role is in the Fast and Furious movies. But he also launched two other signature characters in the early 2000s.
Both 2000's Pitch Black and 2002's xXx have led to sequels, with Diesel reprising the roles of Riddick and Xander Cage most recently in 2013 and 2017, respectively. On top of that, Diesel, of course, provides the voice of Groot in the Marvel Cinematic Universe. Since Guardians of the Galaxy in 2014, he's returned to the MCU three more times.
Not all of Diesel's efforts have led to ongoing franchises though. Films such as The Last Witch Hunter and Babylon A.D. didn't gain much traction with audiences. Now Diesel tries again for another big hit with Bloodshot. And, yes, the film is based on a popular comic book character.
'Bloodshot' is based on a title from Valiant Comics
Unlike most big superhero movies these days, Bloodshot isn't based on a title from either Marvel or DC comics. Rather, the character is ripped from the pages of Valiant Comics. Introduced in 1992, Bloodshot was created by Kevin VanHook, Don Perlin, and Bob Layton.
In a move that should please comics fans, the film appears to stay true to Bloodshot's power set and general origin from the page. An adaptation has been in development since 2012, when Jared Leto was attached to star. However, Diesel said he was "drawn to the idea of playing a character that had superhero-like powers who uncovers that his mind is manipulated."
This sort of self-discovery does provide Bloodshot with a new approach to the genre. After all, comic book movies have been popping up left and right. So perhaps audiences will be looking for something new right about now.
If it's a hit, 'Bloodshot' will start a whole new franchise
Clearly, Diesel and Sony Pictures are eager to turn Bloodshot into a franchise. However, if it does become a box office hit, director David S. F. Wilson's film will lead to a lot more than just Bloodshot 2. In fact, the film could be the beginning of an entire shared universe inspired by Valiant Comics' deep bench of superpowered heroes.
The company's deep roster of character's include martial arts superspy Ninjak, intergalactic warrior X-O Manowar, and Faith Herbert aka Zephyr. These characters may be unknown to moviegoers. But Bloodshot could be the key to bringing some of their stories to life. After so long with largely Marvel and DC, perhaps it's time another comic book company got a shared universe of its very own.