Is 'The Wonderful World of Mickey Mouse' on Disney+?
Disney and its subscription service are making this birthday extra special for Mickey Mouse. For the first time ever, a new animated series featuring this mouse and his friends will premiere on Disney+. Here's what we know about this upcoming show, titled The Wonderful World of Mickey Mouse.
Mickey Mouse is one of Disney's iconic characters
Sure, Disney became one of the largest entertainment providers in the world, creating multiple theme parks, releasing a streaming platform, and acquiring a few other studios — but it all started with a mouse.
From Steamboat Willie to Fantasia to Mickey Mouse Clubhouse to House of Mouse to Mickey's Once Upon a Christmas, Mickey Mouse has been a central part of Disney's storytelling. It's through this character that Disney fans met Minnie Mouse, Donald Duck, Goofy, and all of their friends.
Now, fans can see what Mickey Mouse has been up to, thanks to a new series coming to Disney+. This series is titled The Wonderful World of Mickey Mouse and includes new episodes released on a weekly basis.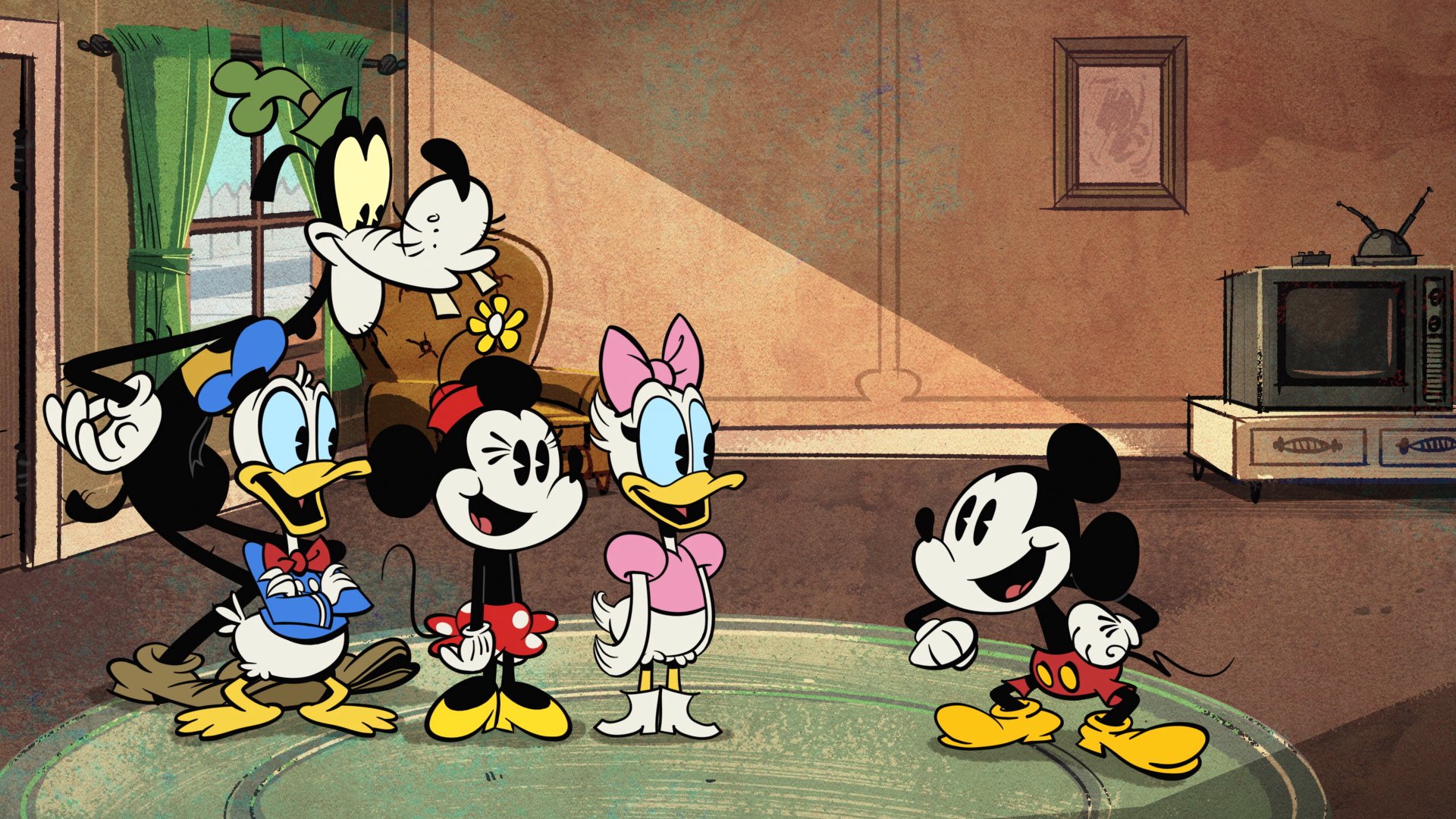 RELATED: Donald Duck Turned 85-Years-Old and Disney Fans Are Quacking up at the Jokes
There's a new series coming to Disney+ featuring Mickey Mouse and his friends
Mickey, Minnie, Donald, Daisy, Goofy, and Pluto are back with new adventures. This time, they're taking their adorable cartoons to Disney's streaming platform, releasing new specials on a weekly basis.
Although The Wonderful World of Mickey Mouse is an entirely new show, it will be created by the same team as the Mickey Mouse series, led by Paul Rudish. (It's this style of animation that appeared in the Hollywood Studios theme park ride, Mickey and Minnie's Runaway Railway.)
The Mickey Mouse series is still available on Disney Channel, the company's television network. Additionally, all five seasons of Mickey Mouse are already available to watch on Disney+.
However, this new animated series featuring everyone's favorite mouse will, presumably, be exclusively available on Disney+. According to WDW News Today, this series will also feature original music, provided by Christopher Willis.
RELATED: From Amy Sedaris to Bryce Dallas Howard — Meet Some of the Women Behind the Success of Disney+'s 'The Mandalorian'
When does 'The Wonderful World of Mickey Mouse' premiere on Disney+?
There's still a little time before fans see this new series featuring Mickey Mouse. According to D23, "Following The Wonderful World of Mickey Mouse's Nov. 18 debut, two new shorts will roll out on Disney+ every Friday beginning Nov. 27. Ten shorts will premiere this year, with 10 additional shorts set for Summer 2021."
Nov. 18 is a very special day for Disney fans, as this is actually Mickey Mouse's birthday. Until this series debuts, there are a number of Mickey Mouse-related television shows and movies already available on this streaming platform.
That includes Mickey's Christmas Carol, Mickey Mouse Clubhouse, and Mickey Mouse Roadster Racer. To learn more about Disney+ and to subscribe, visit their website.