Is Your Favorite 'Minecraft' Mod Actually a Cybersecurity Risk?
Minecraft is a video game that caught on like wildfire when it was first released, launching a multi-media empire that extends to everything from clothing to lunchboxes and children's toys.
The game even spawned a TV series and in the ten years that it has been available, remains as popular as ever. Still, it is the original game that remains the hottest Minecraft property, with thousands of users logging into the game on a daily basis, all around the world. As popular as the game is, it is natural that some security threats would have popped up over time — and recently, a report revealed that gamers should be on the lookout for dangerous new malware present in Minecraft.
'Minecraft' is one of the biggest sandbox games around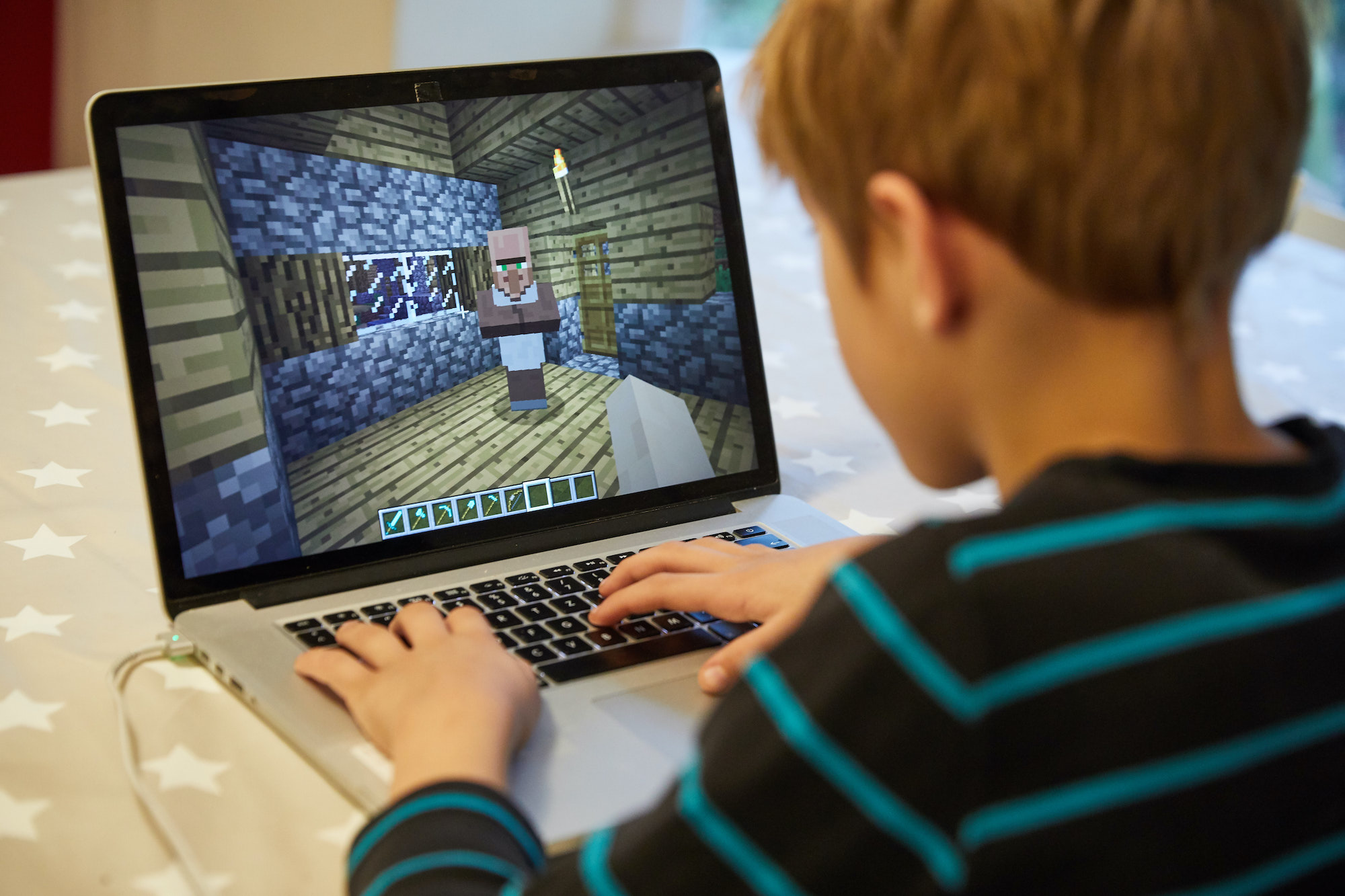 Minecraft is one of the bestselling video games of all time. Released in 2011 after being public for around two years, the game presents a 3-D, block-style world in which players can discover and craft raw materials, build structures and items, and develop earthworks. Minecraft also offers a lot of opportunities for players to either compete with each other or band together to create a society. Ultimately, Minecraft provides almost unlimited chances for customization and alteration, making it a creative and entertaining experience. The game offers plenty of modifications as well, and several spinoffs and enhanced versions have been released over the years, including Minecraft: Story Mode and Minecraft Earth.
These days, Minecraft is often used as an educational tool, since so many younger fans enjoy the game and can relate to the simplistic styling. Still, for those who love a classic video game experience, Minecraft continues to offer a lot of fun for more established players as well as beginners and young children.
Could your favorite mods present a security threat?
According to a new report from TechRadar.com, Minecraft fans should exercise particular caution when downloading extensions, add-ons, and mods for the game, after some recent warnings from cybersecurity experts. These experts have noted that there has been a great increase in the volume of malware masquerading as Minecraft mods. The risk seems to be slightly greater through the Google App Play Store.
Not only can this malware not do anything to enhance a gamer's experience playing Minecraft, but it can actually make your mobile device unusable because of annoying and even dangerous advertisements and popups. Notably, the malware seems to be an updated version of some previous security risks, with popups displaying on user devices every few seconds.
How to avoid malware when playing 'Minecraft'
There are some ways to avoid getting annoying malware on your mobile device, although there's no foolproof way to keep from ever getting a virus. Experts recommend always downloading mods and add-ons from legitimate sources, and to always use approved app stores for your downloads. Not only does downloading from an approved source mean that game developers and artists receive credit and payment for their work, but it is a much safer alternative than using any third-party app.
Even though an app is listed in the Google Play Store, it can still carry malware. Ultimately, the best way to protect yourself from malware is to be very aware of how you use your login credentials and payment methods. Bots and malware have become a reality of the video game world, but by exercising some basic safety tips, Minecraft can continue to provide a fun, safe video game experience. Stay tuned to Showbiz Cheat Sheet for all the latest entertainment news!