Issa Rae Explains Why She Has No Plans to Continue 'Insecure' After Season 5
HBO's 'Insecure' will end after season 5. Creator and co-star Issa Rae explains why she chose to end the show after the fifth season.
As the final season of Insecure steadily approaches, fans will get the chance to say goodbye to their favorite characters and witness the end of the HBO series. Created by co-star Issa Rae, the comedy series follows the friendship of two Black women, Issa and Molly. Both women try to navigate adulthood while living in LA. When Rae announced the series would wrap after season 5, fans were shocked to hear the news. Insecure fans thought the show would span more seasons, but that wasn't the plan. 
'Insecure' creator Issa Rae wanted the show to end after Season 5
The HBO series delves into the modern-day Black woman experience. The show features music by independent Black musicians and covers social/racial issues that center around the Black experience in America.
Insecure fans were shocked to hear the show would end after season 5. Rae shared the news on Twitter, writing, "Very excited to film our fifth and final season! We couldn't have told a complete story without the tremendous support of our audience and the faith of @HBO. See y'all soon! #InsecureHBO."
In an interview with Variety, Rae explained that she wanted the show to end with season 5. "I always knew I was going to do these five seasons. Now that it's coming to an end, and we're shooting, I have no regrets," she said. "But there's an element of knowing I'm going to miss this, and I don't want to take this for granted. There's no feeling like doing your first TV show and doing it with people who are also fresh with you, and growing and building with them."
Regardless, Rae is excited to embark on the next chapter of her career. ​​"In some ways, I'm saying RIP to that old version of myself and simultaneously, while terrified, excited about what the next chapter looks like," she said.
Rae signed a big deal with HBO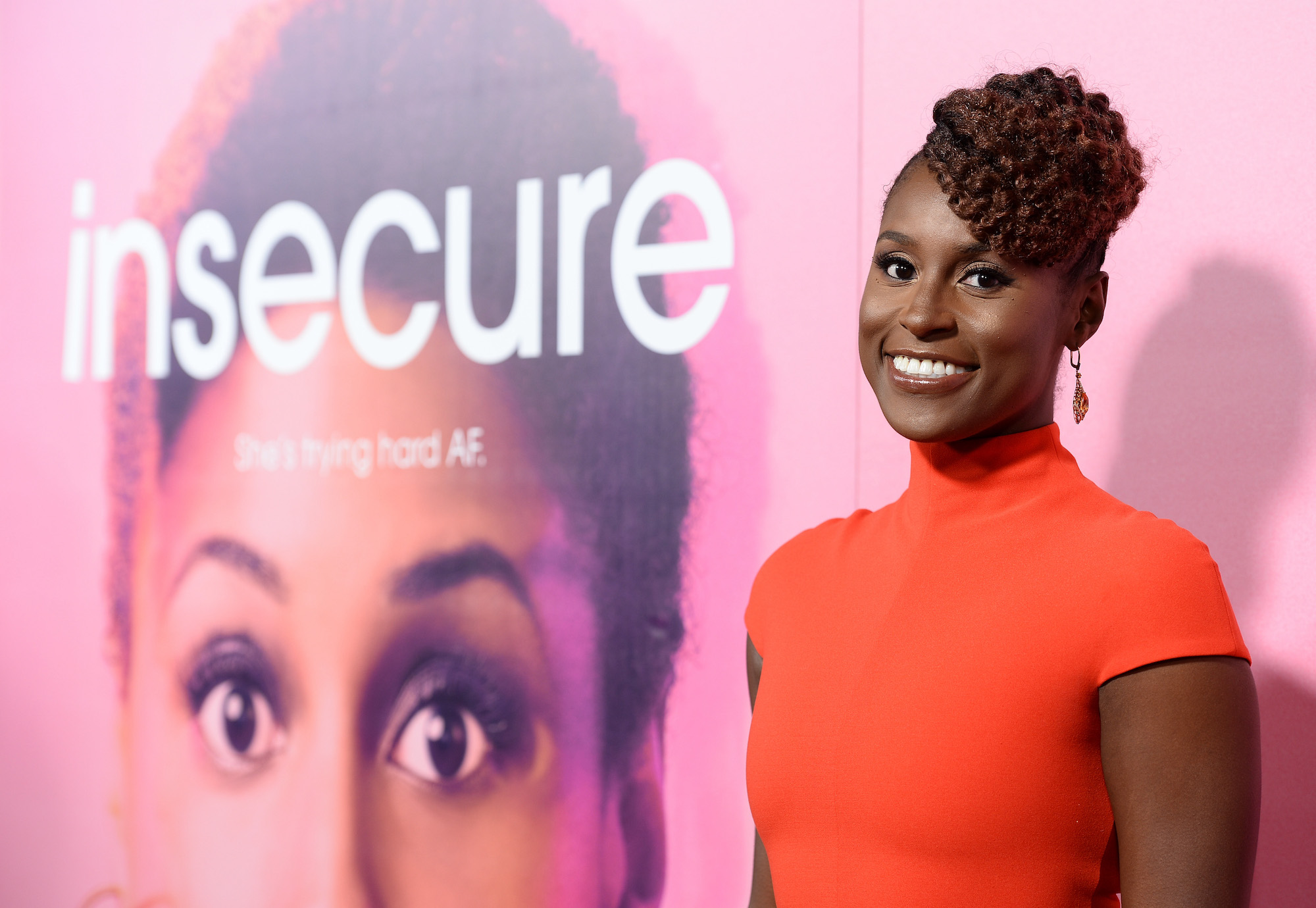 While Insecure is coming to an end, fans will not see the last of Issa Rae. She signed a five-year deal with the conglomerate. The agreement allows her to produce shows for HBO, HBO Max, and Warner Bros. Additionally, her media production company Hoorae will distribute the televised content. Rae previously signed a two-year deal with HBO in 2016 – before the premiere of Insecure. 
"It's really exciting to have that flexibility and just deepen the relationship that we already have," she told the same outlet. "Hoorae already had at least 15 projects in various stages of development with them, so we'd been working with them on the drama side, the unscripted side, and the documentaries side for a couple of years now."
Issa Rae has new projects in the works 
On Aug. 19, HBO released Issa Rae's new reality show titled Sweet Life: Los Angeles. The show is produced by her media company Hoorae, Morning Dew Pictures, and Main Event Media. The show follows Black entrepreneurs based in LA, trying to navigate life and success in the industry. 
According to the logline, the reality show "gives a unique look at what it means to be young, Black, ambitious, and in constant pursuit of one's dreams." The cast features Amanda Scott, Briana Jones, Cheryl Des Vignes, Jerrold Smith II, Jordan Bentley, P'Jae Compton, and Tylynn Burns.
The fifth and final season Insecure will return to HBO on Oct. 24.