Issa Rae Summed Up 'Insecure' Season 5 in 3 Words
Issa Dee was always great, but she's really leveled up over the past few seasons of Insecure. She began working under a nonprofit youth organization named We Got Y'all, pivoted to curating events, and is now living her best life. It's a hard turn from where she was in the first season of the HBO series. But there's still more to come from her. Issa Rae spoke more in an interview about the next season of Insecure, which returns in October.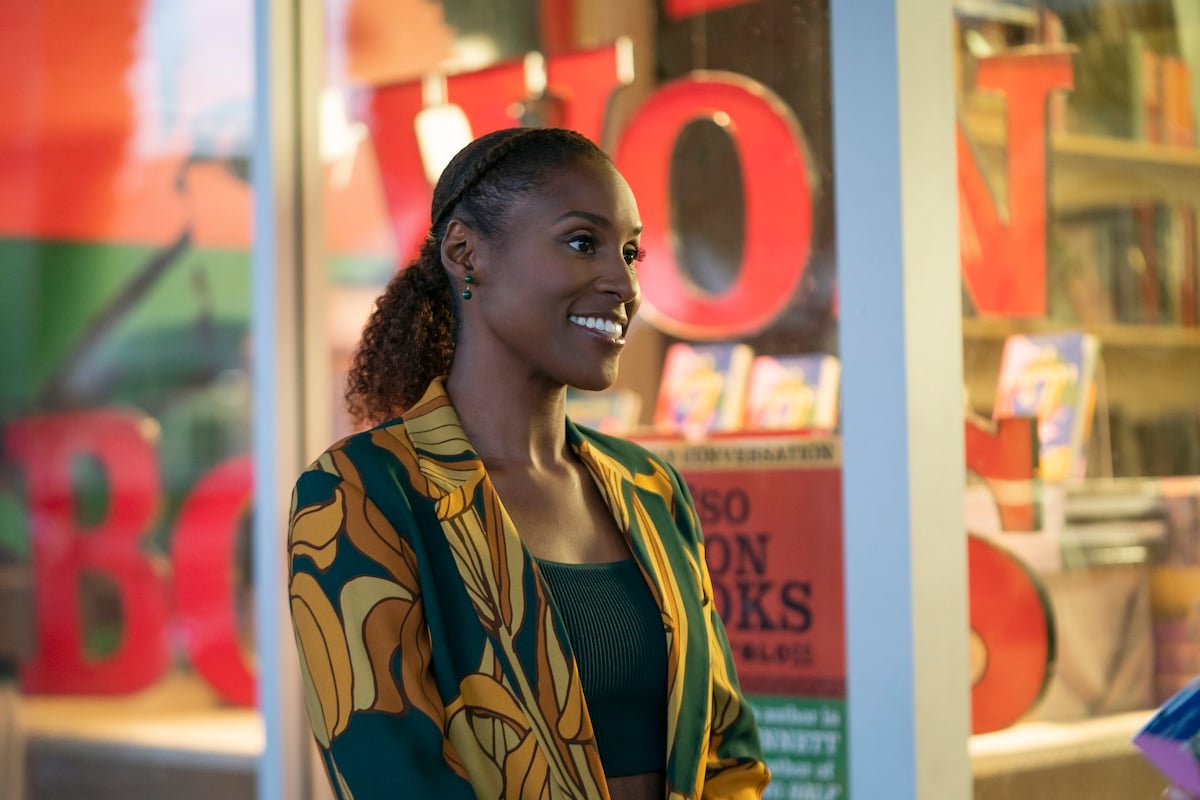 'Insecure' so far
Kicking off in 2016, Insecure follows Issa Dee (Rae) as she and her friends Molly (Yvonne Orji), Kelli (Natasha Rothwell), and Tiffany (Amanda Seales) deal with life in Los Angeles. It was inspired by Rae's former YouTube series The Mis-Adventures of Awkward Black Girl and has 30-minute episodes.
This past season had the same high quality as its predecessors, delivering both new opportunities and challenges to Issa. While her career soared, her relationship with Lawrence hit a snag once they learned of Condola's pregnancy. It's something that will play out next season, which is also the last.
Issa Rae on 'Insecure' Season 5
In an interview with Vogue, Rae shared how she would describe the next season. "To sum it up in three words: grounded, growth, and legacy," she said.
"When I started, I knew when it would end and the space the characters would be in, but didn't know the ending—I'm excited for people to see it," Rae continued.
As far as why the show is ending, Rae told Variety she always intended to do just five seasons.
"I always knew I was going to do these five seasons," she shared. "Now that it's coming to an end, and we're shooting, I have no regrets. But there's an element of knowing I'm going to miss this, and I don't want to take this for granted. … In some ways, I'm saying RIP to that old version of myself and simultaneously, while terrified, excited about what the next chapter looks like."
For now, prepare for the next season of the show
The season 5 trailer jumps into a fractured relationship: Issa and Molly's. The two had a big falling-out in Insecure Season 4 before reuniting. But as the trailer shows, things are still a bit awkward between them. "It's a lifelong journey, girl," Kelli tells Molly when asked how long it took for her and Tiffany to make up.
Molly's not sure whether they'll be OK, but she's trying, notably giving Issa a listening ear when she comes to air frustrations with her life and career.
"I just want to be drama-free and happy," Issa says in a voiceover in another teaser video. "I keep fronting to everyone like I'm not scared about what's next for me, but I am terrified. So what am I supposed to do now?"
Insecure returns with new episodes at 10 p.m. ET on Sunday, Oct. 24. Watch it on HBO.