It Took Keith Urban 'a Long Time to Get Sober' Because He Didn't Experience Alcoholism Like His Dad
Keith Urban has led a fascinating career. The country singer released his first album way back in 1991 and famously married Nicole Kidman in 2006. But he has also dealt with alcoholism over the years. And as Urban himself revealed, there's a big reason why it "took [him] a long time to get sober." Here's what he had to say about his personal journey with alcoholism.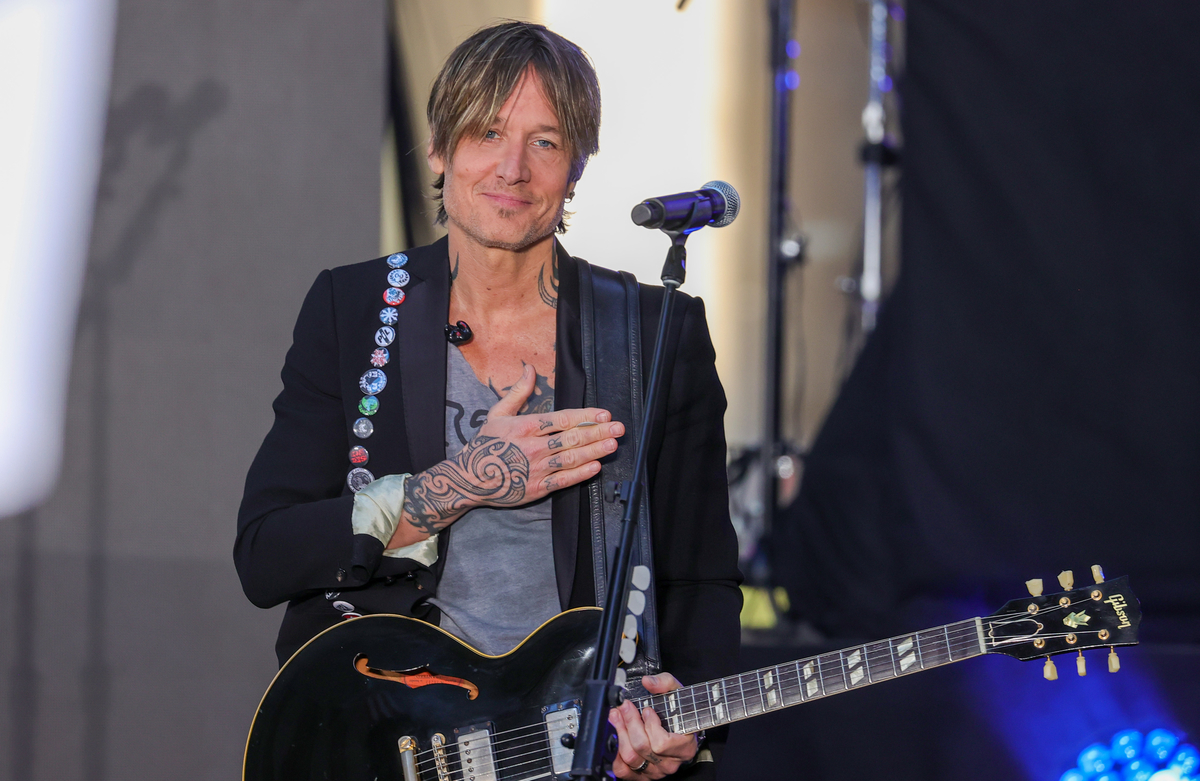 Keith Urban struggled with alcoholism in the past
Urban reportedly checked into a rehabilitation center back in the late 1990s and then again in the mid-2000s. He's been sober for roughly 15 years since, and the singer has certainly seen his personal and professional lives continue to flourish in that time.
In addition to his marriage to Kidman, Urban has released seven albums since 2006. And his presence on American Idol has helped him find a whole new audience. Although he doesn't often discuss his alcoholism, Urban isn't one to deny opening up about his past either.
RELATED: This Small Gesture Made Nicole Kidman Realize Keith Urban Was the Love of Her Life
Why the country singer believes it took longer to 'get sober'
Everyone who faces addiction of any kind follows their own distinctive path to sobriety. And in Urban's case, he knows why his journey perhaps took longer than he wanted it to. In an interview with Rolling Stone, the country singer detailed how his father's alcoholism affected his own first-hand experience.
"It took me a long time to get sober. Took me a long time to recognize my alcoholism. A long time because I didn't drink like my dad. So I compared everything to him. So it just took a long time for me. But I was able to finally make the right choice in my life, that I wish my dad would have made."
Urban's excessive use of alcohol might not have resembled his father's. And as such, he didn't see the same signs in his own life. If anything, the singer's revelation is a testament to how addiction can take a variety of forms and how one person's experience can so wildly diverge from another's.
Keith Urban is on a world tour in 2022
Since the release of his 2020 album The Speed of Now Part 1, Urban has not been able to promote it with a concert tour. The album features such tracks as "We Were," "God Whispered Your Name," and "One Too Many" featuring P!nk.
Urban finally returns to the stage in 2022, as the singer embarks on The Speed of Now World Tour. The 80-date musical trek through Europe, North America, and Australia started in April 2022. It concludes with a December 2022 show in Melbourne, Australia.
RELATED: How Keith Urban Reacted When a Record Label Executive Told Him 'Golden Road' Shouldn't Be an Album
How to get help: In the U.S., contact the Substance Abuse and Mental Health Services Administration helpline at 1-800-662-4357.
How to get help: In the U.S. and Canada, contact the National Council on Problem Gambling helpline at 1-800-522-4700.